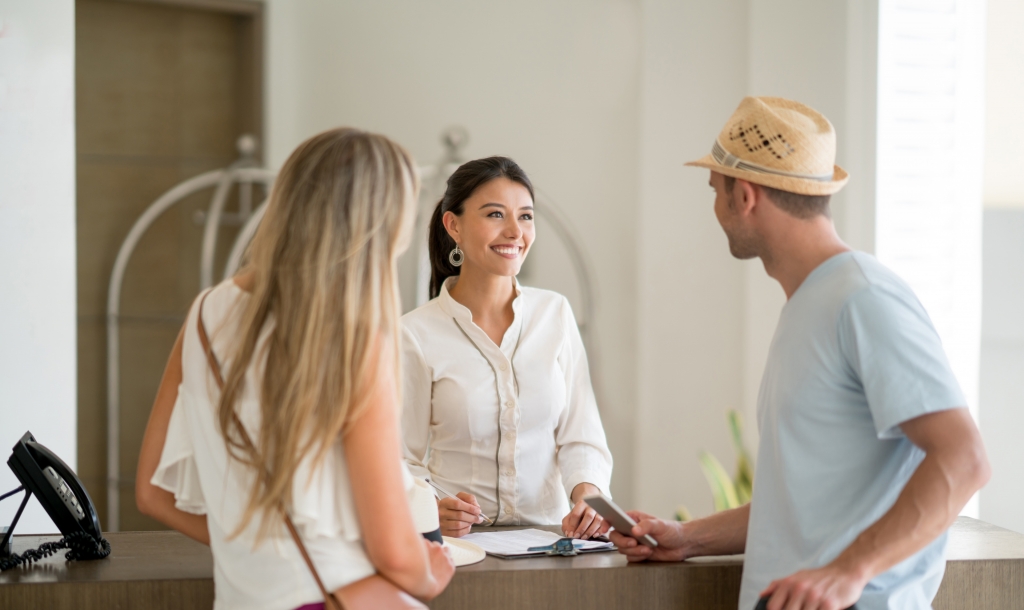 Employee Frequently Asked Questions
Everything you need to know about the #1 resort on Florida's Emerald Coast. Questions? See our comprehensive FAQ list below.
JOB SEARCH
What kinds of jobs do you have?
Here are just a few of the employment opportunities Seasonal and/or Year-Round at SDL: Banquet Services, Guest Services, Housekeeping, Recreation, Engineering, Retail, Accounting, Golf Maintenance, Culinary Arts, Food & Beverage, Front Office, Golf Operations, and more!
Do you have other Properties?
Sandestin Investments, LLC does have four entities, Sandestin Golf and Beach and Resort, Sandestin Real Estate, Cottage Rental Agency and the BK clubs at Silver Shells. Sandestin, along with Sandestin Real Estate (SRE) is at 9300 Emerald Coast Parkway West in Destin, Florida. Our Cottage Rental Agency, located at 2311 E Co Hwy 30A, Santa Rosa Beach, provides beach home rentals and amenities along seaside 30A. Our BK Club/Spa is located at 15000 Emerald Coast Parkway in Destin, Florida.
How/where do I apply?
I couldn't get my resume into my application when I applied, who can I send it to?
Unfortunately we do not accept unsolicited resumes, but if you are unable to get your resume into your application, the portal will use the information you manually input as your resume. You are able to edit your resume even after it has posted (If you log back into the website you will be able to add/edit your resume by selecting add/edit profile and there you can add your most current resume).
**Please note the system can only save 3 resumes at one time so please be sure to delete before adding most current to make sure it is added properly. **
I do not see the job posted that I am interested in. Is there a way for me to leave information for future job listings I am interested in?
We do not accept unsolicited resumes/applications. However, once you are on the careers page you will be able to subscribe to receive updates from Human Resources of new job postings.
Once I go through the application process, is there a way to check my status as to where I am in the process?
Once your application has been received, an email will be sent to you indicating your application has been received. Further updates will come to applicants via telephone or email.
ONBOARDING
Where is Sandestin located?
Sandestin is located off of US-98 at 9300 Emerald Coast Parkway in Miramar Beach, Florida.
Where is Human Resources located?
Sandestin HR is located in the New Welcome Center at the Bayside of Sandestin Golf & Beach Resort at 9300 Sandestin Boulevard. *Human Resources has a separate entrance on the far right corner of the building.
Will I be eligible for group health insurance benefits? If so, when?
Every full-time year round employee will be eligilble on the 1st of the month following their 60-day insurance waiting period. Once eligible, employees will be notified by our HR Benefits Manager of their options for enrollment.
How many hours do you consider part-time?
Any employee who works less than 30 hours per week is considered part-time.
What does seasonal mean?
One of the defining characteristics of a seasonal job is that it is temporary — seasonal staff are hired to fill a particular need that is not expected to last more than a several weeks or months. Students and others with structured obligations often enjoy the fixed nature of these jobs, as it allows them to make money when their schedules permit without having to commit to year-round availability.
I was referred by a friend; does Sandestin have an employee referral program?
Absolutely! Employees are eligible for a referral award only when they refer external candidates. The referral must represent the candidate's initial contact with SDI. If a candidate has previous applied on-line or otherwise, no referral award will be paid. If the candidate you refer is hired, you will receive a referral award of a specified amount after the new employee has worked for SDI successfully for 90 days. Hiring Manager and HR Representative will determine position level classification for the open position.
ONCE HIRED
I am currently in school; does Sandestin have an Education Reimbursement Program?
SDI offers educational assistance for eligible, full-time, core employees. A copy of the Educational Assistance Policy can be obtained through Human Resources.
What is Sandestin Foundation for Kids? Are there any volunteer opportunities available?
The Sandestin Foundation for Kids was founded in 2011 by the owners of Sandestin Golf and Beach Resort, the Becnel Family. The structure of the organization allows for funds to be gifted to needy children and families quickly in the event of a tragedy. Sandestin Foundation for Kids goal is to provide support immediately, when it is needed most to children throughout the community and abroad. Stay tuned to http://www.sandestinfoundationforkids.org for volunteer opportunities.
What is Sandestin's lateral service program for employees?
On occasion Sandestin does provide opportunities for lateral service between departments. Employees would need to contact HR for assistance/opportunities.
What is the process for transferring departments? I am a current employee how long should I be employed with Sandestin before I can seek a new opportunity in another department?
Sandestin does offer department transfers. Most positions require a minimum of 12 consecutive months of employment before an employee can apply for transfer. Contact HR for further information.
How/when do we get paid?
We electronically distribute paychecks for most employees every two weeks, or 26 times per year. Direct deposit is required for all staff.
How/when do we get vacation time?
Each Full time Year Round employee will be eligible for 80 hours of vacation and 40 hours of PTO (Paid Time Off) starting after his/her one year anniversary of his/her start date.