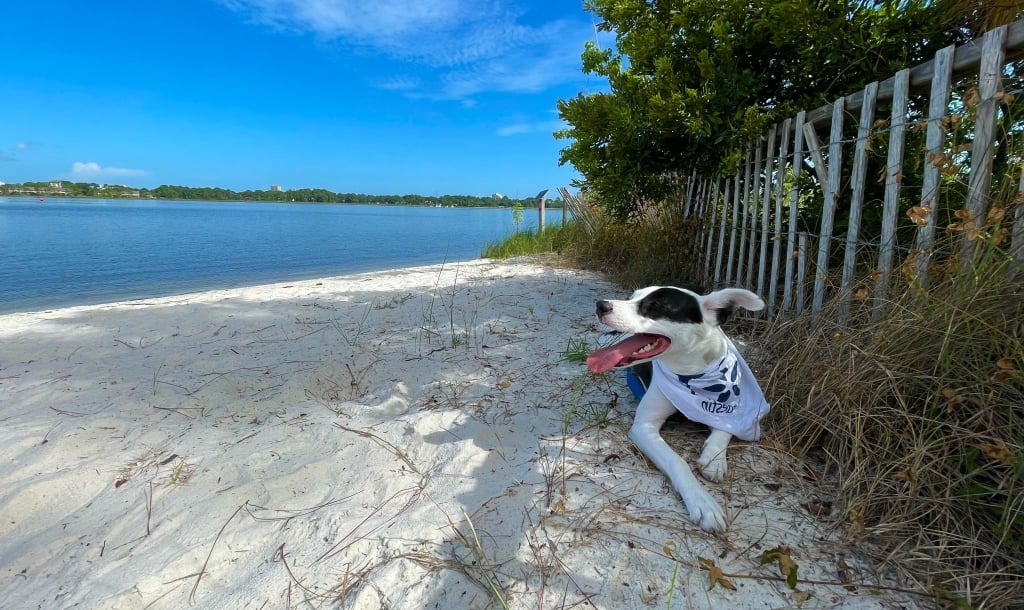 Pet Lovers
At Sandestin Golf and Beach Resort, we know that your pets are an extension of your family and are welcome to join you on your vacation. PLEASE NOTE: Not all units at Sandestin® are pet friendly. To reserve a pet friendly unit during your stay, please contact our reservations team at 866-701-3720. Fees may apply.
Please click below for full details on our Guest and Service Animal pet policies.
Raise the Woof at Hotel Effie!
At Hotel Effie, we know that your pets are an extension of your family and are welcome to join you on your vacation. We welcome dog guests with a bed, water bowl, doggy bags, toy, and a bag of Einstein treats to enjoy.
Sandestin's Partnership with Alaqua Animal Refuge
Sandestin is proud to partner with Alaqua Animal Refuge a no-kill animal shelter and sanctuary, located in Northwest Florida. As the Southeast's premier 501(c)3 refuge and sanctuary, Alaqua believes that every abused, neglected and homeless animal deserves a second chance. Since its inception in 2007, Alaqua has become a recognized leader in animal rescue, welfare, cruelty prevention, and advocacy in our region, state and around the country. 
Save the Sea Turtles!
As much as we all want to witness the beauty of the sea turtle's journey, keep in mind, the slightest human interference may prevent the eggs from hatching and reduce the rate of survival of the babies. 
Do your part to keep the turtles safe! 
It is turtle nesting season and it is very important that owners and guests are considerate of any areas marked as "nest" or stay clear of any turtles they may see on the beach.  Here are some tips on helping protect the sea turtles:  
•   Keep lights that can be seen from beach turned off
•   Fill in your holes and smooth out your sandcastles for the night
•   Take your "stuff" off the beach when you leave
•   Put your trash in the trash bins provided
•   Report any seen sea turtle activity to the Walton County Sheriff.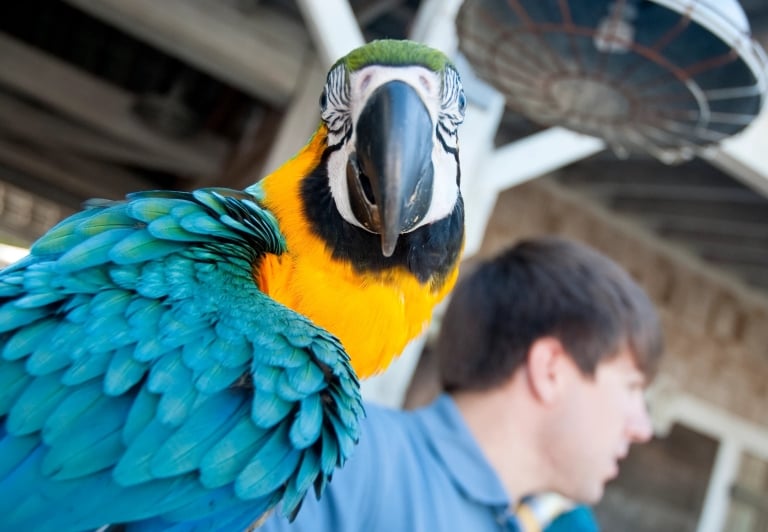 MaryAnn the Macaw
Sandestin's own pet resident, feathered friend Maryann the Macaw resides in at Marina Bar & Grill. Stop by for a bite at the restaurant and make sure to visit Maryann in her habitat. If you can't be here in person, visit our webcam at Marina Bar & Grill and say hello!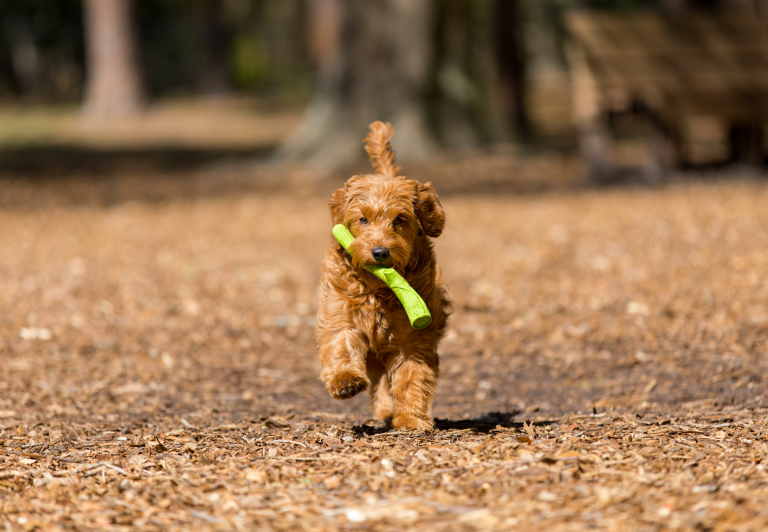 Sandestin Bark Park
We've created a special place for your furry family member! Our bark park is a safe, clean environment located near the treehouse between the Village of Baytowne Wharf and the Baytowne Marina.