Resort Directory
Discover Sandestin Golf and Beach Resort®, a premier 2,400-acre destination in Northwest Florida. With 30 charming village neighborhoods offering various accommodations, seven miles of sugar-white beaches, championship golf courses, tennis courts, swimming pools, a marina, water sports, children's programs, and a vibrant pedestrian village with boutique shops, restaurants, nightclubs, and lively events, Sandestin® promises a one-of-a-kind vacation experience.
Sandestin Golf and Beach Resort
9300 Emerald Coast Pkwy W
Miramar Beach, FL 32550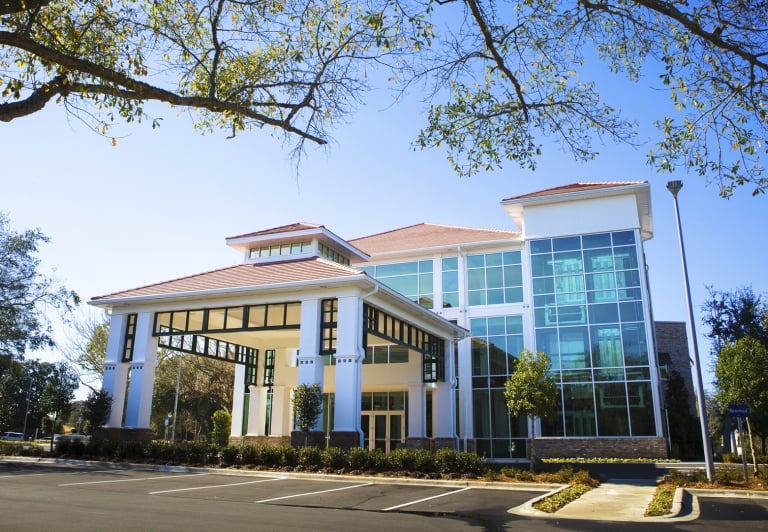 Guest Assistance/Operator
Engineering/Maintenance
Front Desk
Housekeeping
Operator
Transportation (On-Resort) Services
850.267.8000 | 24/7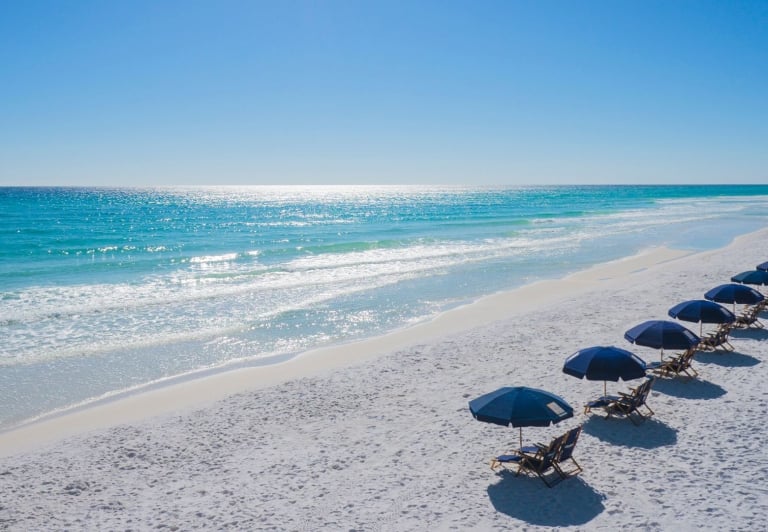 Beach Services
With seven miles of powdery white sand, indulge in sun-soaked beach days, sandcastle-building, beach volleyball, and refreshing swims. Explore and enjoy our endless shoreline to the fullest.
850.267.8171 | 9am - 5pm Daily (seasonally, weather permitting)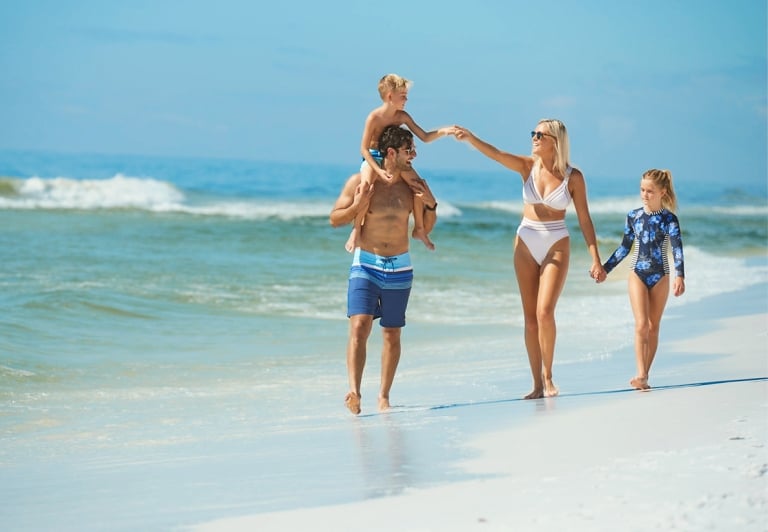 Clubs of Sandestin
Embrace the spirit of community and camaraderie while celebrating life under the warm Sandestin® sun. Our resort, Sandestin Golf and Beach Resort®, offers five annual club memberships tailored to diverse activities and interests, ensuring you effortlessly find the perfect fit for you and your family.
850-267-8208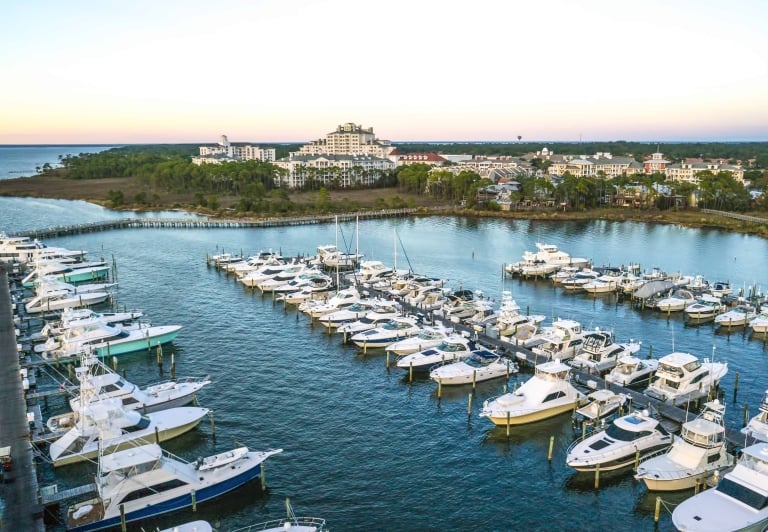 Baytowne Marina
Baytowne Marina, your one-stop full-service marina offering a variety of watercraft options, from fishing charters to boat rentals and more. Located conveniently next to our Village, it's your gateway to waterfront fun and adventures!
850.267.7773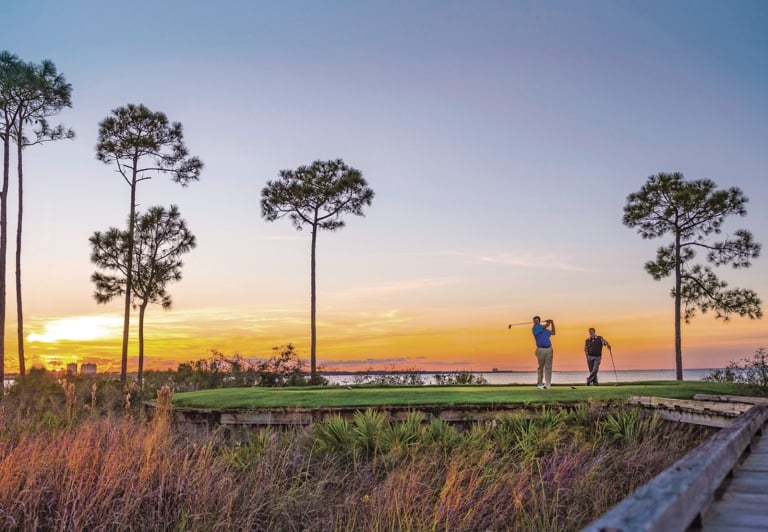 Golf Courses
Discover the best in Florida golf with 73 holes across four championship courses, each designed by golfing legends Robert Trent Jones, Jr., Rees Jones, and Tom Jackson. Unparalleled challenges and rewards await at Sandestin, where our awards speak for themselves, and a day on our courses says even more.
Baytowne/Raven Golf Club
850-267-8155 | 7am - 6pm Daily
Burnt Pine Golf Club
850-267-6500 | 7am - 6pm Daily
The Links Golf Club
850-267-8144 | 7:30am - 5pm Daily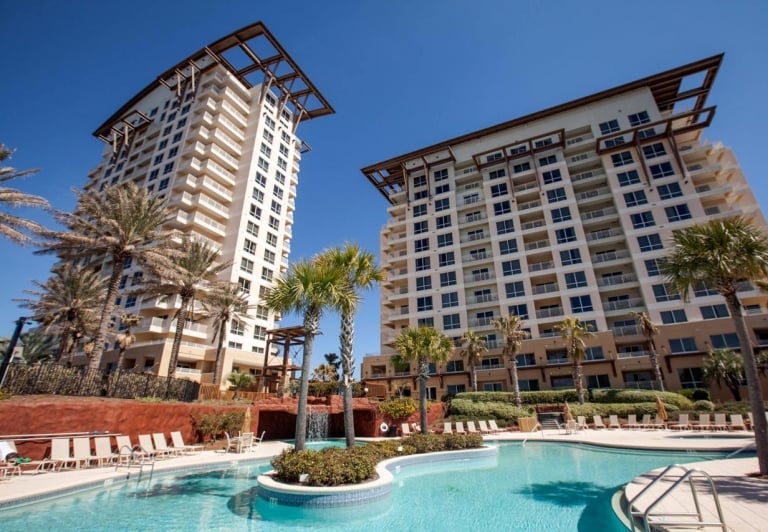 Sandestin Rental Management
Choose Sandestin® Rental Management for more than just our top position on the Emerald Coast. We invest in you, handling marketing, maintenance, and management of your property, so you can focus on what matters most.
850-267-4389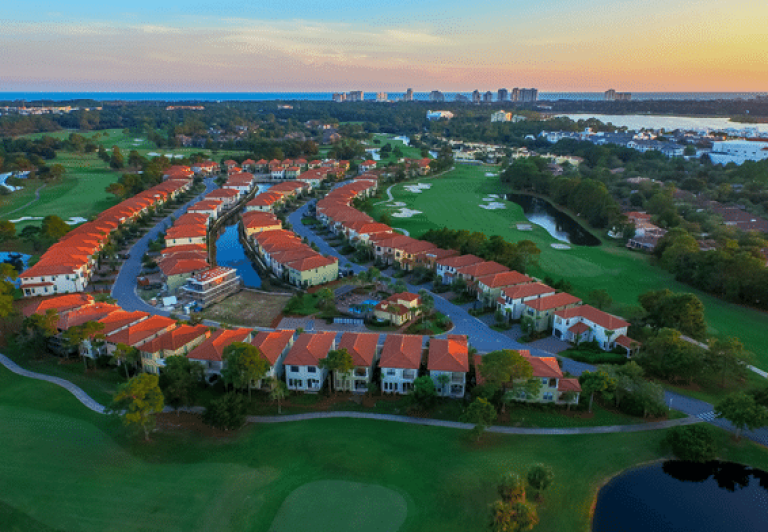 Sandestin Real Estate
With a team of 16 seasoned sales professionals, Sandestin Real Estate consistently ranks as a top-performing brokerage on the Emerald Coast, delivering exceptional results both within the resort's gates and in the surrounding areas.
850.267.8100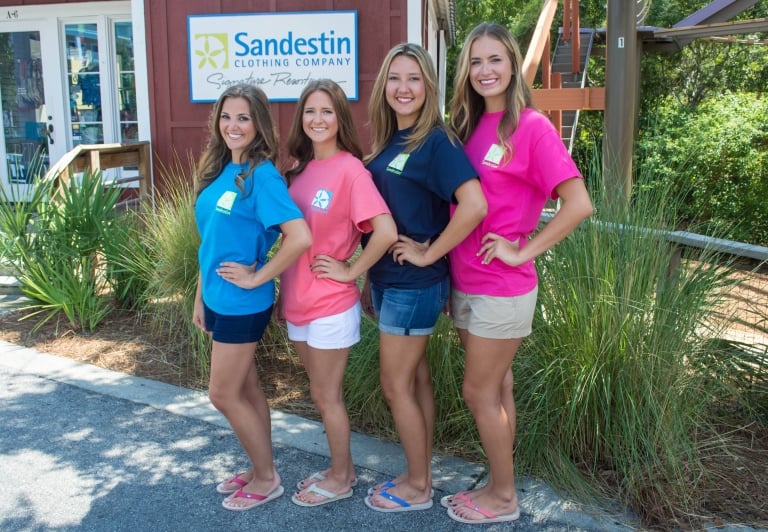 Shopping at Sandestin
Experience retail bliss by the sea! Discover designer brands, beachwear, and colorful boutiques at over a dozen specialty stores. When night falls, enjoy twinkling lights as you hunt for souvenirs and savor Southern sweets.
Barefoot Princess
850.351.1806 | 10am - 6pm Sun - Thurs
                         10am - 7pm Fri & Sat
Coconut Kidz
850.351.1800 | 10am - 6pm Sun - Thurs
                         10am - 7pm Fri & Sat
Island Clothiers
850.351.1806 | 10am - 6pm Sun - Thurs
                         10am - 7pm Fri & Sat
Sandestin Clothing Company 
850.267.8700 | 10am - 6pm Sun - Thurs
                         10am - 7pm Fri & Sat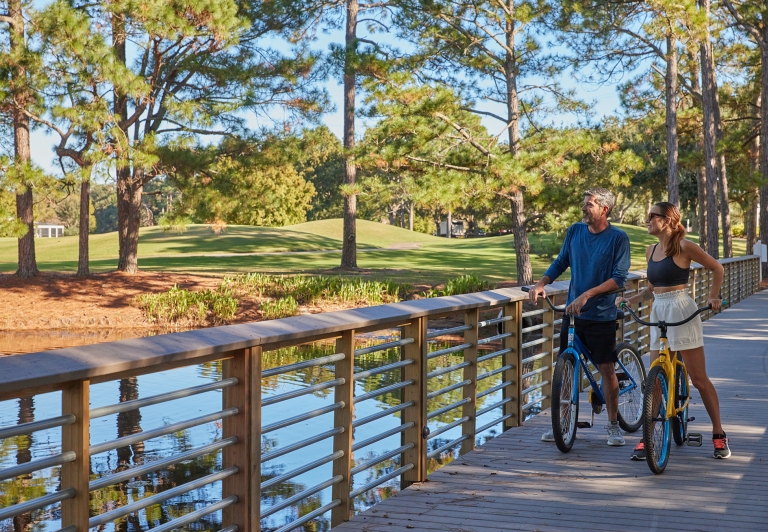 Recreation
Embrace a world of possibilities: watersports, bike rides, fishing, paddleboarding—your day is wide open. With our expansive 2,400-acre resort, boundless bay, and endless beaches, each corner promises a new and exciting adventure for you to explore.
850.267.7000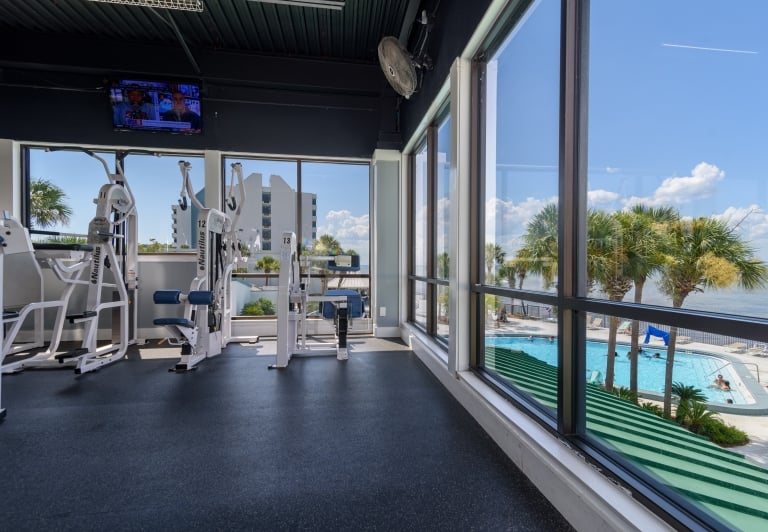 Fitness Center
Enjoy everything you need for your fitness regime, including Cardio Theater entertainment and stunning bay views. Lockers, showers, sauna, and steam room are at your disposal. Motivation? It's all up to you!
850.267.6464
7am - 6pm | Monday - Friday
7am - 5pm | Saturday
7am - 1pm | Sunday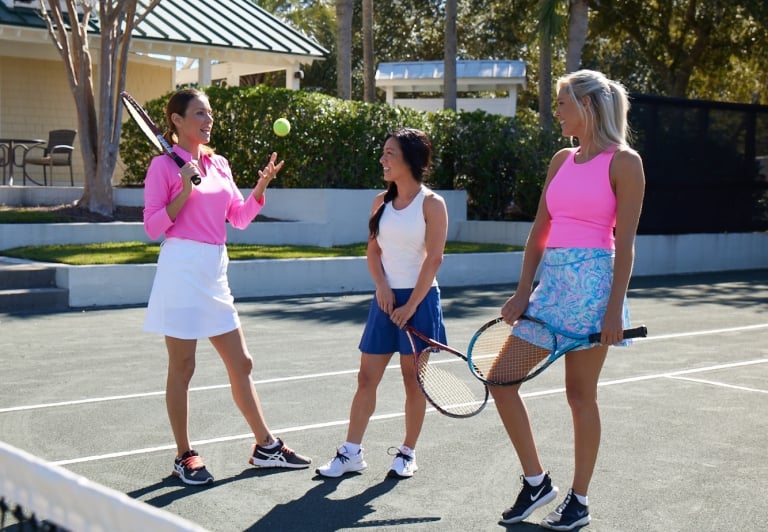 Tennis Center
Discover the finest tennis experience in Northwest Florida! With 12 world-class HydroGrid clay and three hard tennis courts, plus six pickleball courts, we offer private lessons, a top-ranked Junior Tennis program, and fun Round Robin tournaments for all skill levels.
850.267.7060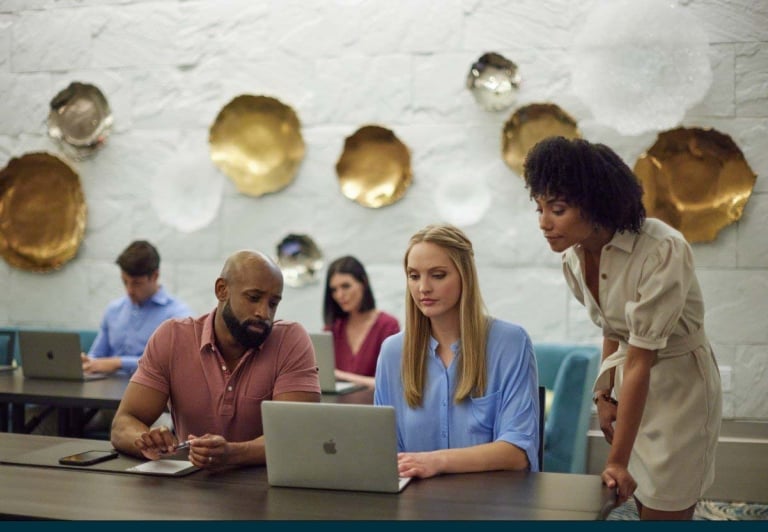 Group Sales / Meetings
Experience flawless meetings and events at Sandestin. Our beautiful indoor and outdoor venues span 85,000 square feet, accommodating gatherings from 10 to 1,600 attendees. Delight your guests with delectable meals, fun team activities, and unforgettable moments. Sandestin has it all to exceed your expectations.
850.267.8159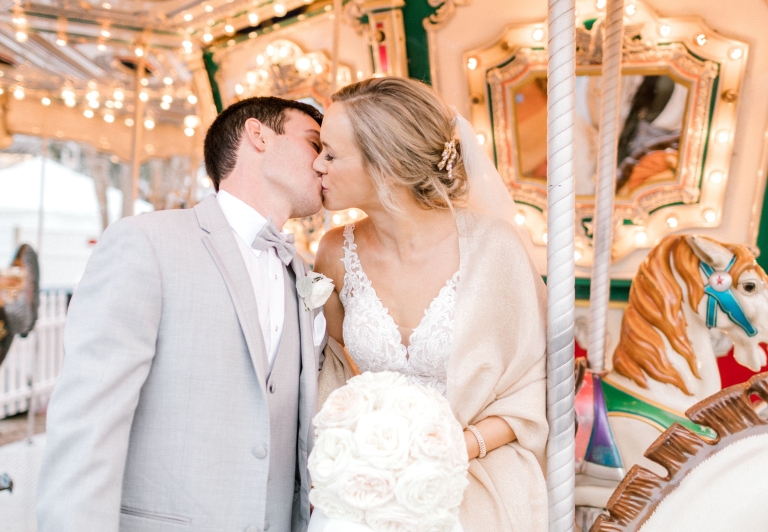 Weddings at Sandestin
Unveil your dream event at Sandestin—an enchanting destination with glistening sands, emerald waters, and a plethora of amenities. From exquisite venues and attentive wedding coordinators to pampering spa services and championship golf, we offer everything you need to craft an unforgettable experience for you and your guests.
850.267.6736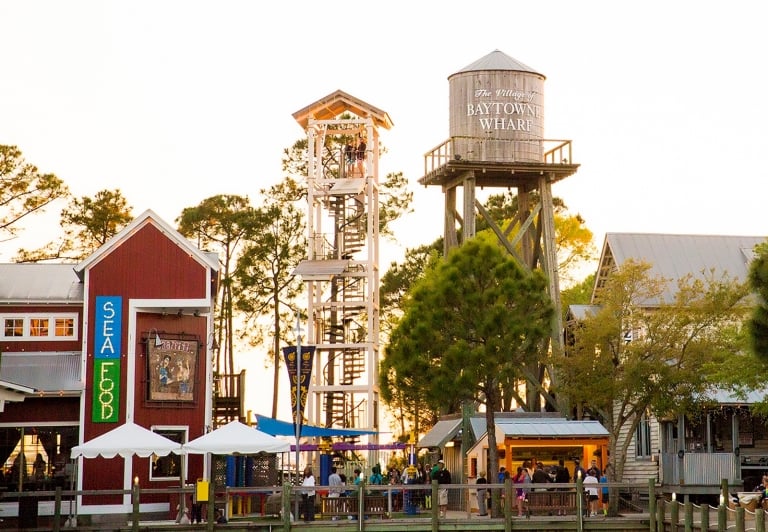 The Village of Baytowne Wharf
The Village of Baytowne Wharf, a vibrant gathering place featuring an array of specialty stores, acclaimed restaurants, captivating art galleries, thrilling nightlife, and an exciting lineup of festivals and events. It's the bustling hub where everyone wants to be. During the day, enjoy zip-lining, carousel rides, and shopping for fashion-forward attire or premium fishing gear. As the sun sets, delight in dining at top-notch restaurants or venture out for a night of fun in (Bay)towne!
850.267.8180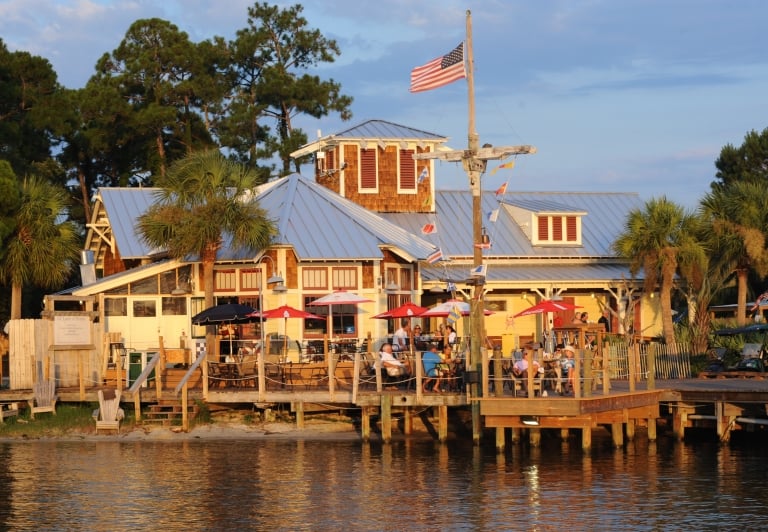 Marina Bar & Grill
Marina Bar & Grill is known for its inviting community with captivating bay views and our beloved macaw, Mary-Ann. Unwind with loved ones over ice-cold beers and delectable offerings, sharing fishing tales long after your adventure. Enjoy free ice cream cones for guests staying with Sandestin Golf and Beach Resort®
850.267.7778 | 11am - 10pm Daily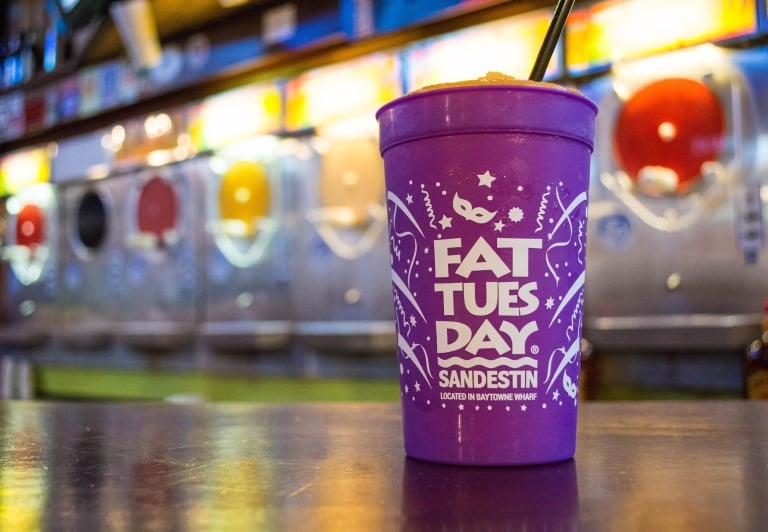 Fat Tuesday Daiquiri Bar
Indulge in the finest New Orleans daiquiris and frozen drinks at Fat Tuesday Daiquiri Bar, nestled in The Village of Baytowne Wharf. Savor frozen delights like the 190 Octane or the Hurricane, meticulously blended and chilled to refresh you under the summer sun.
850.351.1809 
3pm - 11 pm | Sunday - Thursday
3pm - 12am | Friday
12pm - 12am | Saturday
JOIN OUR TEAM!
All of our award winning companies give you the diversity to choose a career path that is right for you!