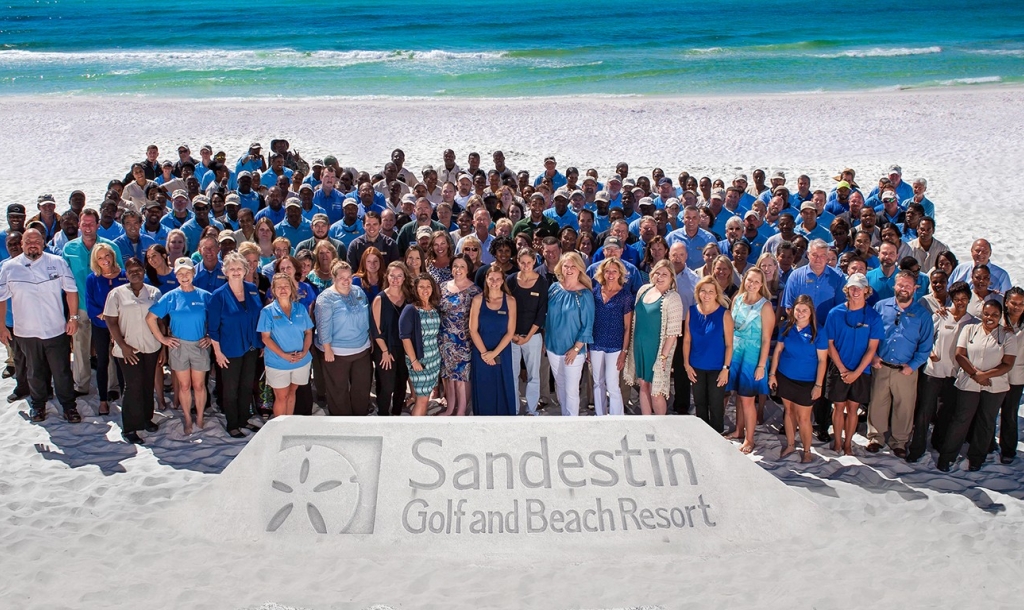 Our Culture
If you share a similar approach to your career and feel that an opportunity at our world-class Emerald Coast resort aligns with your goals and principles, reach out to us. We would love to learn more about you.
Our Principles
At Sandestin Golf and Beach Resort, working hard comes naturally because we are passionate about what we do. We also never forget to enjoy ourselves because we recognize how fortunate we are to be in the world-class setting we call home. We believe so strongly in the culture we have created at Sandestin that we put our values and principals right out there for all the world to see. We call them the 4P's, Circle of Excellence and Sandestin's Core Values.
Passion: We set ourselves apart by our boundless enthusiasm.
Respect: We treat each other with dignity and admiration.
Optimism: We strive to be happy, positive, and look forward to a successful future.
Professionalism: We conduct ourselves in a courteous and highly efficient manner.
Excellence: We seek to be the best in everything that we do.
Loyalty: We believe in a strong commitment to the company, our employees, and our guests.