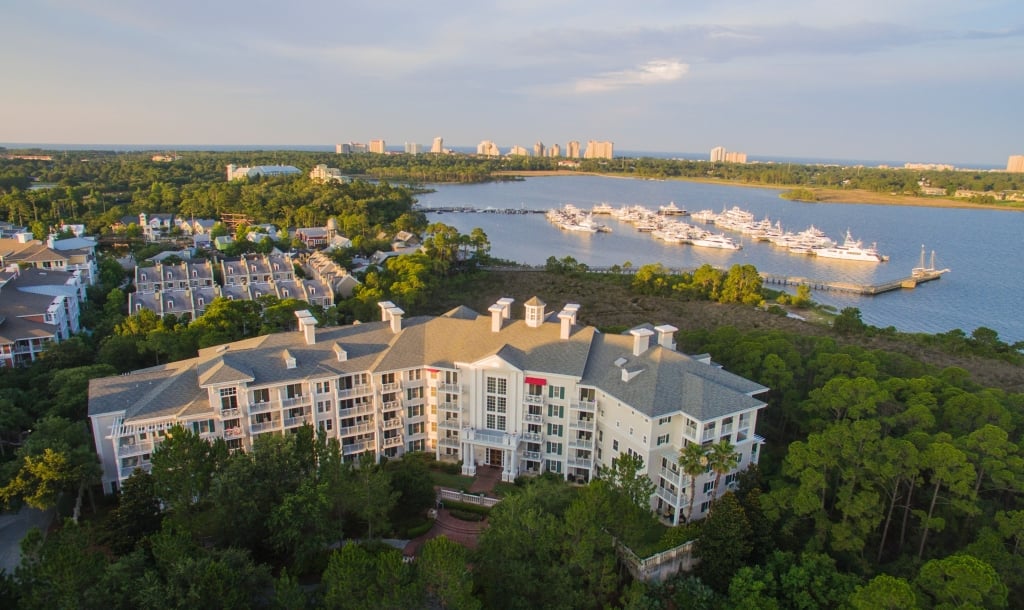 Our Story
For the past 50 years, the welcoming resort community of Sandestin® remains the ultimate destination for generations of coastal adventurers, families, couples, reunions, winter vacationers, and getaways.
This community is special for so many reasons. Is it because there is something for everyone, the emerald green water, sugar-white sandy beaches, or golf courses? Is it because we offer every amenity imaginable, with a full slate of special events, of family activities, and exciting nightlife venues? That's part of it, but Sandestin offers so much more.
 
This is a place where tradition and history come together, where the sunshine is plentiful and the water's always warm. Guests and residents don't have to leave our lush 2,400 acres to have an incredible, adventurous and activity packed day.
Welcome to life at an easy pace, where golf carts and bikes are the preferred method of transportation and endless walking and bike paths connect neighbors to each other and to all there is to enjoy here: golf courses, tennis courts, the marina, the beach, and so much more. And where we like to say, if you are not in the water, you're on the water, enjoying your favorite water sport, taking up a new one, or telling tales of the one that got away.
This is a place deeply rooted in community and values, steeped in a culture of genuine southern hospitality and for the storybook memories you're making unfold before your eyes.
This is life in Sandestin.
For decades, Florida's spectacular Emerald Coast has drawn visitors to its beautiful white sand beaches, made from quartz carried from the Appalachian Mountains 20,000 years ago. With the beach on one side and towering oak trees and pines on the other, Sandestin feels like a forest by the sea. 
And now we welcome you.
New Additions
Hotel Effie Sandestin® is the resort's newest 250 luxury room hotel with its own refined, welcoming style.
Getting Here
Have you found the perfect location along sandy shores under sunny skies? We think so! Driving directions, local airport information, and more. Welcome to the Emerald Coast.