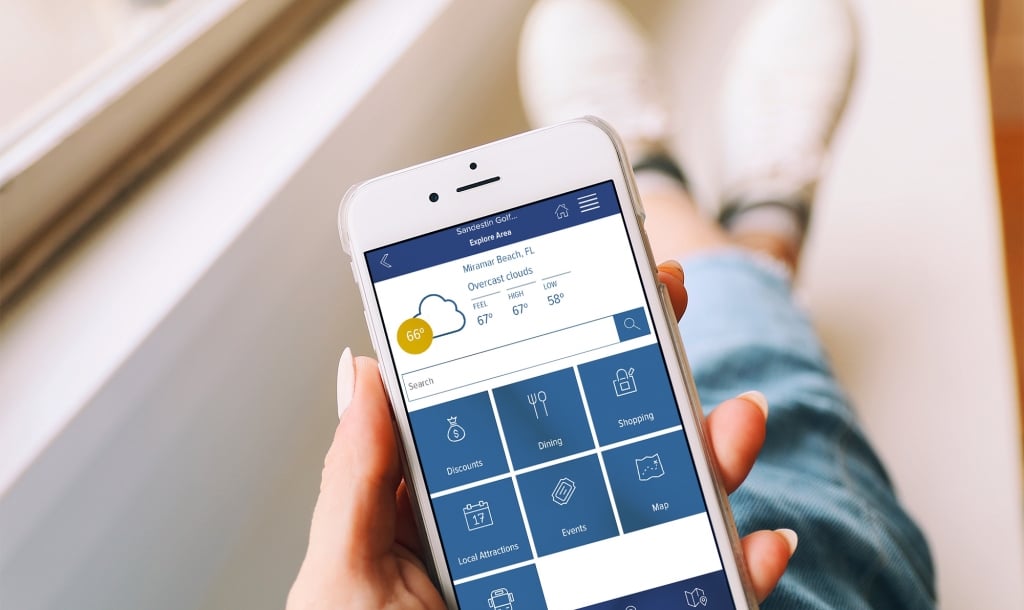 Sandestin App
Create the perfect Sandestin vacation, from the palm of your hand. Find your way around, explore our amazing shopping and dining options, and add exciting events to your calendar. Book a tee time, other Sandestin experiences, or even a home. Plan your day and make the most of your stay, from start to finish.
Features
Discover exciting daily events and add them to your personal schedule.
Use the map to explore the resort and easily see dining options, attractions, and more nearest to you.
Access real-time locations of the resort tram.
Browse restaurant menus, shopping promos, special activities rates, and more.
Book a tee time and stay up to date on special rates.
See hours, schedules, accessibility information and descriptions for amenities, dining, entertainment and more.
 
Before Your Stay
Use the app to plan your next beach getaway, family vacation, or business trip. Book homes and experiences, search for last-minute accommodations or long-term rentals, discover events taking place during your stay, and even add them and other experiences to your schedule or calendar. And when it's time to join us, get directions from your location right to the resort.
 
Locals
You don't have to be staying with us to join in on the fun in the sun! Discover Sandestin's exciting daily events and add them to your personal schedule, book a tee time at any of our four award-winning golf courses, and stay up to date on new additions to Sandestin (restaurants, shopping, real estate, etc.)