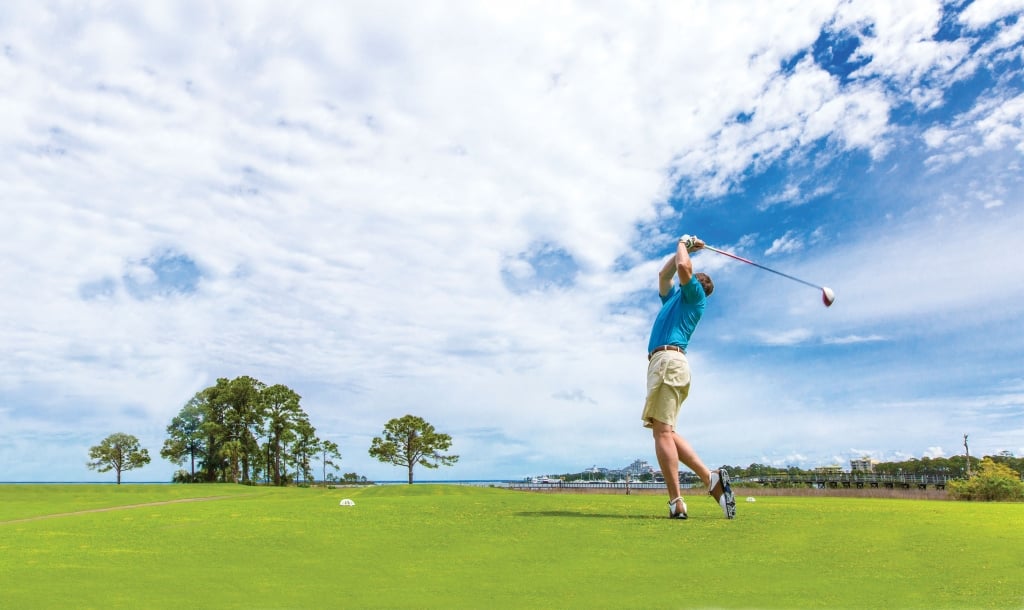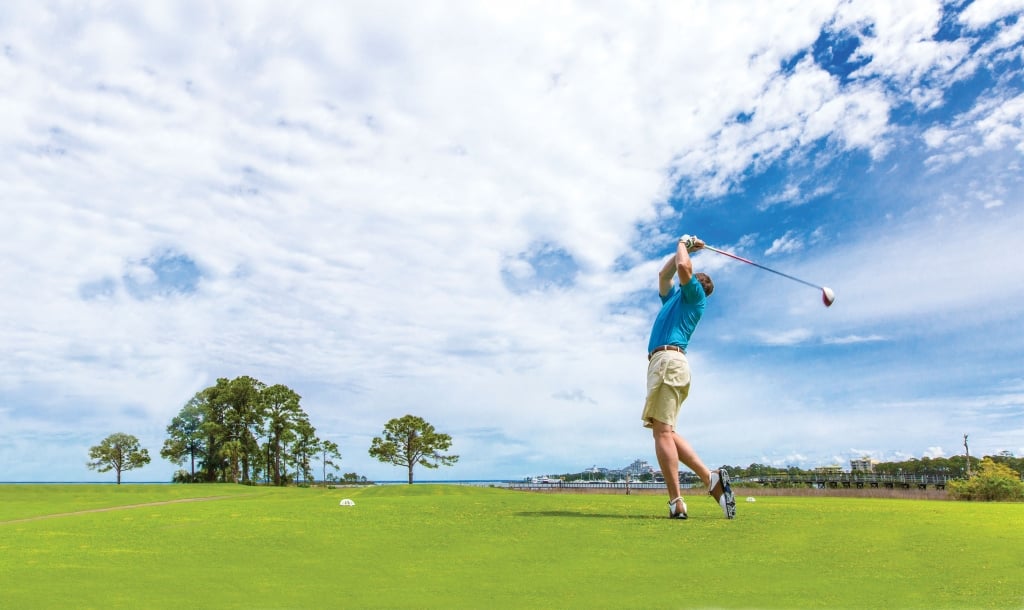 Get in the Swing of Things.
The very best in Florida golf across four championship courses. That's 73 holes (you'll have to play The Raven to discover the 73rd) from the beach to the bay, each with their own unique challenges, rewards, and characteristics thanks to Robert Trent Jones, Jr., Rees Jones, and Tom Jackson. These iconic course designers have left their mark—and considerable design talents—at Sandestin. The result? An unrivaled experience for golfers who are as passionate about the sport as we are. We would say our awards speak for themselves, but a day out on one of our courses says even more. 
Our Courses
Game-changing challenges, spectacular views of the Choctawhatchee Bay, marshes, wetlands, pine forests, some of the only elevation changes in the area, and the "Crown Jewel of Florida Golf." The four golf courses of Sandestin cover all the bases. Or should we say, the greens. 
The Links
Baytowne Golf Club
Raven Golf Club
Burnt Pine Golf Club
*Proper golf attire required (including practice facilities) to include collared shirts and spikeless shoes. No denim or women's halter tops allowed.
The Clubs of Sandestin
Are you ready to elevate your social lifestyle, get active and meet new people that have the same likes and interest as you? If so, the Clubs of Sandestin are where you need to be. From private, members-only clubs, such as the Burnt Pine Golf Club to The Beach Club and the Resort Club (reserved for Sandestin owners) we have everything to fit your needs. Annual memberships for the public can be obtained at the Golf Club, Burnt Pine, Tennis Club and the Fitness Club. We welcome you to dive in and explore everything that the Clubs of Sandestin have to offer.
Golf Shop
Baytowne/Raven Golf Shop: 850-267-8155
Links Golf Shop: 850-267-8144
Give yourself a competitive edge with the latest in golf gear available at our Golf Course Shops. Choose from our carefully curated selection of clubs, shoes, apparel, balls and other accessories to keep you and your game in top form. And if you're not sure about the right irons or which shoes are best for you, our professional staff is always ready to help you make the smart choice.
FAQs
Are Sandestin Golf Courses Open?
Does Sandestin Do Golf Cart Rentals?
What golf courses are at Sandestin Golf & Beach Resort?
Burnt Pine, Raven, The Links and Baytowne Golf Club.
FOUR 1/2 STARS GOLF DIGEST "PLACES TO PLAY" 2006
MEETING PLANNERS' CHOICE FOR TOP GOLF AND MEETING HOTELS AND RESORTS
TOP 100 WOMEN'S COURSES IN THE COUNTRY,
GOLF FOR WOMEN
TOP 75 GOLF RESORTS GOLF DIGEST 2006
GOLD TEE AWARD, MEETINGS & CONVENTIONS 2002, 2003, 2004
TOP 75 GOLF RESORTS SILVER MEDALIST, GOLF MAGAZINE 2004, 2006, 2008