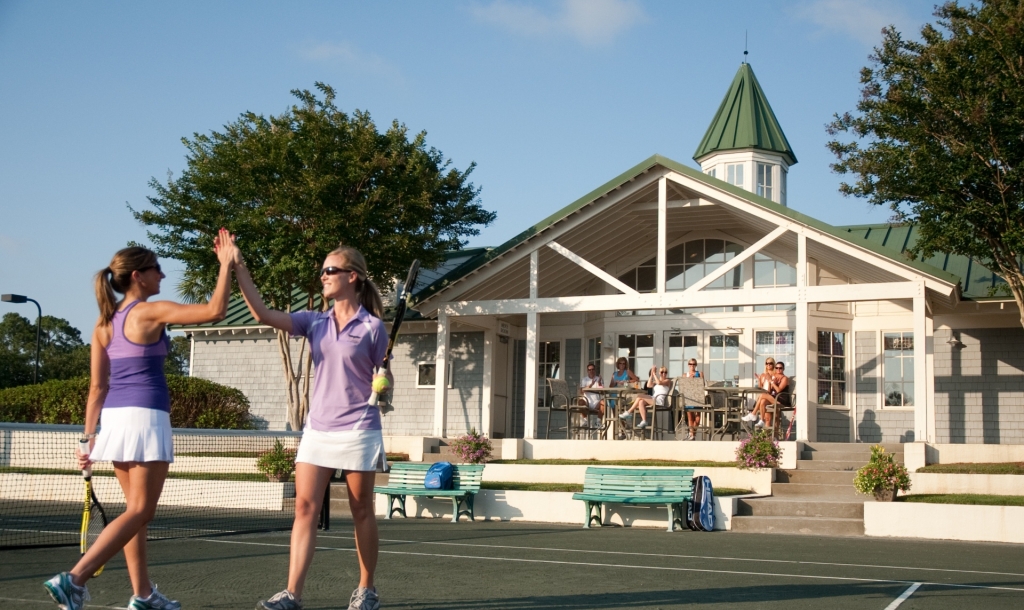 Ladies Tennis Team Challenge
Ladies Tennis Team Challenge
The ideal way to combine quality tennis with a memorable beach vacation, the Team Challenge is a series of team tennis events for women at various levels using the NTRP system. Every Team Challenge weekend features at least six teams in the event, with each team having a minimum of six ladies (three doubles teams). The format will be similar to a round robin—your team will play against others entered in the event during the course of the weekend. The Team Challenge consists of two matches on both Friday and Saturday with the top qualifying matches on Sunday morning.
Sandestin's Team Challenge Package includes:
Teams competing from around the Southeast
Room Accommodations
Continental Breakfast Daily
Tournament Luncheon on Friday
Exciting Matches throughout the Weekend
Discounts in Sandestin's Tennis Shop
Team Photos & Tournament Raffle
Prizes/Awards to Winners & Finalists
Also, the Winning Team Receives a Complimentary 3 Bedroom, 3 Bath Condo to Defend Next Year's Title!
2020 Ladies Team Challenge Dates:
 September 18-20, 2020- 4.0 Ladies Challenge
 October 2-4, 2020 -3.0 Ladies Challenge
 October 2-4, 2020 - 8.5 Ladies Combo event (4.5 &4.0)
 October 16-18, 2020 - 4.5 Ladies Challenge
 October 16-18, 2020 -7.5 Ladies Combo event (4.0 & 3.5)
 November 13-15, 2020 -3.5 Ladies Challenge
*The Team Challenge Package is designed for one team of six players. Team slots are filling up fast – don't miss the chance to bring your team to Sandestin for a weekend of Tennis, Beach and Fun!
TEAM CHALLENGE PARTICIPANTS WHO ARE NOT STAYING AT SANDESTIN:
Sandestin Tennis would like to invite all tennis enthusiasts who are not registered through the resort to experience our beautiful surroundings and festive Team Tournament Packages that include the same components listed above, such as match play, breakfast and food daily, drinks, welcoming bags, and awards.