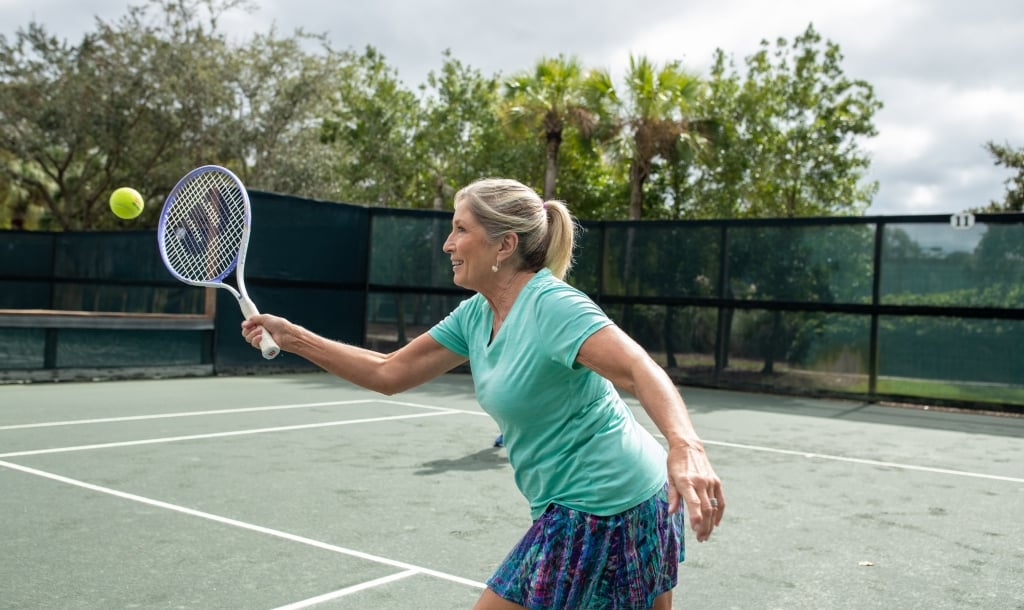 It's Your Serve.
Being a guest at Sandestin Golf and Beach Resort comes with many tennis perks, including one complimentary hour on the courts every day. As our guest, you're also welcome in our clubhouse to access dressing rooms, showers, and a shop with the latest tennis apparel. The ball's in your court! 
Call:  800-622-1038
Tennis Rates, Rentals, and Information
Sandestin Guests
After 11am: One hour of complimentary tennis court time each day. Racquet provided. 
Before 11am: $12 per person/hour
After dark: $6 per person/hour
Pickleball court time $5 per person/hour
Non-Registered Guests 
Call for programs and pricing 800-622-1038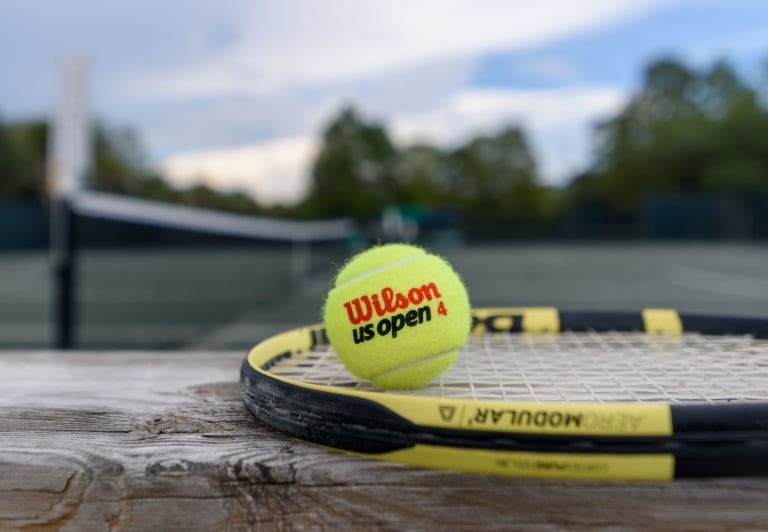 Tennis Equipment Rental
Tennis racquets: $9 per racquet/per day
Ball machines: $24 per hour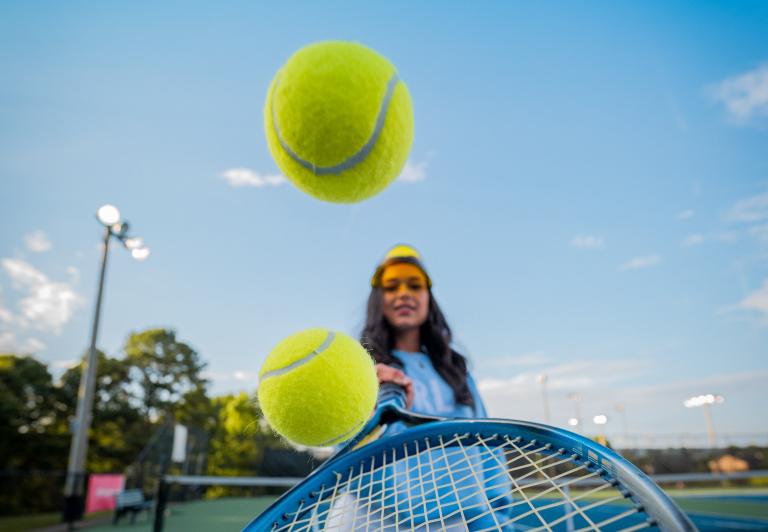 Tennis Racquet Tune-up
Improve the feel and performance of your racquet with a new string job or replacement grip. Our qualified tennis professionals will gladly assist you.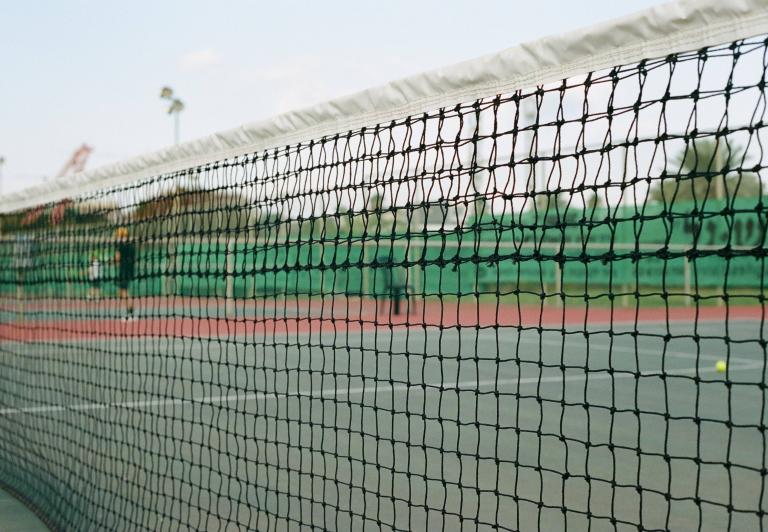 Hitting Sessions
$90/ hour
Includes one hour of court time, tennis balls, and playing time with the pros.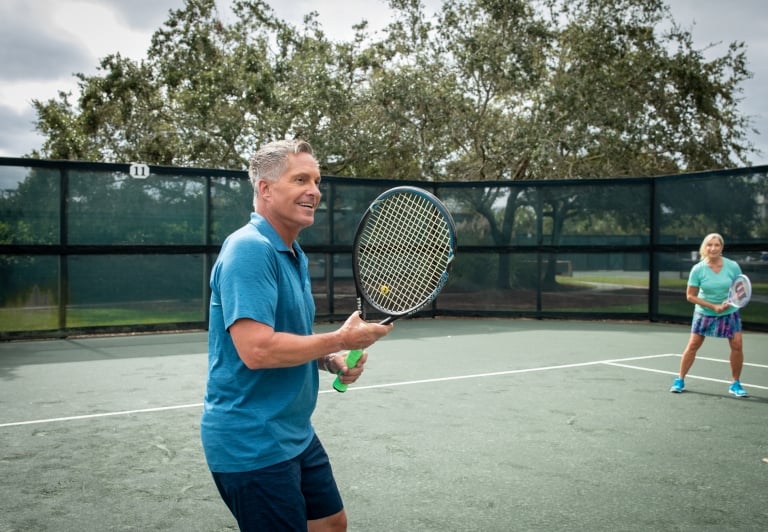 Adult Tennis Group Clinics
$30/person
One participant/30 minutes, two participants/45 minutes, three or more participants/one hour. Mon–Sat, 9 a.m. 
*Must RSVP due to limited space and possible time change.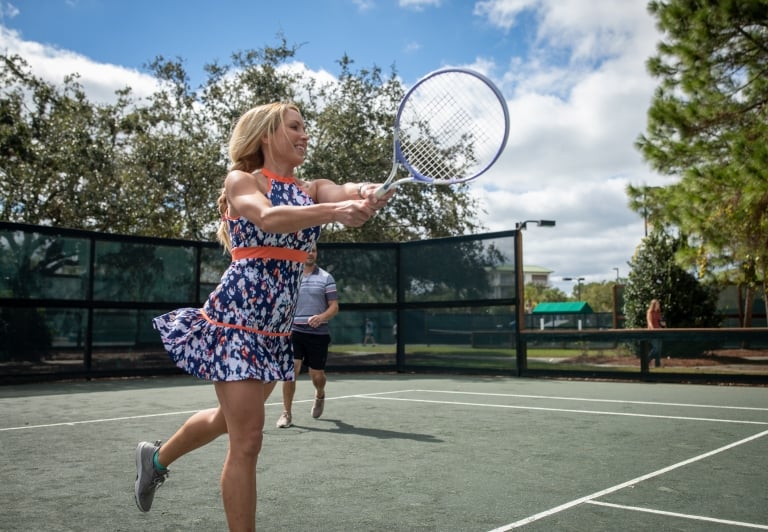 Instruction
$90/hour
$50/half-hour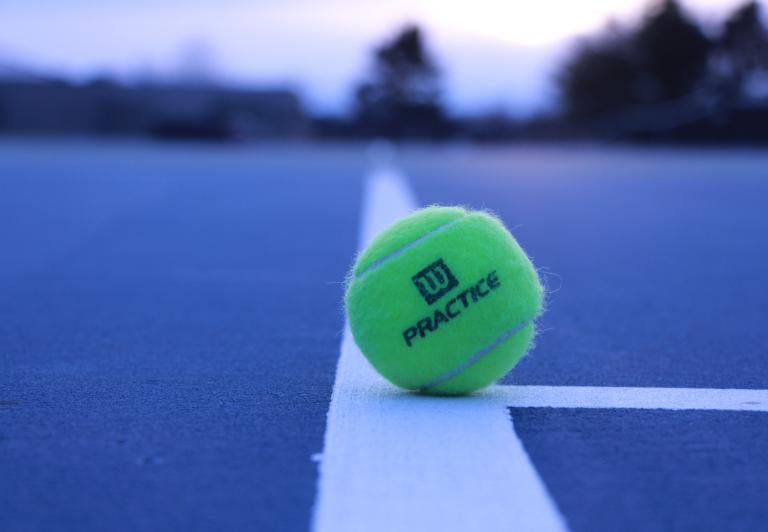 Under the Lights
Night owl? Enjoy your next match under starry skies. Night-time play is available for registered guests for $6 per hour. Please bring your keycard for identification.