Callie and Roy met on May 5th, 2015 while Callie was on a well-deserved vacation in Navarre, Florida. "My friends and I were busy enjoying the night when I caught a glimpse of a wagging tailed, yellow lab walking into the pagoda. " recounted Callie. "If you know me, then you know I am a sucker for animals, so of course I had to go love on this big yellow dog."  Following shortly behind the dog was a tall and very attractive man wearing a white V-neck and blue plaid shorts. "I was slightly intimidated, but nevertheless I couldn't resist the cuteness of a precious dog.  So, I approached them and immediately began to pet the dog and spark up a conversation."
Two years later on May 7, 2017, with the romantic Emerald Coast as their backdrop, Callie and Roy tied the knot on the beach at Sandestin Golf and Beach Resort. The night before the wedding, they hosted a beach bonfire on the Marina Beach.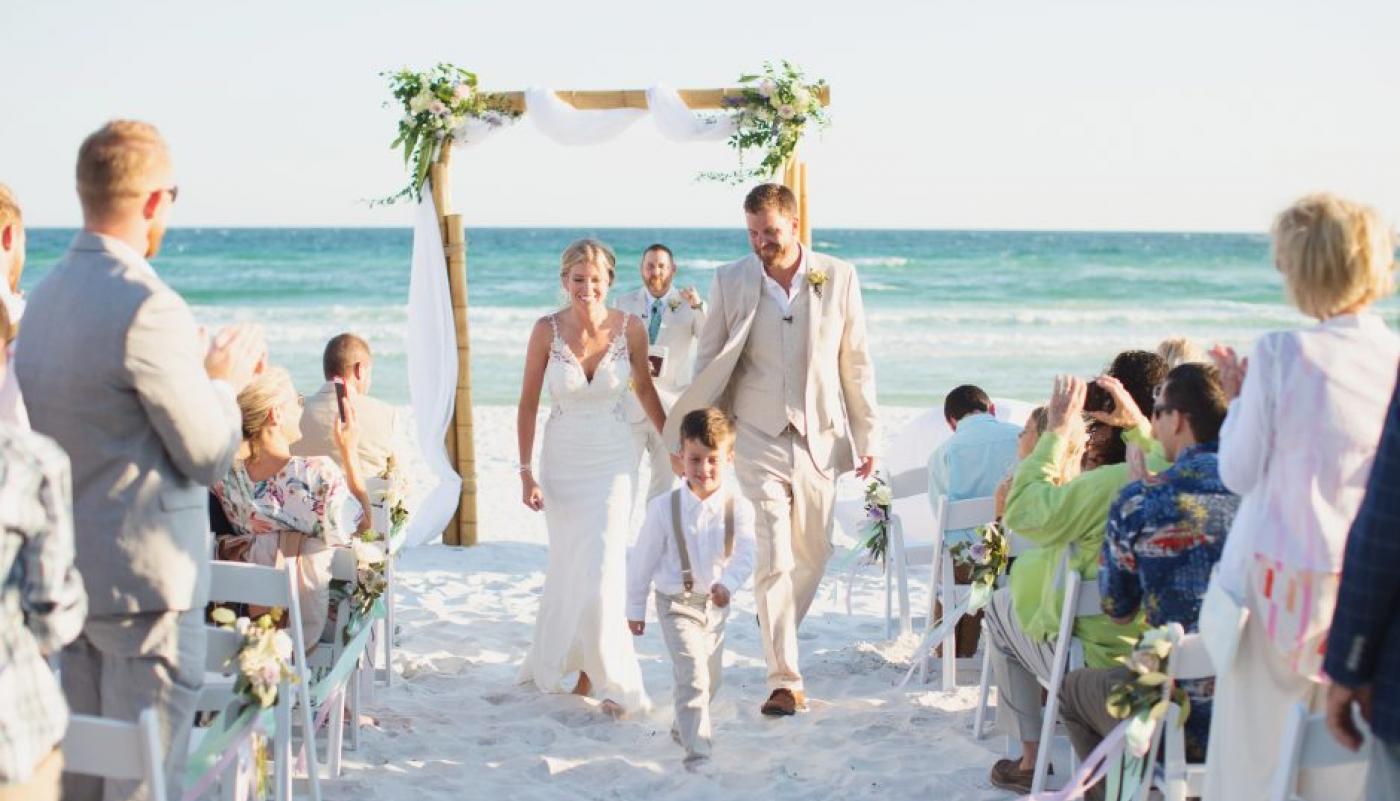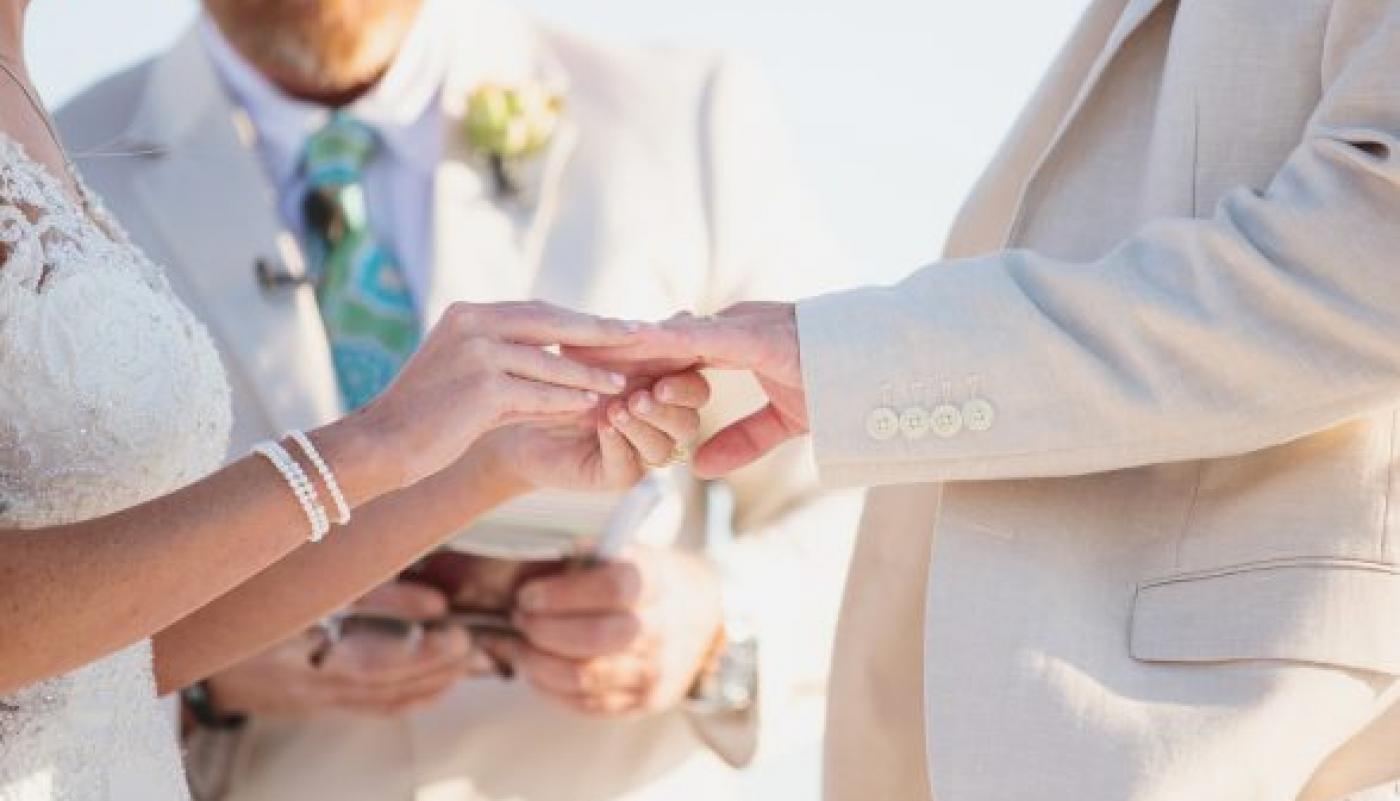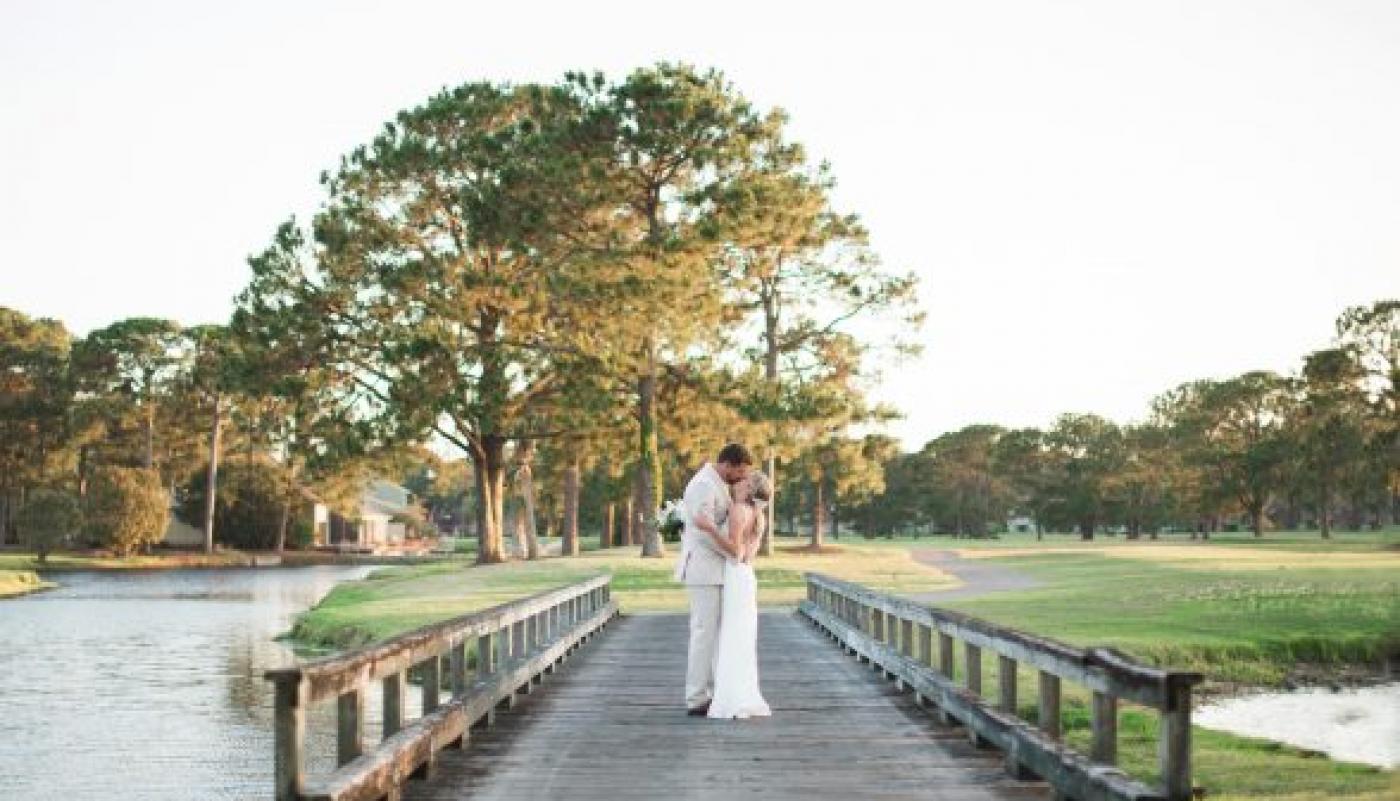 The couple held their reception at the Bayside Ballroom at Sandestin.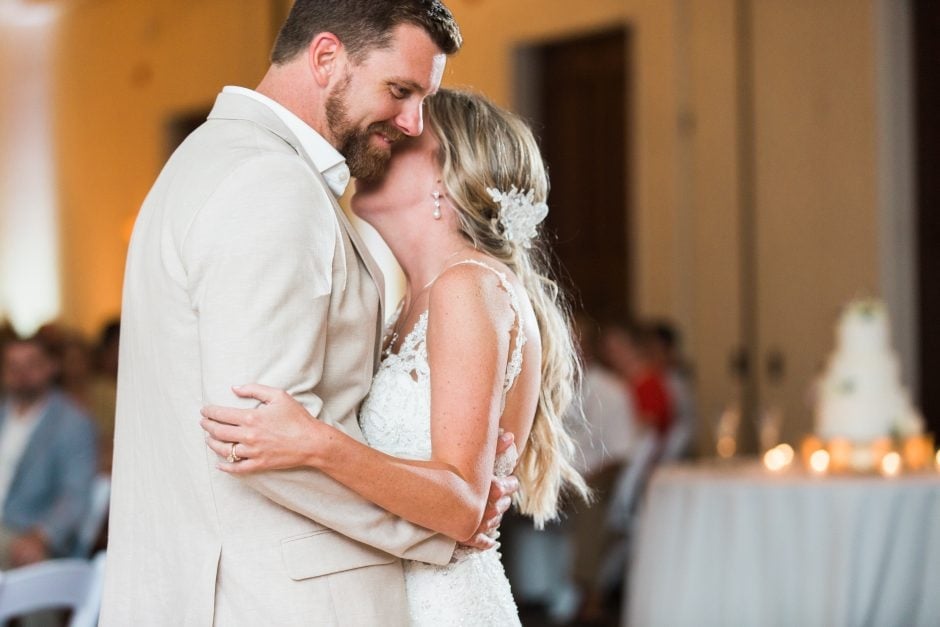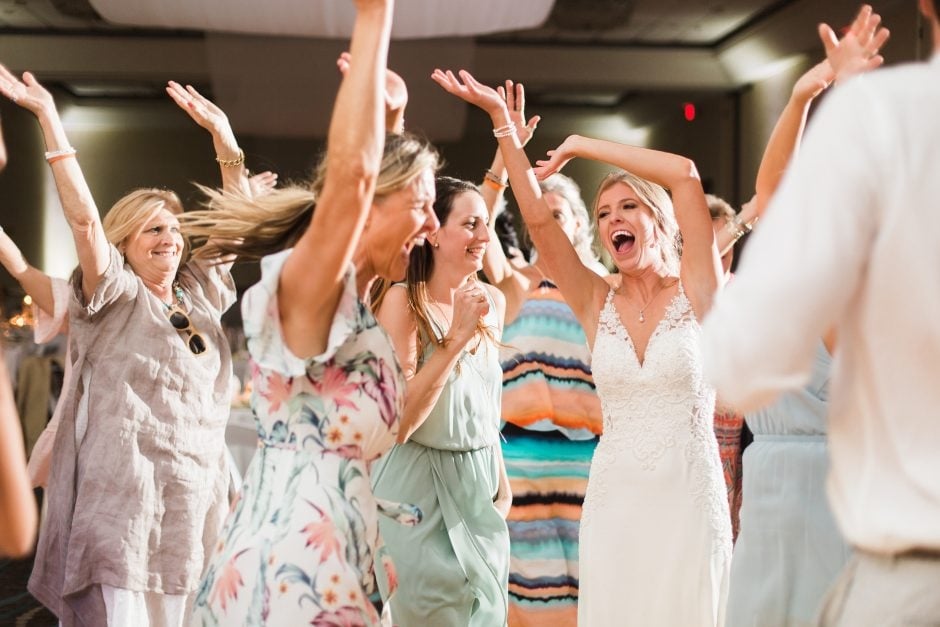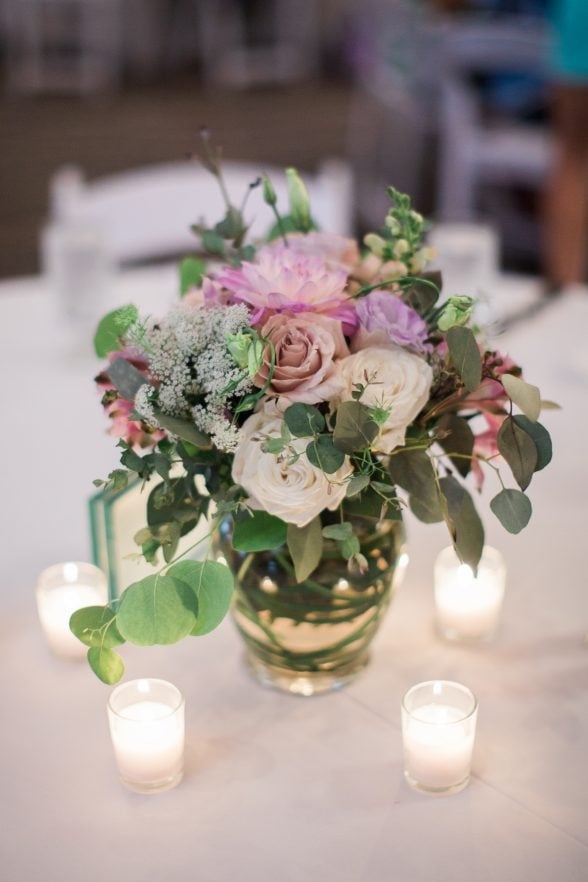 The couple ended the picture perfect day by departing in Roy's Shelby convertible.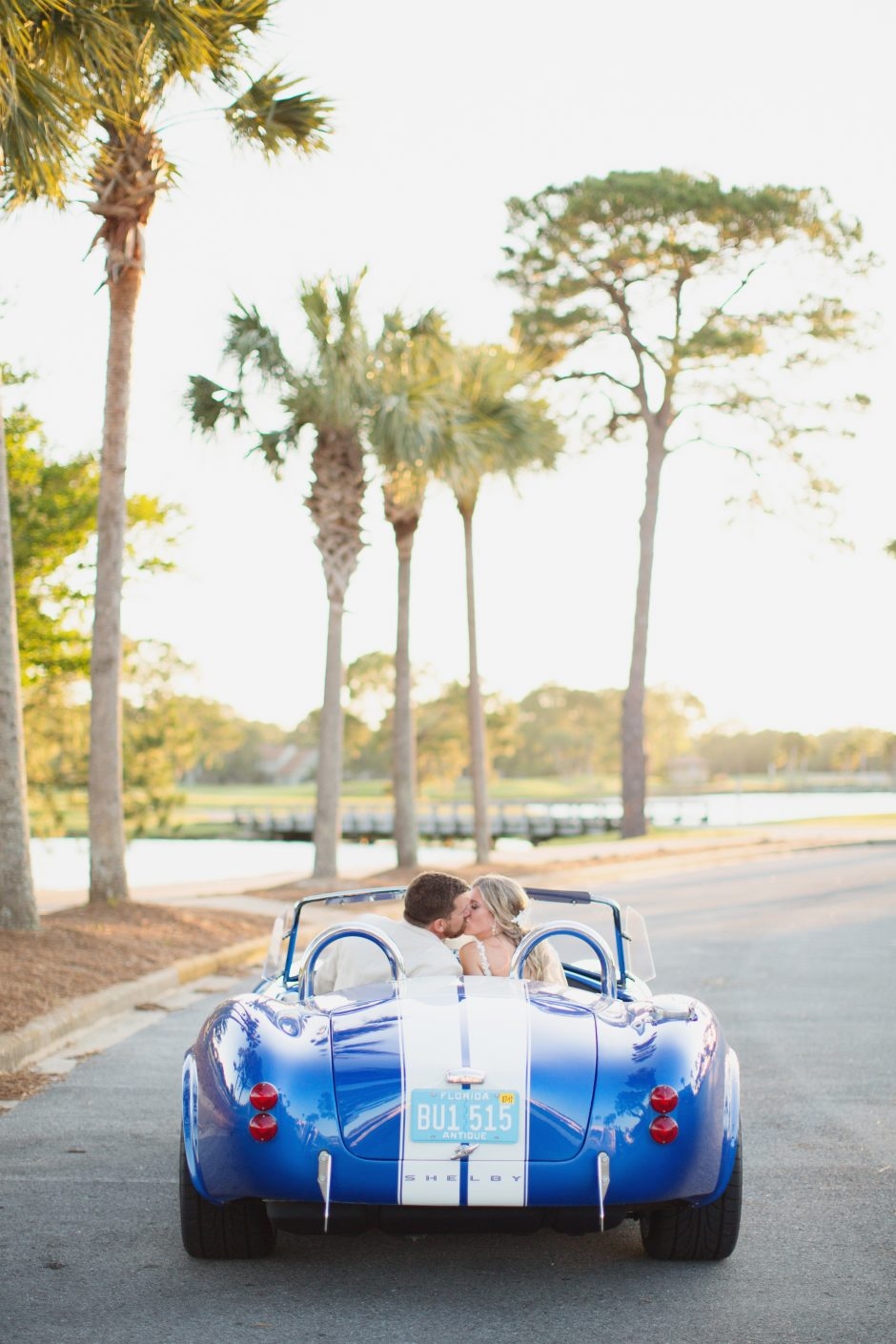 Other Articles You May Enjoy
Sandestin not only offers the perfect setting for a gorgeous beach or outdoor wedding, but also a romantic indoor wedding.
Wedding
Caryn Lynn and Blake Davis exchanged vows in an outdoor ceremony on the beautiful Grand Lawn at Sandestin Golf and Beach Resort.
Wedding
This year, Sandestin Golf and Beach Resort is the backdrop for more than 60 weddings.
Wedding