Clever Ways to Upgrade Your Summer Salad!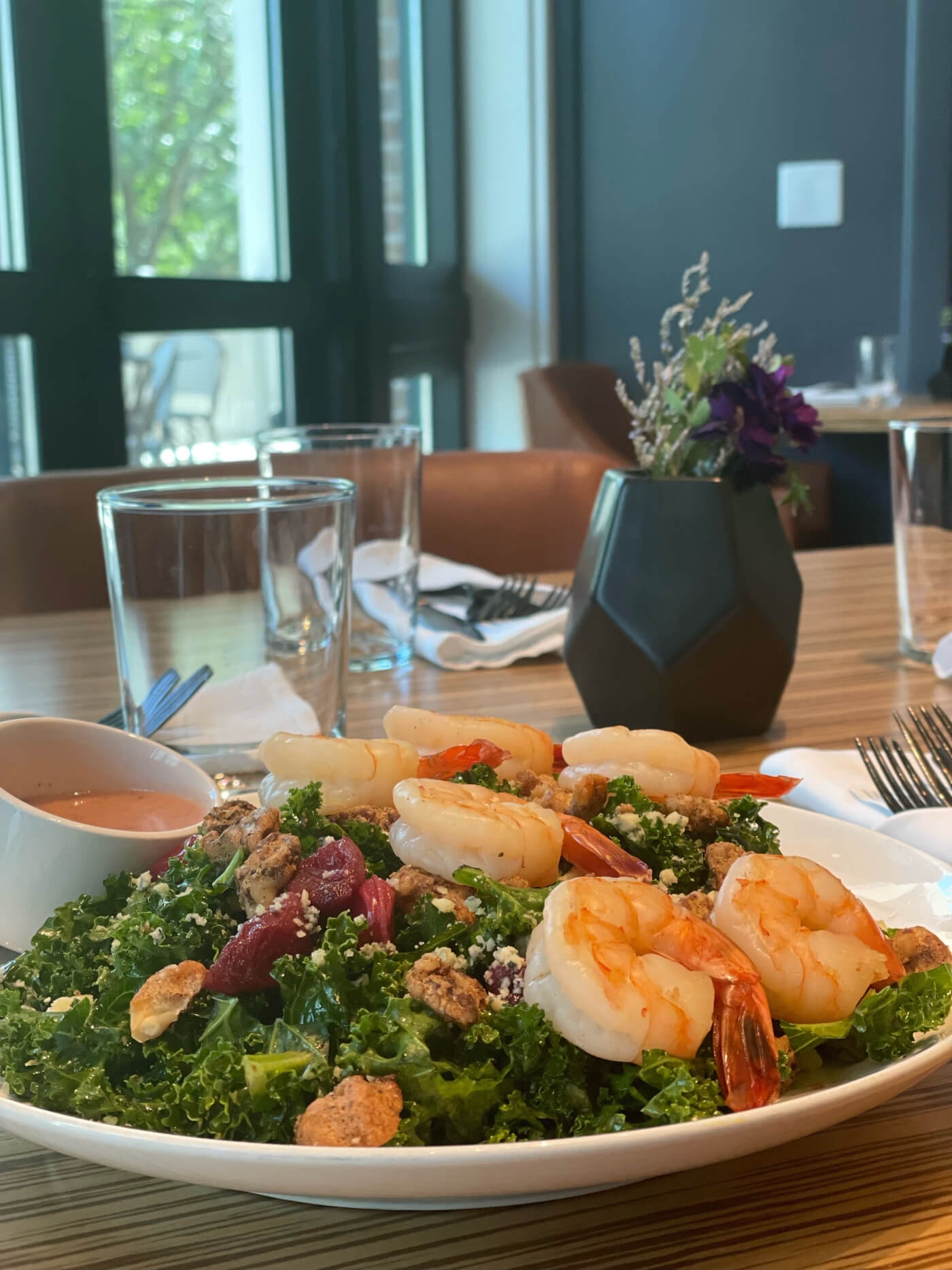 Hear it straight from our celebrity and two-time James Beard Award winning Chef, Hugh Acheson. Spruce up your summer salad and send your tastebuds on a fresh and healthy adventure.
"Salads have evolved a lot in the past twenty years." Says Chef Hugh Acheson, the lead Chef at Hotel Effie's signature restaurant, Ovide. "To keep them contemporary you should think about adding texture: crisped rice or wheatberries are great to add crunch, nuts or diced salami can add a punch of protein, and a poached egg can make a simple salad feel and taste luxurious."
Homemade dressings are simple and can really take your salad to the next level. Chef Hugh Acheson goes on to say, "Vinaigrettes are so simple to make from scratch, because they are essentially an easy ratio: three parts oil to one-part acid." Once you have the base, Chef Acheson recommends adding ingredients like minced kimchi, mustard, zaatar, tahini, soy, lemon, or blanched and pureed herbs for the extra wow factor. And there you have it, seven different kinds of vinaigrette, whipped up in a flash.
A favorite of Hugh's is a Dill Pickle Vinaigrette. You're going to want to tuck this away for a gorgeous summer picnic.  Here's how to make it:
1 shallot, minced
1 teaspoon Dijon mustard
1/3 cup chopped dill pickle
2 tablespoons apple cider vinegar
1/2 cup really good extra virgin olive oil
2 tablespoons chopped dill
1/4 teaspoon kosher salt
First make the vinaigrette by adding the shallot, Dijon, chopped dill pickle and vinegar to a blender. Place top on blender and turn on low speed. As soon as the pickle is pureed begin adding the olive oil in a slow stream. When all of the oil has been incorporated turn off the blender and add the dill and half of the salt. Pour the vinaigrette into a mason jar and set it aside. It will stay fresh for a good 10 days in the refrigerator."
To try some of Chef Hugh's delicious seasonal salads, visit Ovide in Hotel Effie Sandestin!