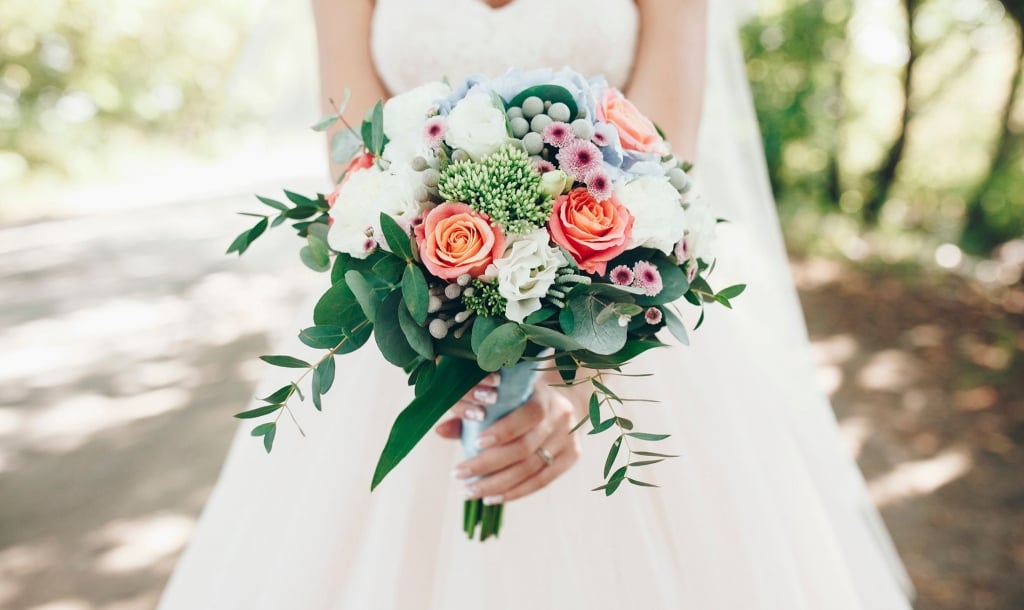 Wedding Venues
When the pristine beauty of the perfect outdoor backdrop—glistening sand, emerald green water, lush lawns—meets a vast array of gorgeous indoor venue options, it's the perfect match. Elegant ballrooms with chandeliers, outdoor terraces with staggering views, intimate rooms with a wall of windows. It's not hard to imagine the possibilities. 
Baytowne Conference Center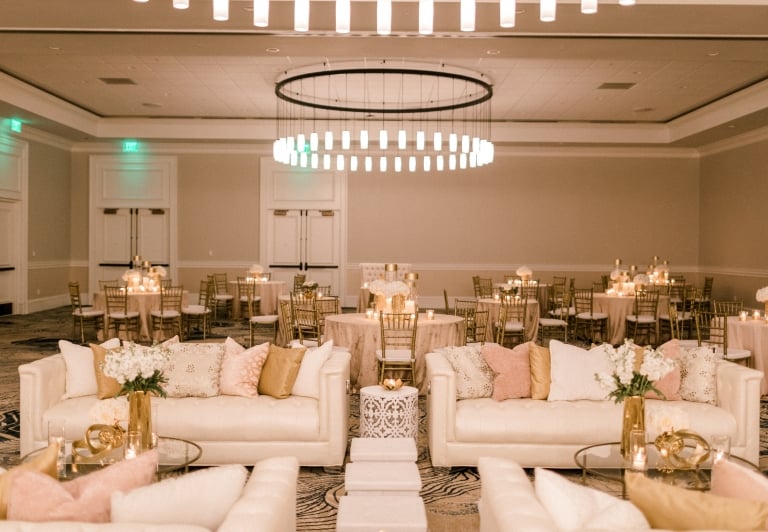 Azalea Ballroom
Dimensions
Up to 109' x 51'
Square Feet
1,850 to 5,500
Large dome-style chandeliers, white wainscoting, just steps away from the Grand Lawn. This 5,500 square foot ballroom is dripping with Southern charm. A classic space, the Azalea Ballroom is an ideal setting for receptions.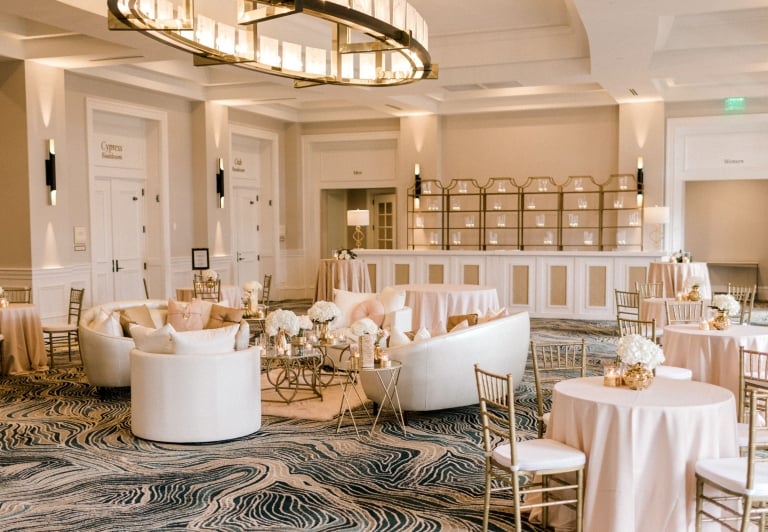 Azalea Foyer
The perfect space to welcome guests or to mix and mingle before or after your event in the beautiful Azalea Ballroom.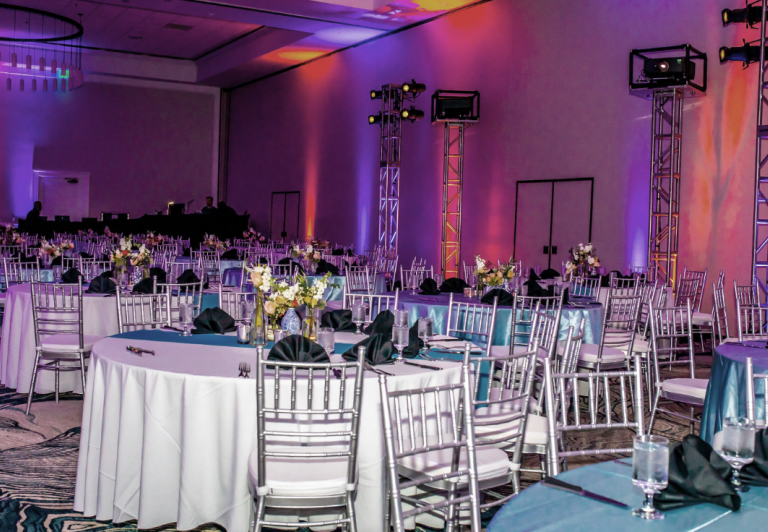 Magnolia Ballroom
Dimensions
Up to 109' x 124'
Square Feet
1,850 to 13,500
Soaring ceilings create a dramatic and lavish backdrop for the most extravagant wedding setting. This 13,500 square foot ballroom offers plenty of room for a formal dinner, dancing, stage, and band. This is a venue to impress.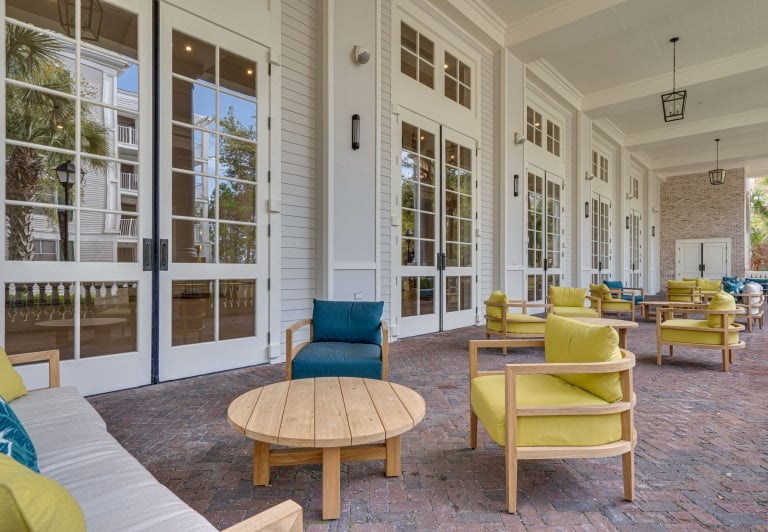 Magnolia Foyer & Veranda
The perfect space to welcome guests or to mix and mingle before or after your event in the dramatic Magnolia Ballroom, or to add the outdoors into your event with a veranda view overlooking the grounds.
Burnt Pine Golf Club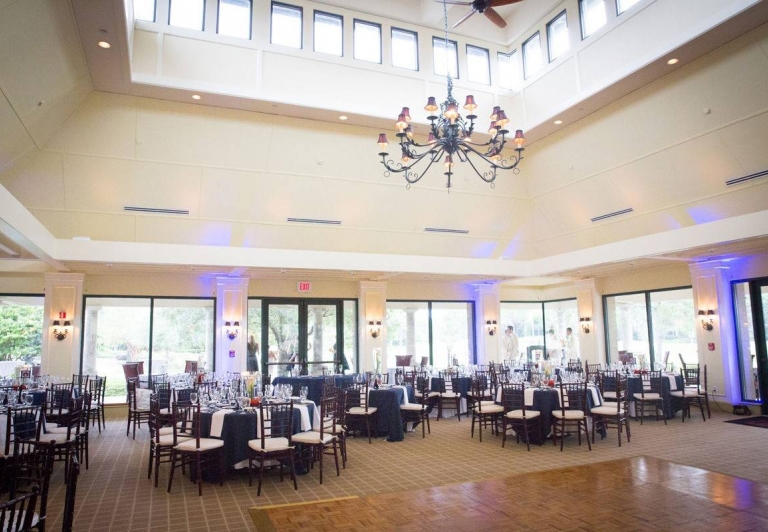 Burnt Pine Clubhouse
Dimensions
Up to 120' x 48'
Square Feet
1,344 to 5,760
Private club, exclusive wedding. Views overlooking the golf course and grassy lawns in every direction, soaring ceilings with beautiful natural light, indoor and outdoor options. This dining room is the perfect venue to enjoy Florida's beauty.
Hotel Effie Sandestin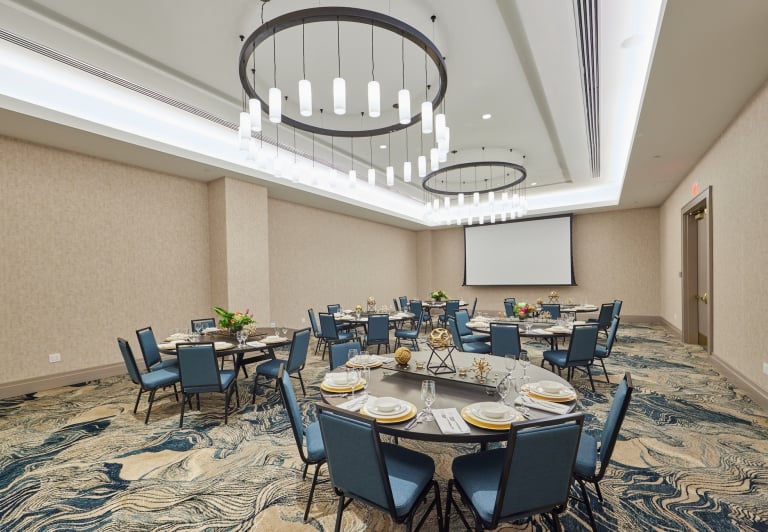 Elderberry
Similar in size to the Silverbell Ballroom next door, this  is an elegant option for a smaller function. Can be used for dinners, receptions, and more. Located on the second floor.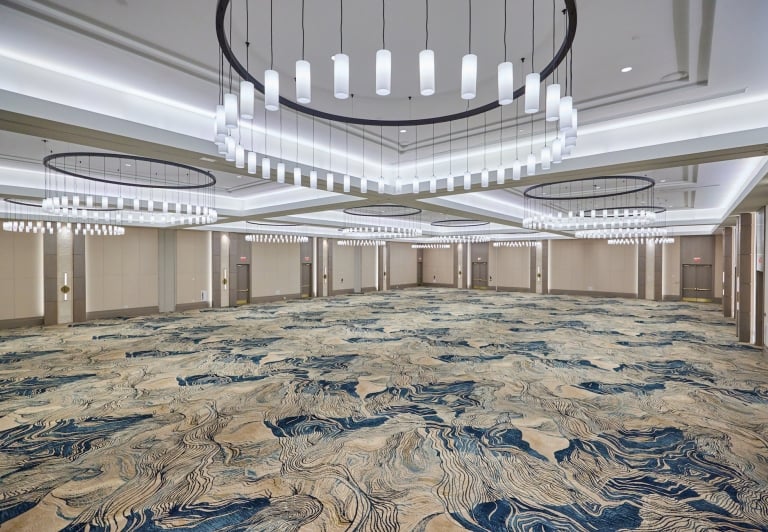 Juniper Ballroom
Dimensions
Up to 139' x 94'
A flexible space on the main level that is as inspiring as it is grand, with the capability to break up into 6 individual rooms or various combinations, from 1,200 to 13,000 square feet. A natural palette, with movement in the pattern of the carpet that echoes the dunes, the water, and the shore.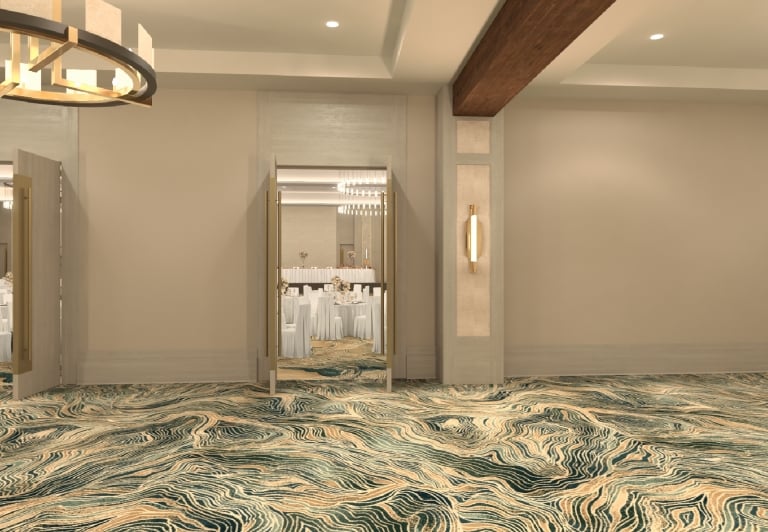 Juniper Foyer
Foyer area on the first level for guest welcome or cocktail reception. Located outside of the Juniper Ballroom.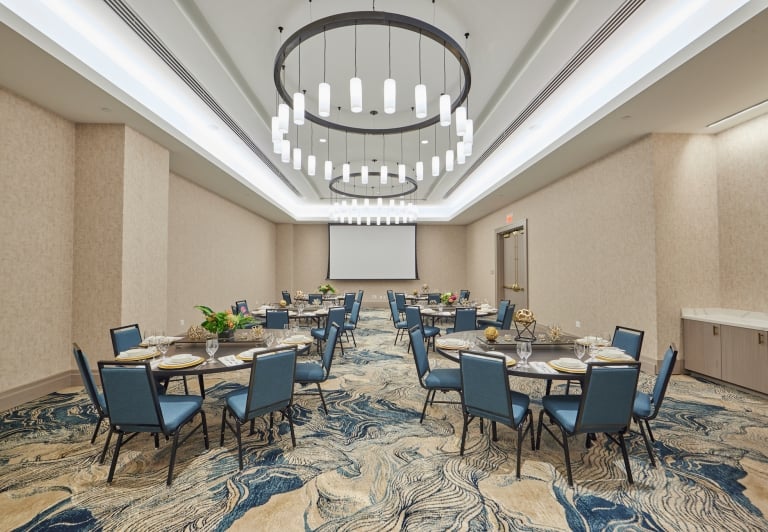 Silverbell
A beautiful space for a more intimate affair that can accommodate various seating styles, dinners, and receptions. Located on the second floor next to the Elderberry Ballroom.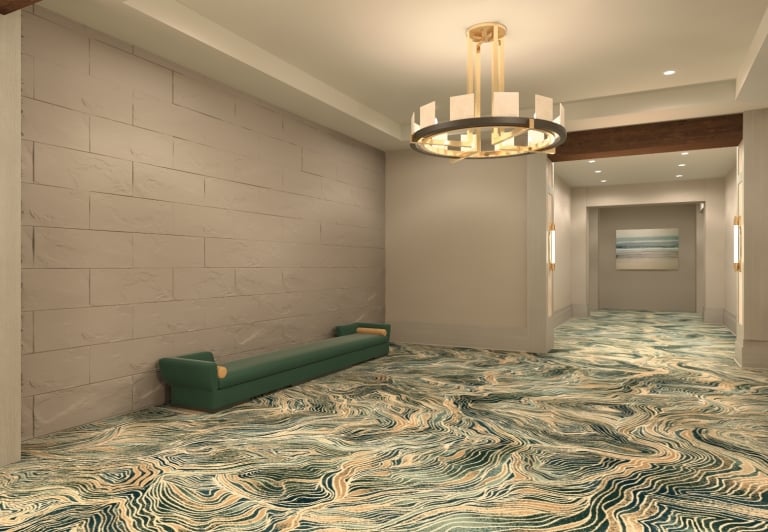 Silverbell Foyer
T-shaped foyer area on the second level for guest welcome while they wait and mingle before dinner and dancing. An ideal spot for a light cocktail reception.
Linkside Conference Center and Exhibition Hall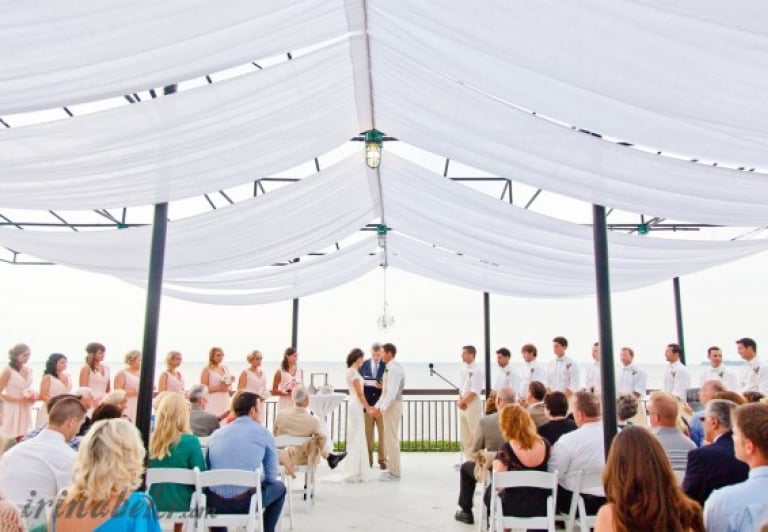 Bayside Ballroom and Patio
Dimensions
Up to 100' x 40'
A beautiful 4,000-square-foot ballroom that opens up onto a large patio with jaw-dropping views of the bay. Made for a breathtaking ceremony or cocktail hour.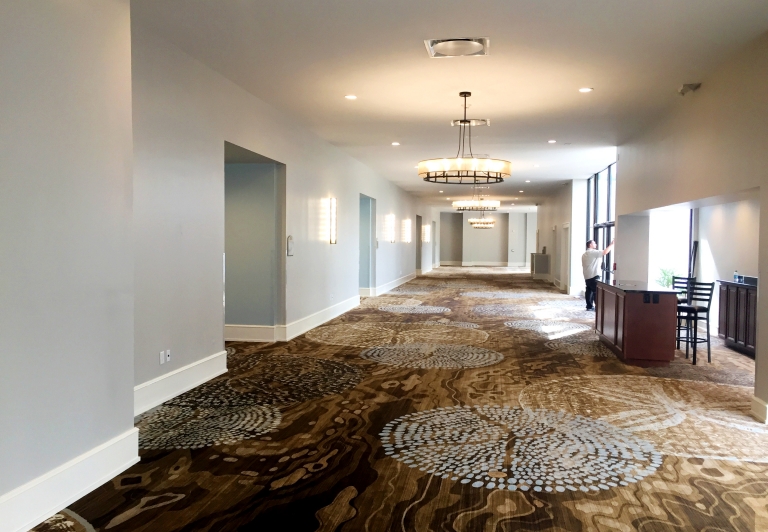 Bayview Foyer
The perfect space to welcome guests or to mix and mingle before or after your event in the beautiful stunning and intimate Bayview Ballroom.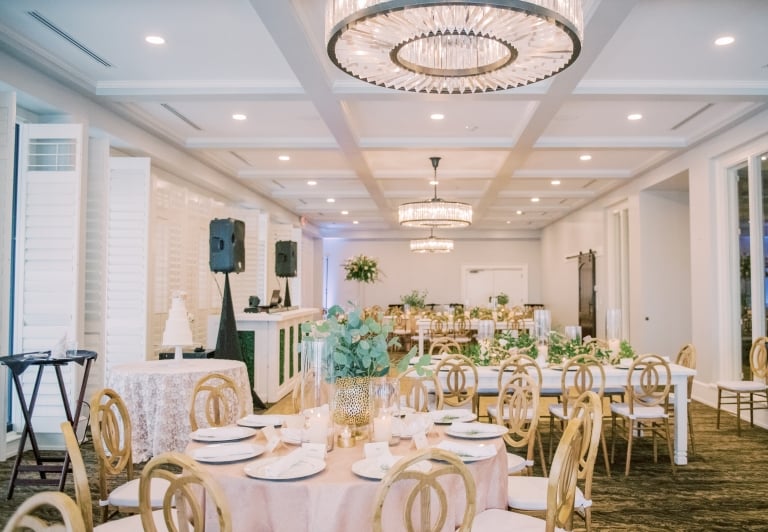 Bayview Room
Watch the sunset over the serene bay from the Bayview Terrace, then make your way into the Bayview Room with windows of glass allowing you to feel as though you are dancing under the stars. This room and adjoining outdoor terrace is an incredible space for a sunset wedding and reception, offering stunning views and the perfect backdrop for an intimate affair.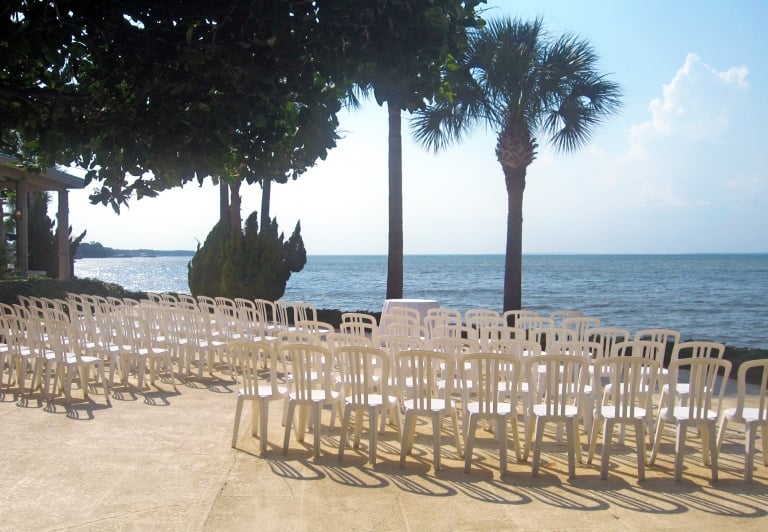 Bayview Terrace
Outdoor terrace overlooking the water, this is an incredible space for sunset weddings. Pairs beautifully with the Bayview Room an intimate ceremony and reception.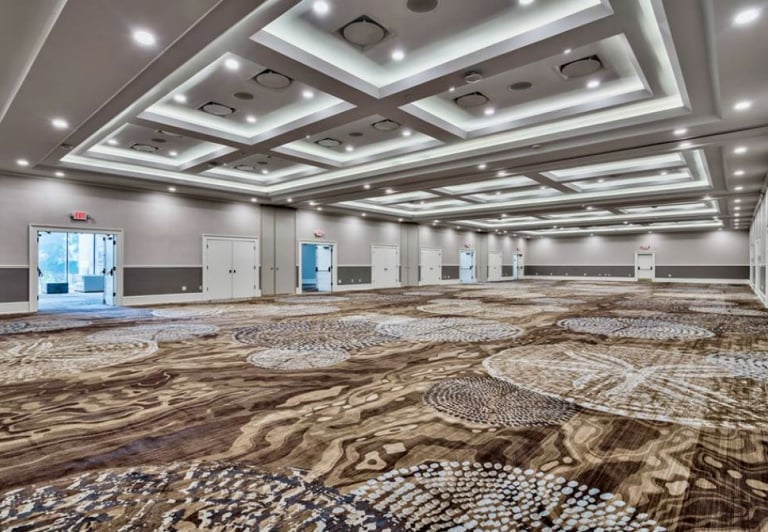 Linkside Ballroom
Dimensions
Up to 120' x 48'
Square Feet
1,344 to 5,760
This open, elegant space can host hundreds of guests with ease, with multiple seating areas. Linkside is a large ballroom that can accommodate over 250 guests and the ideal venue for a large wedding celebration. Adjacent to Sandestin's Bayside area and a short stroll from the Bayside Villas, the 12,600 square foot Linkside Exhibit Hall is an an excellent choice for large gatherings and dinners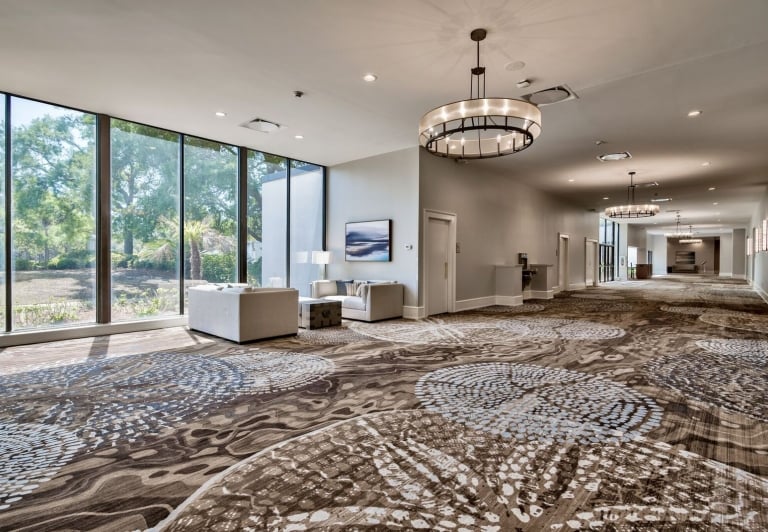 Linkside Foyer
The perfect space to welcome guests or to mix and mingle before or after your event in the lovely Linkside Ballroom.
Outdoor Venues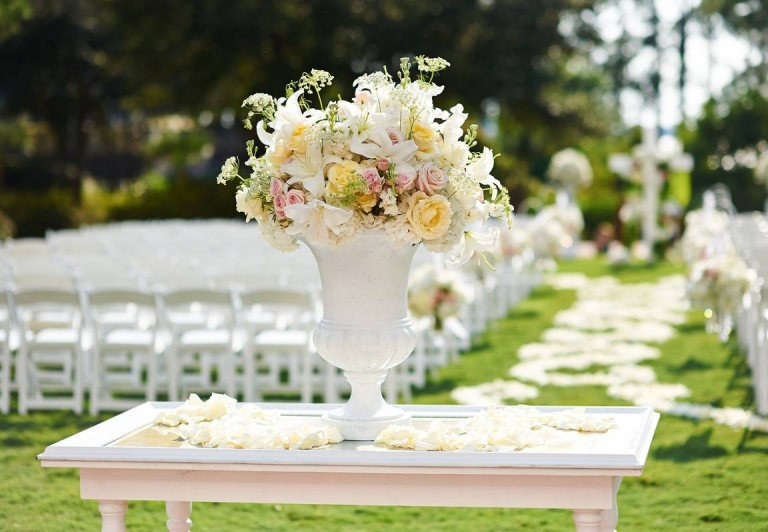 Elation Lawn
A lush green lawn nestled next to the Grand Complex pool with mature magnolia trees and elegant brick planters. Ideal for a refined ceremony or a cocktail-style welcome party.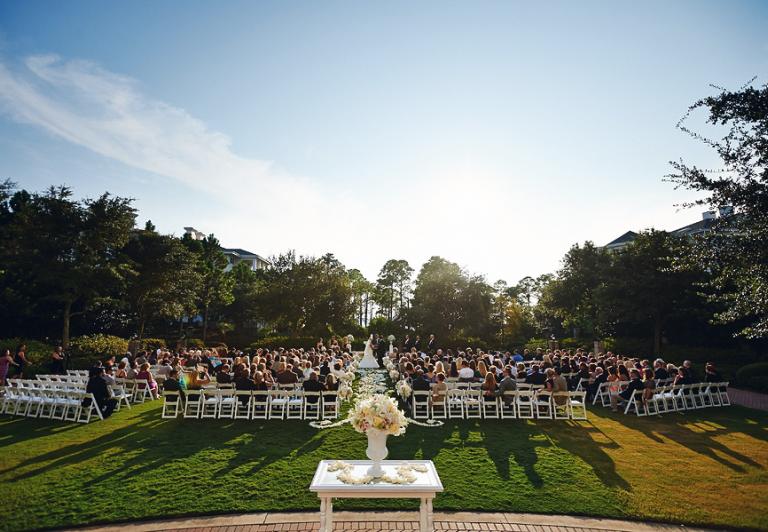 Grand Lawn (Baytowne)
A lush green lawn tucked behind the Grand Sandestin featuring beautiful brick pathways and garden backdrops. With ample room for guests, this dramatic location is perfect for ceremonies and receptions.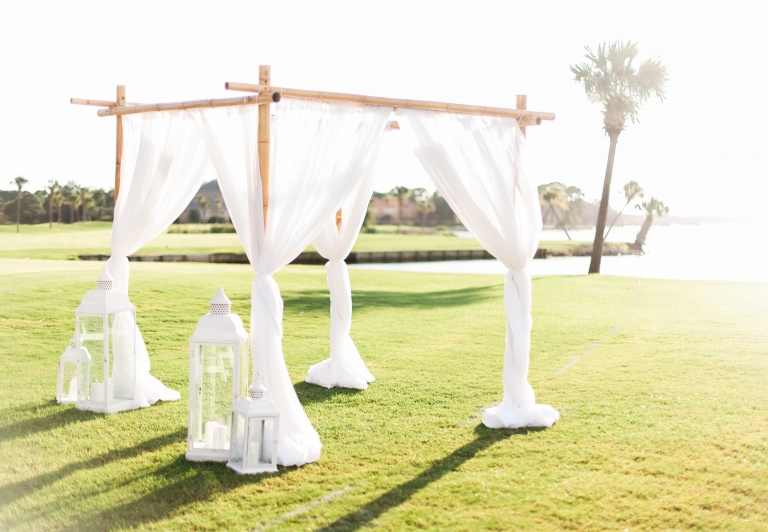 Links Lawn
Dimensions
Up to 120' x 48'
Square Feet
1,344 to 5,760
A serene location featuring a lush, green, sprawling lawn with spectacular views overlooking the bay.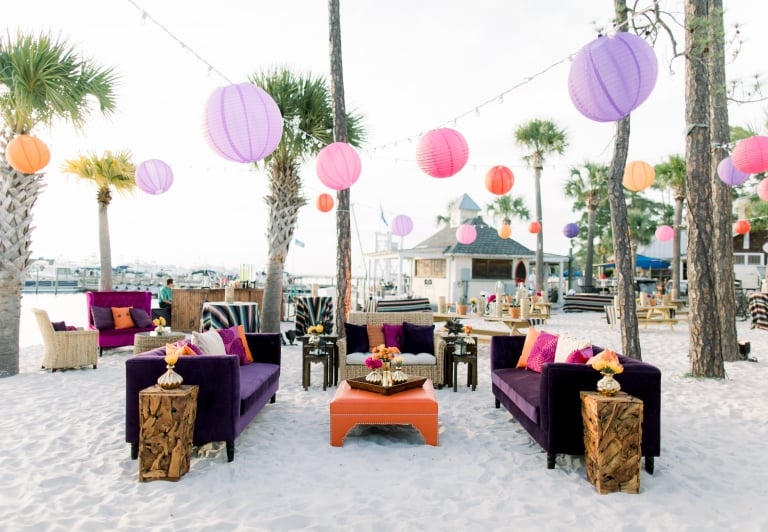 Marina Beach
A beach venue with a more intimate setting, overlooking the marina with spectacular bay views. Great for welcome parties, bonfires, or small ceremonies.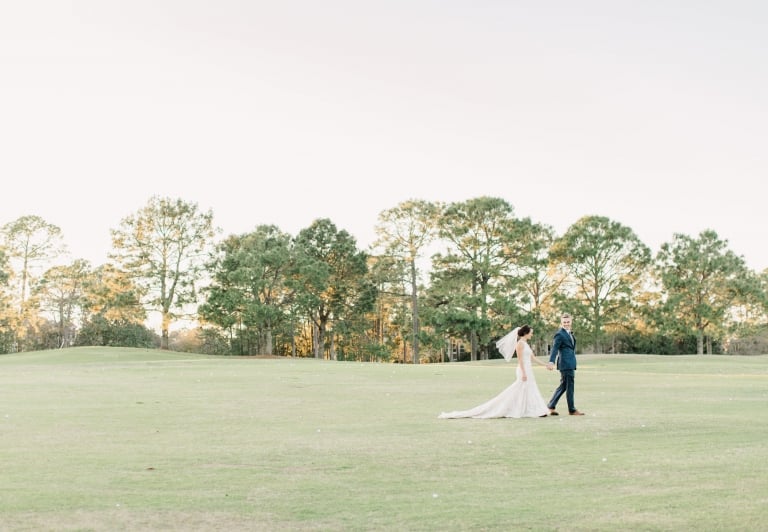 Raven Lawn
Dimensions
Up to 120' x 48'
Square Feet
1,344 to 5,760
Exquisite lawn showcasing soaring magnolia trees along a charming brook. Guests love the privacy of this beautiful backdrop.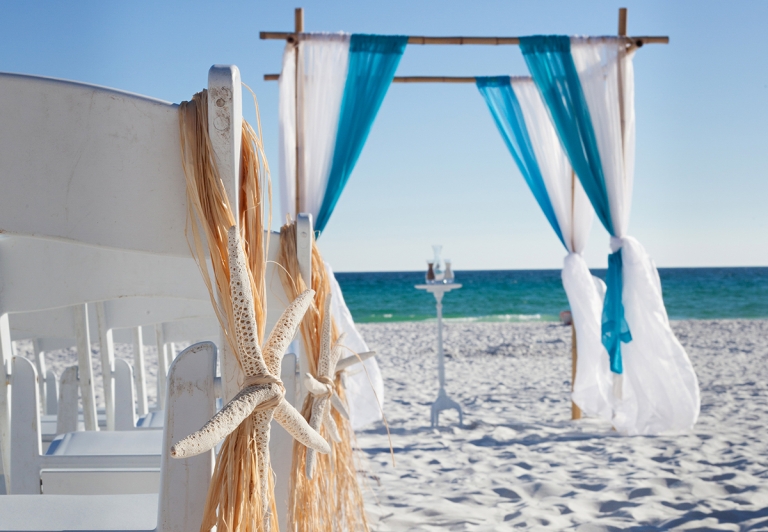 Sandestin Beach
Capacity
Varies upon request
Sugary white sand at your feet, emerald waters sparkling in the background, saying your vows with friends and family gathered around you. A wedding on Sandestin Beach will be unforgettable. We work closely with our beach service team to make sure the space is perfect for your event.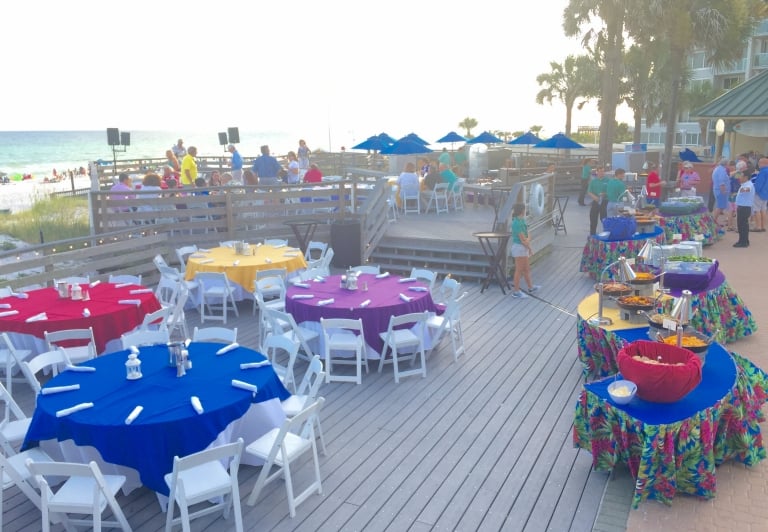 The Beach House Pool Deck
A lovely pool deck steps away from the Gulf of Mexico and the perfect setting for a more casual event. This private club has limited availability during the year but is open for late fall and winter weddings.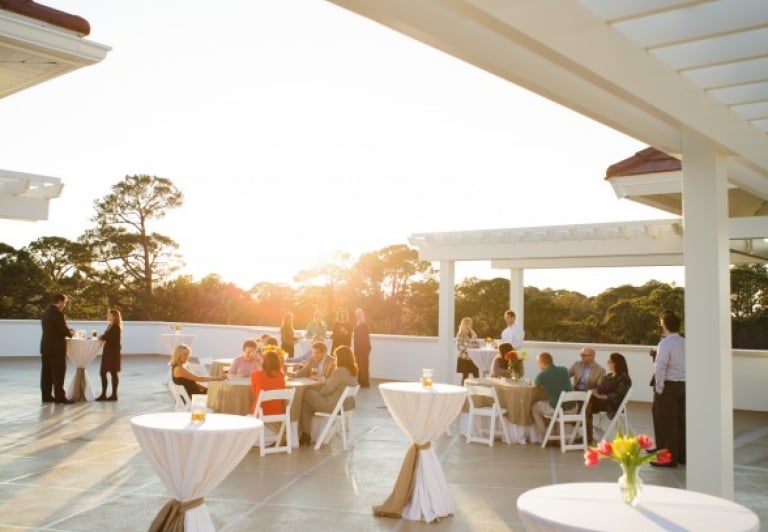 The Overlook
Trade fluorescent lights for starlight. Featuring spectacular views of Choctawhatchee Bay, one of Sandestin's newest outdoor venues, The Overlook, invites warm receptions, parties, and holiday events with its ambient, modern open-air setting located above the Sandestin Welcome Center.