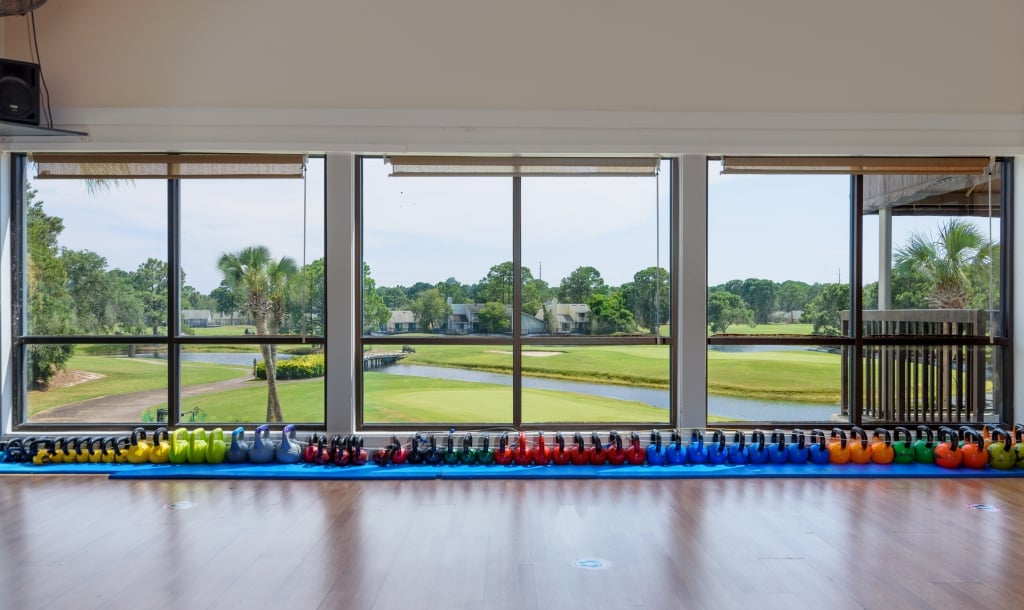 Group Fitness Classes
What moves you? Do you like to go with the flow or do you prefer to tap into your inner dancer? Torch calories with an indoor cycling class or get stronger with some strength training intervals. Sure, you can stick with your favorite class, but why not try something new?
Sandestin Classes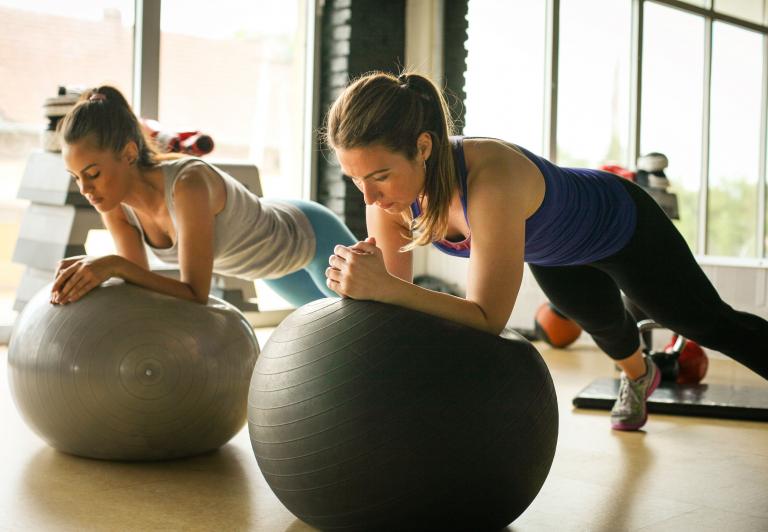 Yoga with Props
A traditional Yoga class using balls, blocks, etc.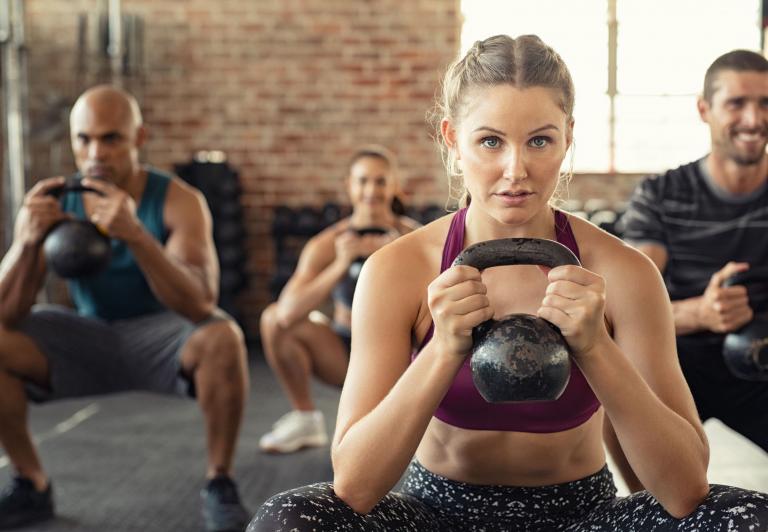 Body Shape
Strength training class using dumbbells and multi-movements.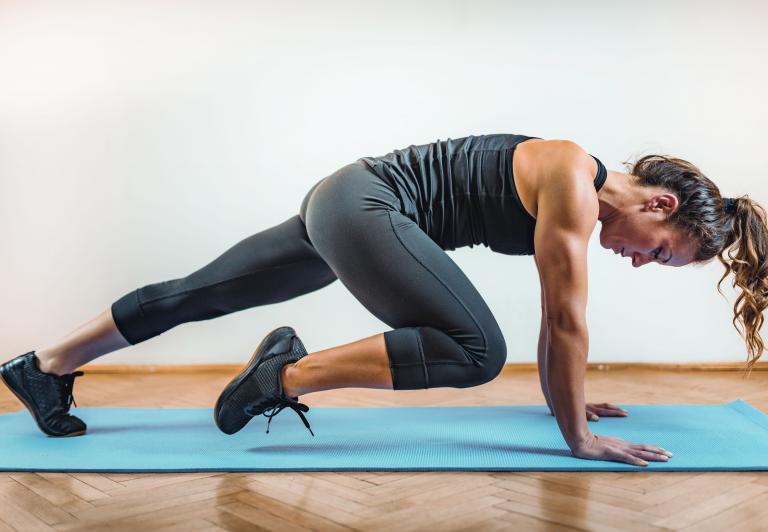 Cardio / Core
A high Intensity cardio class incorporating drills of kicks and punches.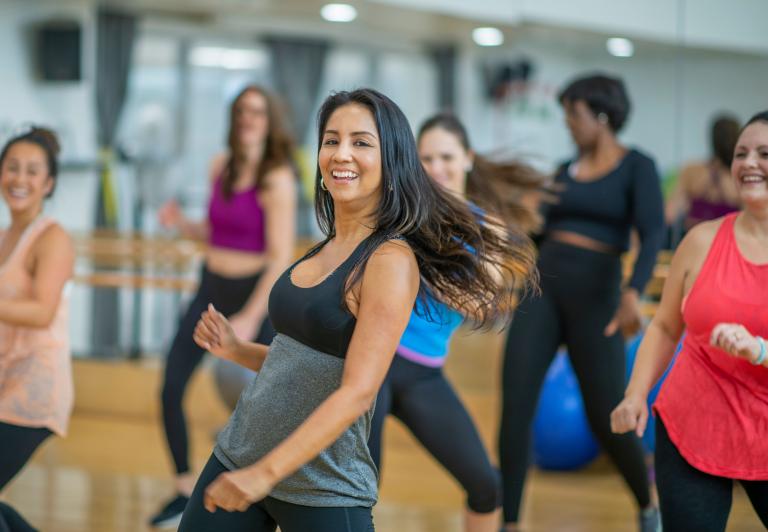 Cardio Dance
A choreographed cardio dance class. Get ready for some fun!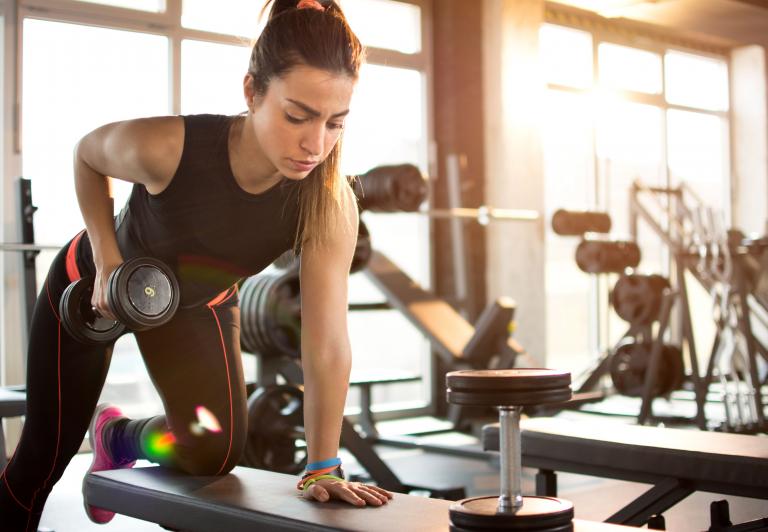 Functional Fitness
Strength class that involves exercises that equip us for life. Bending, twisting, lifting, and pulling using a variety of props to increase balance and mobility.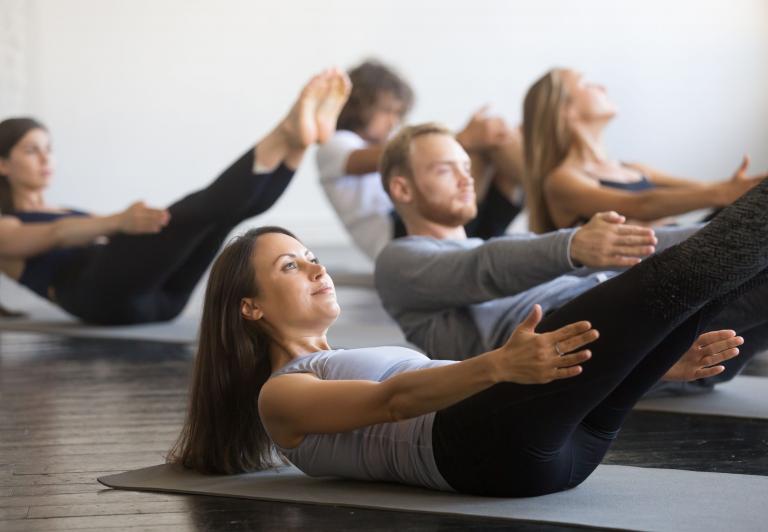 Mind Body Flow
A type of mind-body exercise using physical postures to strengthen, stretch, and improve balance.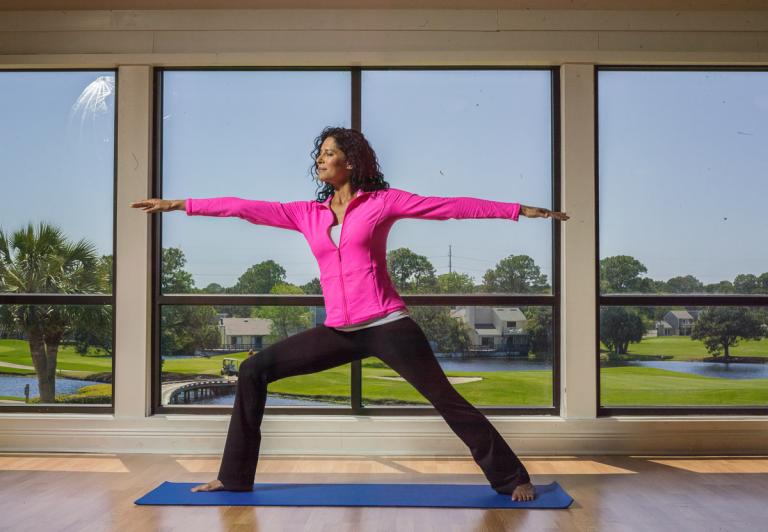 Gentle Yoga
A class designed for active older adults and beginners. This class focusses on improving posture, muscular endurance, strengthening joints, and muscles.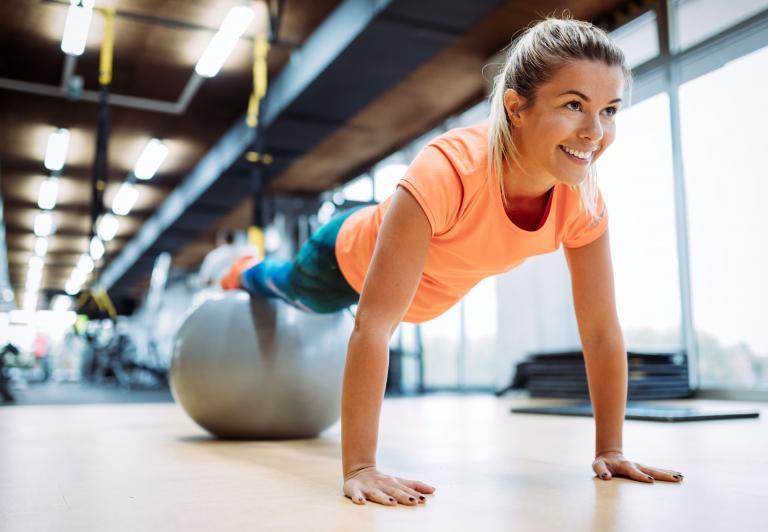 On the Ball
Strength training class using dumbbells and Stability Ball.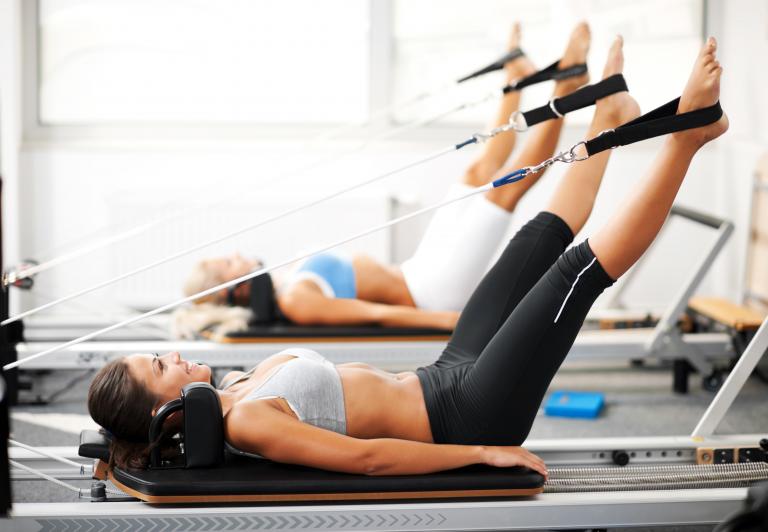 Pilates
A type of mind-body exercise which concentrates on strengthening and stretching the body with an emphasis on core strength.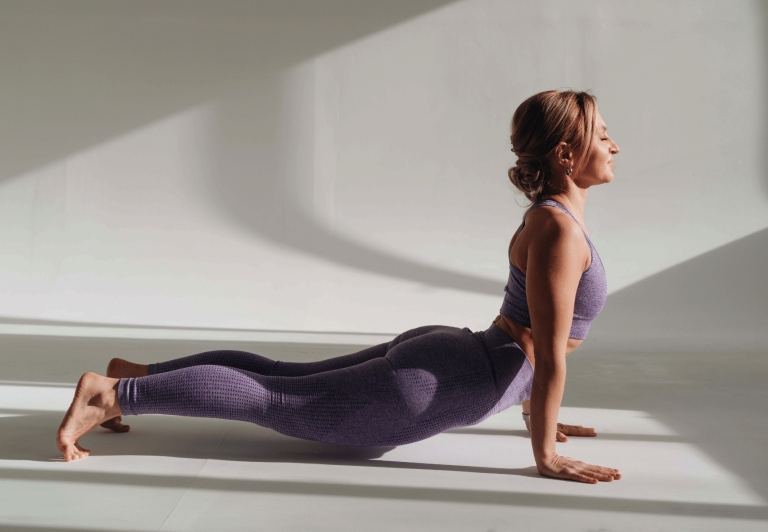 Yoga
A type of mind-body exercise using physical postures to strengthen and stretch as well as breathing techniques to relieve stress.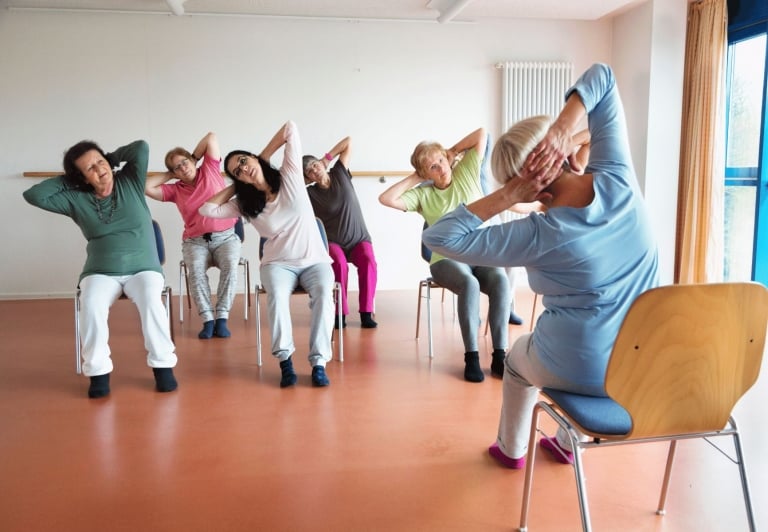 Chair Yoga
Chair Yoga is the gentlest form of Yoga practiced. Participants use the chair in a seated position as well as a standing position.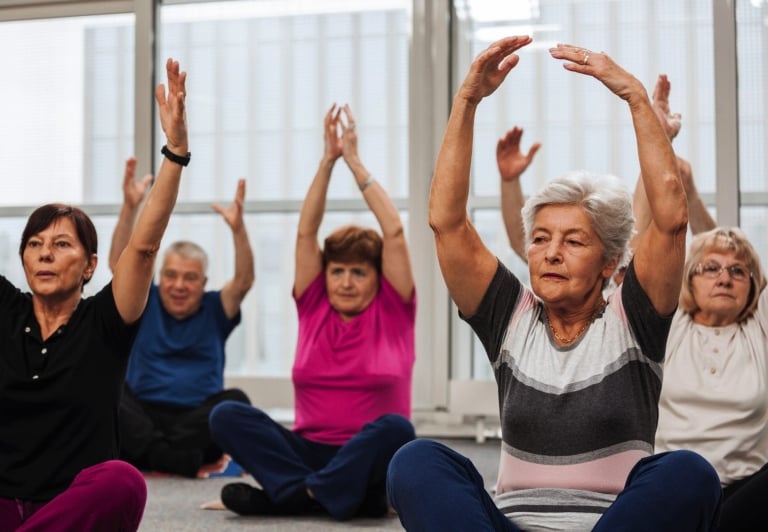 Senior Pilates
A class designed for adults 62 and over as well as beginners who want to improve their core strength, flexibility, mobility, stamina, balance, and overall body fitness.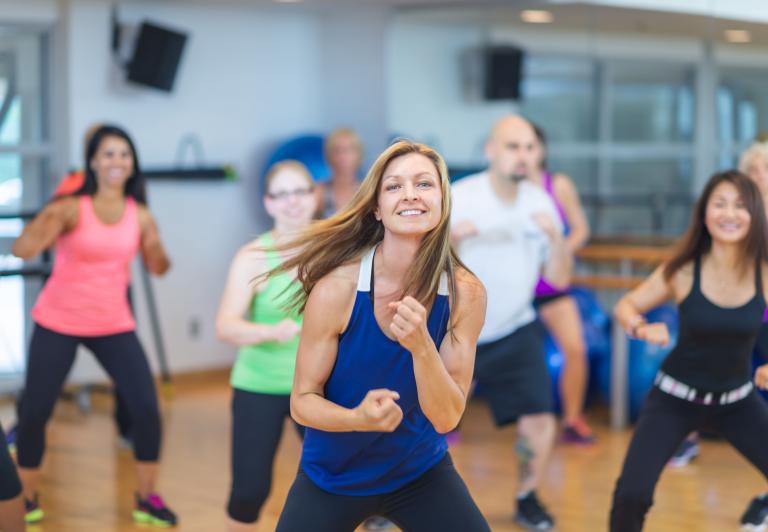 Zumba
A cardio  dance class inspired by Latin music that will keep your heart pumping.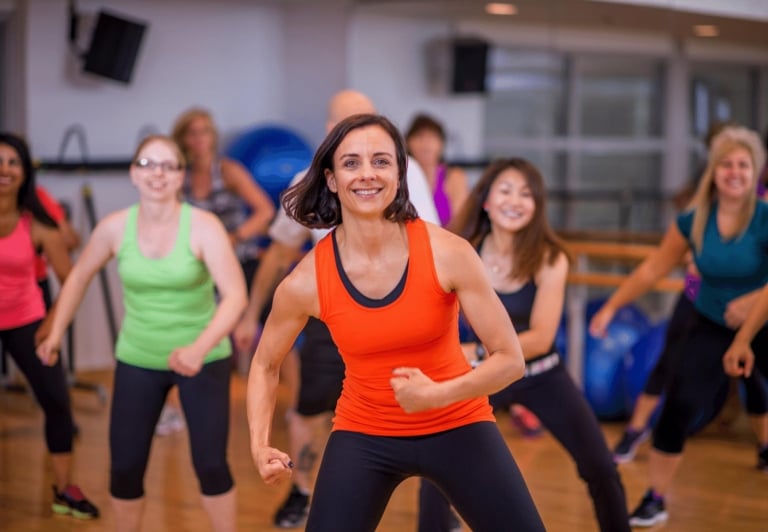 Zumba Gold
A dance aerobics class that takes Latin and international rhythms to active older adults or beginners modifying for success.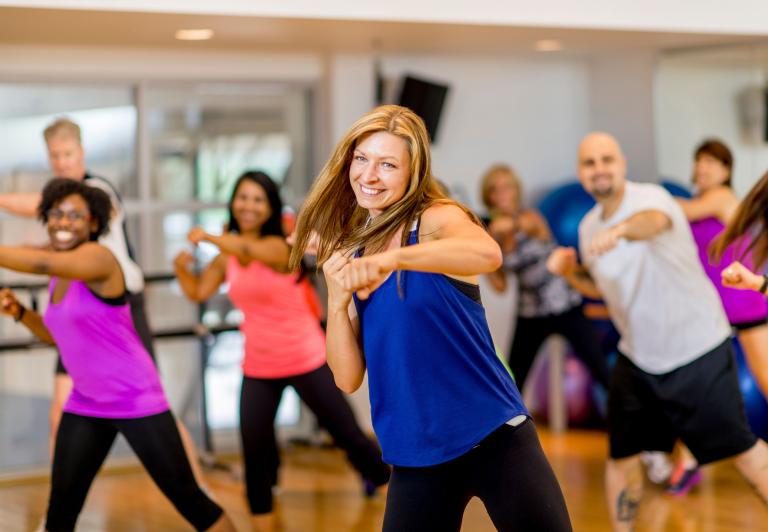 Zumba Tone
Our Zumba class incorporating strength intervals for a full body workout.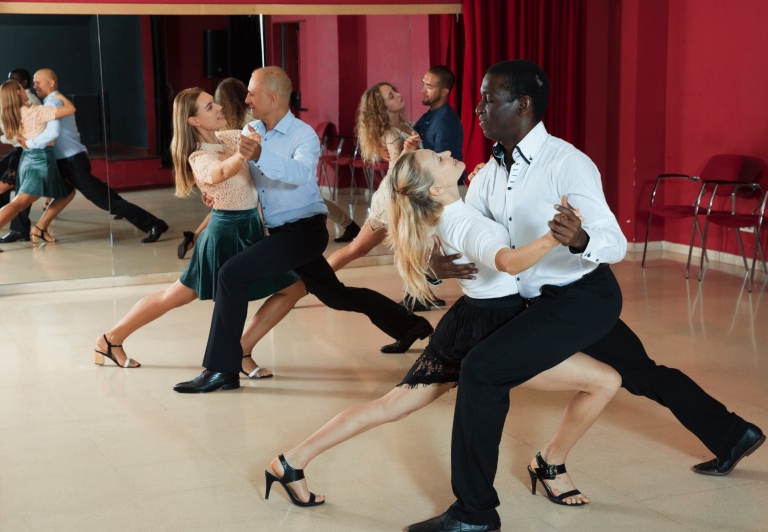 Argentine Tango
Learn the fundamentals of Argentine Tango dance.