Celebrate America's birthday at Sandestin® during our 50th Anniversary
The Fourth of July is the perfect time to celebrate America with your family at Sandestin Golf and Beach Resort®. Whether you are soaking up the sun in the peak of summertime during a relaxing beach day, having a family barbecue or enjoying the array of fun-filled experiences, you are sure to have an unforgettable Fourth of July. Check out the many ways you can celebrate the Fourth of July right here at Sandestin Golf and Beach Resort®, while also joining us in celebrating our 50th anniversary. Check out the many ways you and your family can celebrate with us: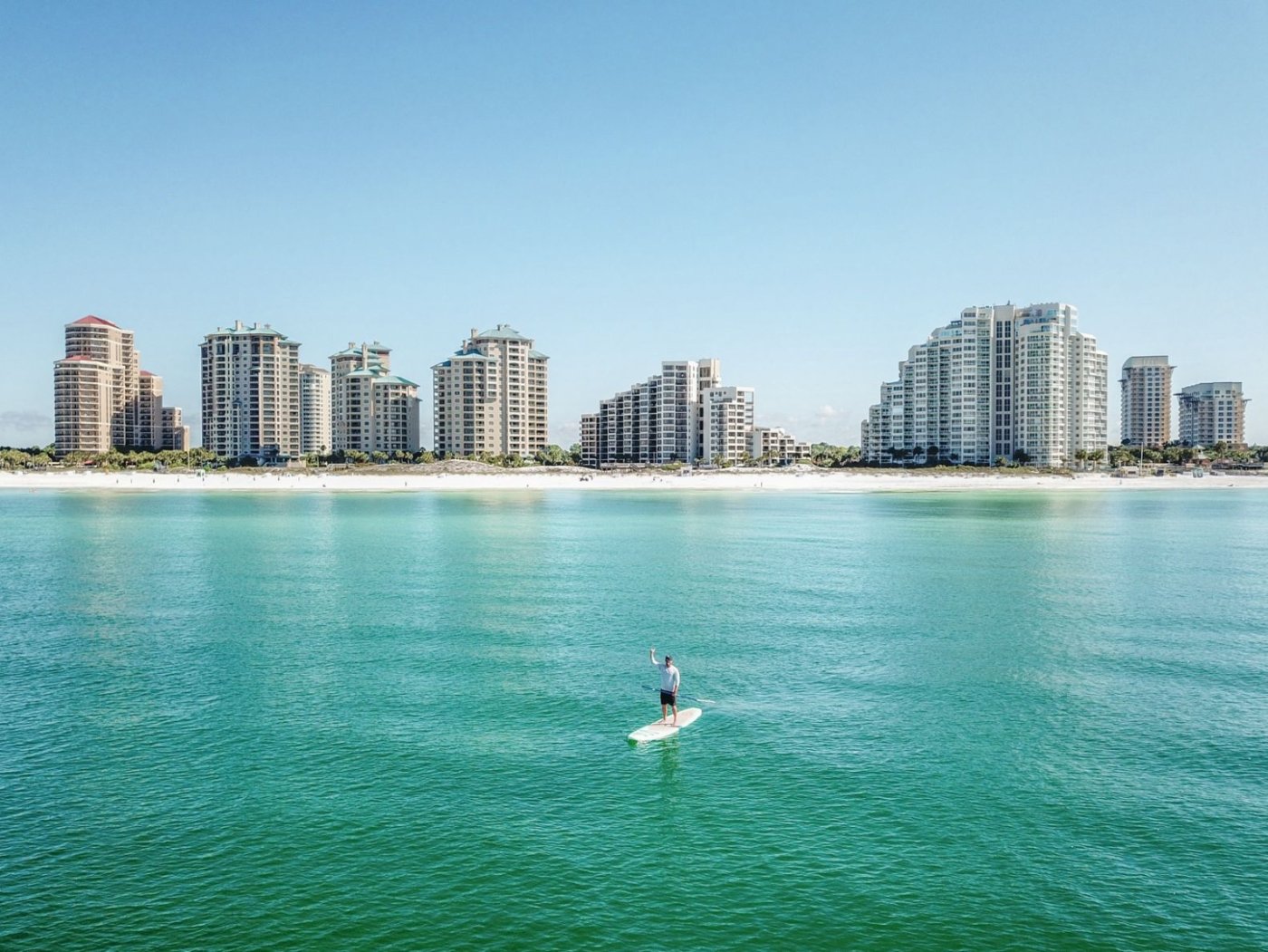 Scallywag Sunday | Sunday, July 2, 2023
This fun-filled pirate event is sure to be an unforgettable experience for the whole family. Come experience magic, music and mayhem as Captain Davy performs exciting magic shows! There are two separate performances, beginning at 7:00 PM and 8:00 PM.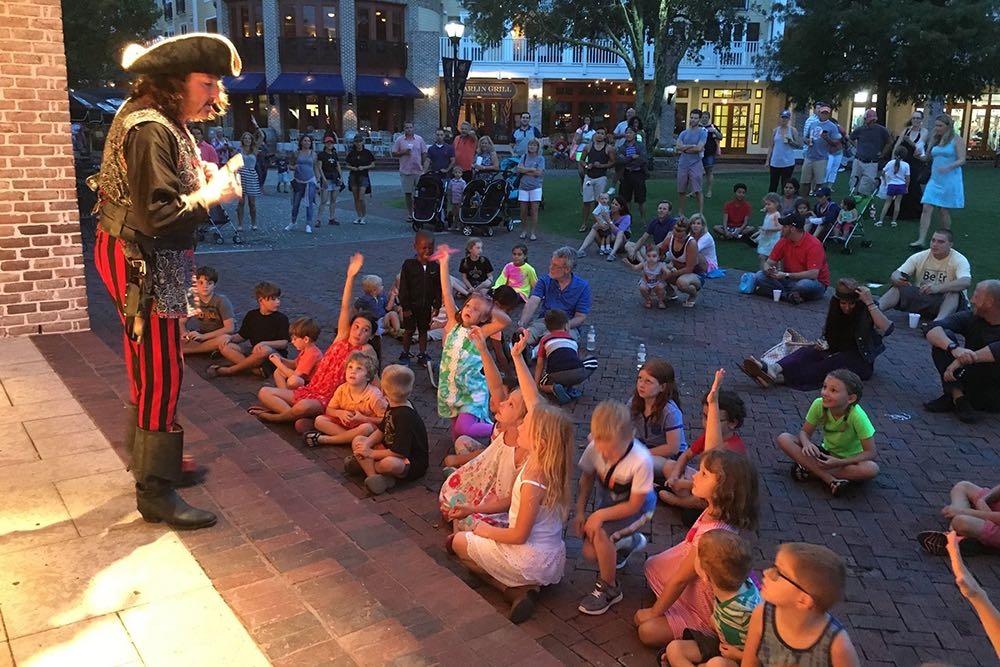 Movie Monday | Monday, July 3, 2023
If your vision of relaxation after a long day is settling down for a movie night, come experience Movie Monday on the Events Plaza Lawn. Grab a lawn chair and a bag of popcorn, and kick your feet up to watch the movie Capture The Flag.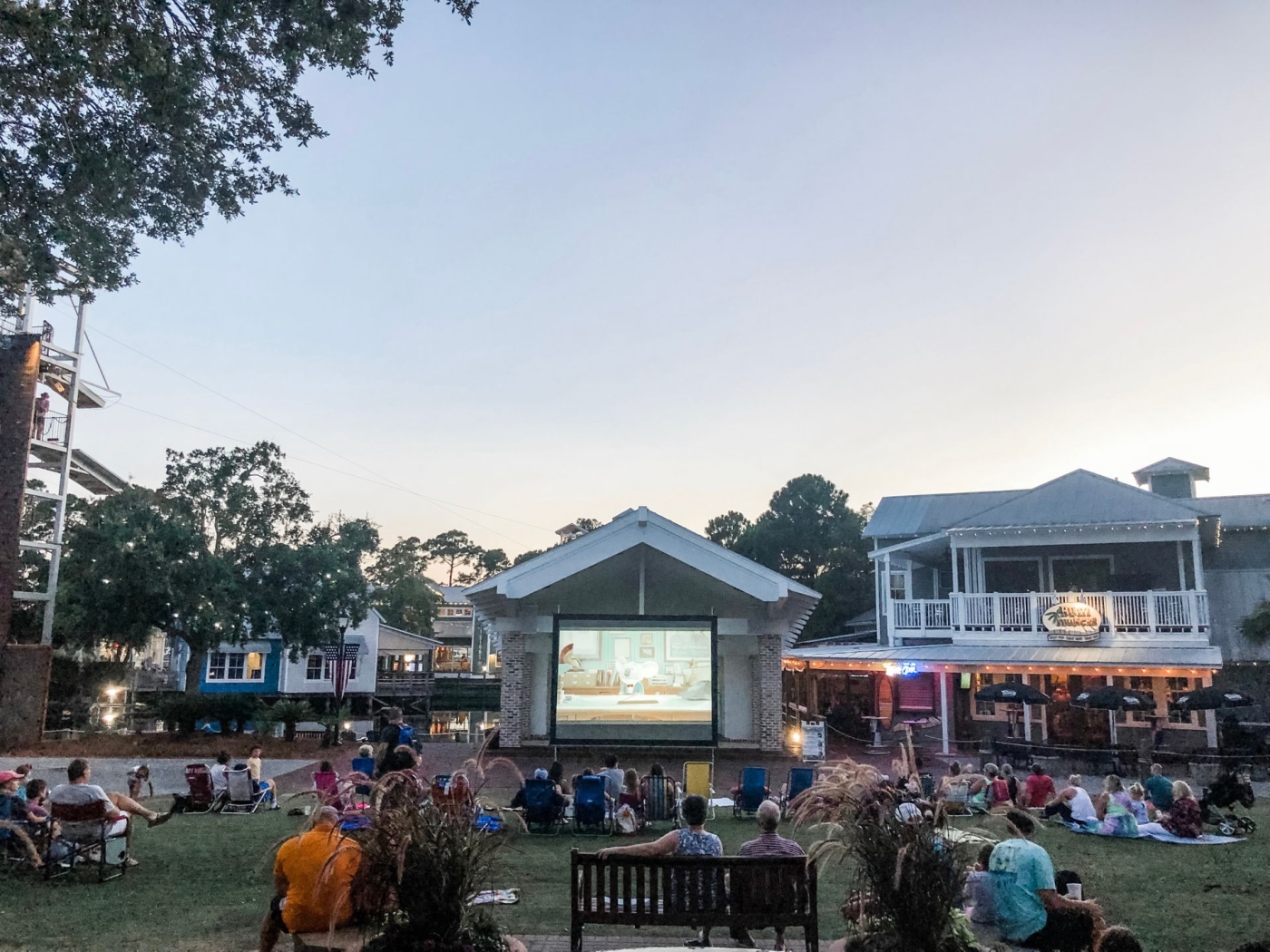 Red, White & Baytowne | Tuesday, July 4, 2023
Venture over to The Village of Baytowne Wharf for the Red, White and Baytowne celebration, featuring live music from the TRIPPP, followed by a spectacular fireworks display. This free, family-friendly event will also host plenty of childrens' activities, including crafts, face painting and balloon animals. This will be an unforgettable celebration you and your family will not want to miss!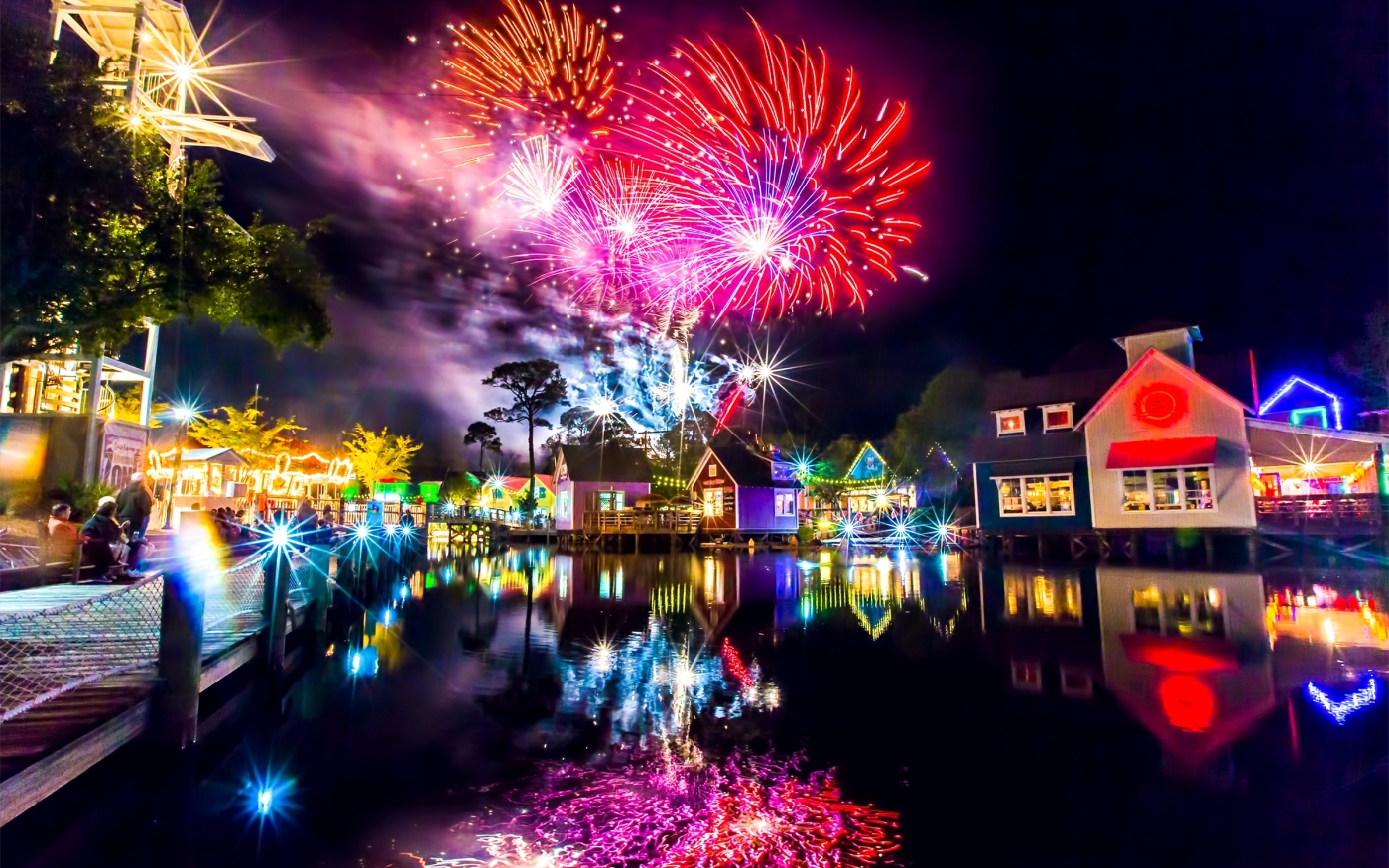 Wednesday Night Concert Series | Wednesday, July 5, 2023
If you are staying with us for the week, Wednesday night is the perfect time to relax and enjoy a free live concert performance by the local band, Horseshoe Kitty. This laid-back event takes place from 7:00 PM – 9:00 PM at the Events Plaza in The Village of Baytowne Wharf.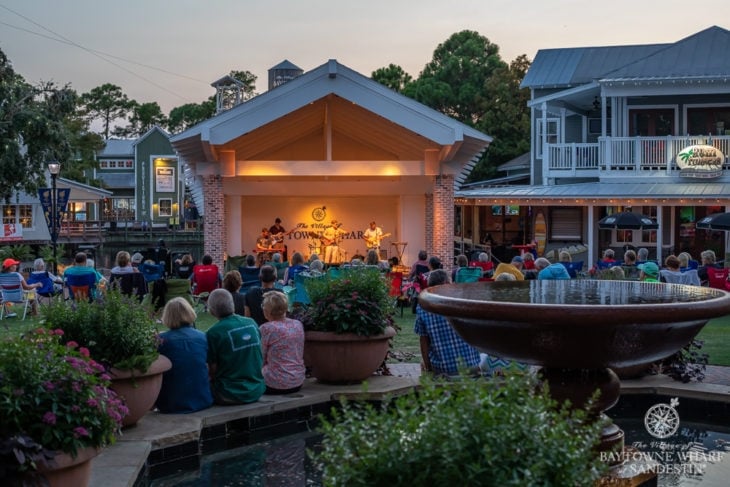 Rooftop Yoga | Saturday, July 1, 2023
Whether you are looking to continue your yoga regimen while on vacation or you simply want a way to start your morning off on a positive note, come by the Rooftop Green Space at Hotel Effie for a relaxing Saturday morning yoga experience. Beginning at 7:30 AM, this inspiring class is sure to allow you to truly unwind during your Fourth of July vacation.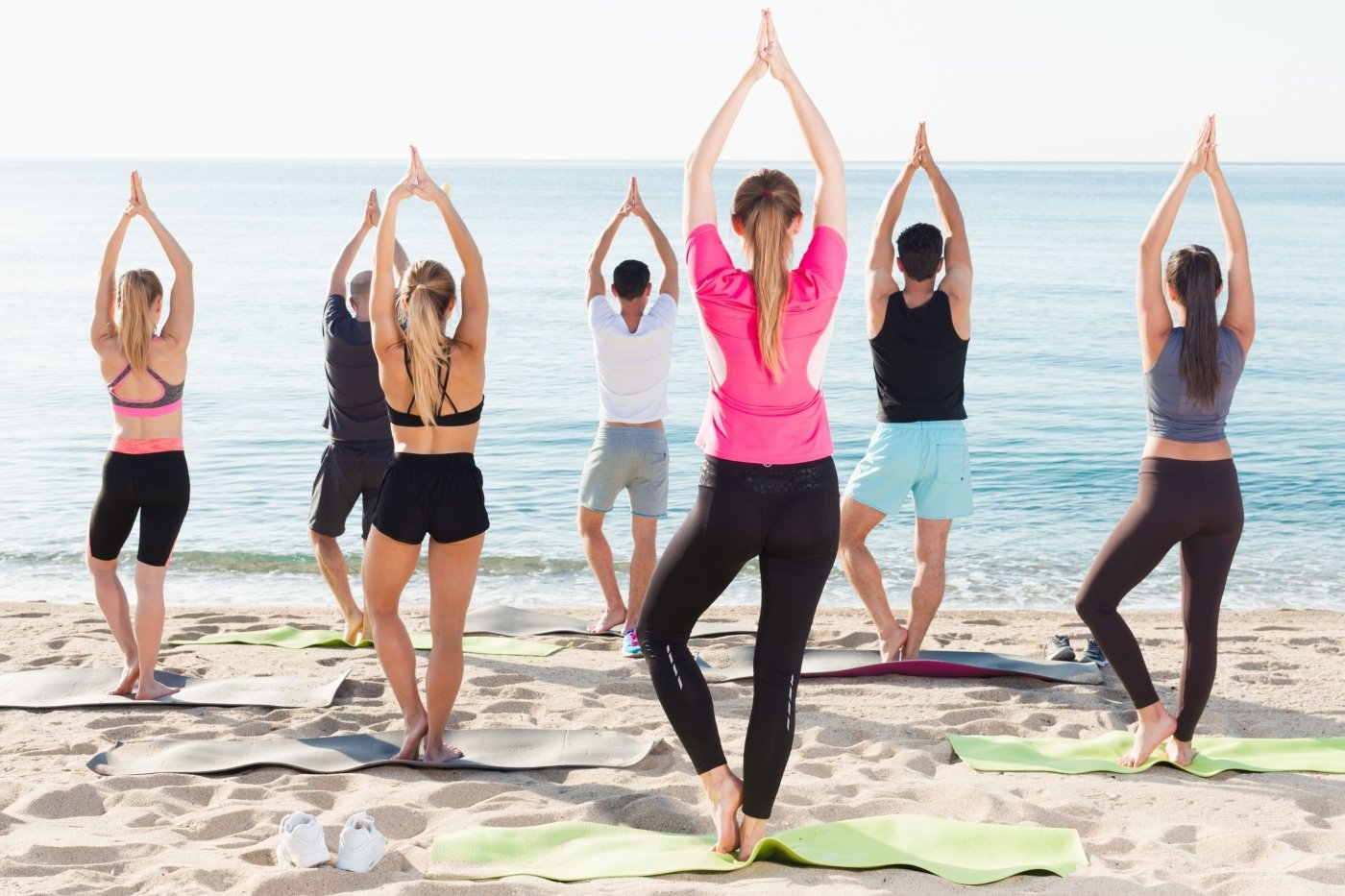 Live Music Series
Looking for the perfect date night? Plan your Saturday night out by enjoying live music performed by local artists while you sip on fresh cocktails. Beginning at 7:00 PM, this will be a relaxing yet entertaining way to socialize and listen to live music in a casual atmosphere.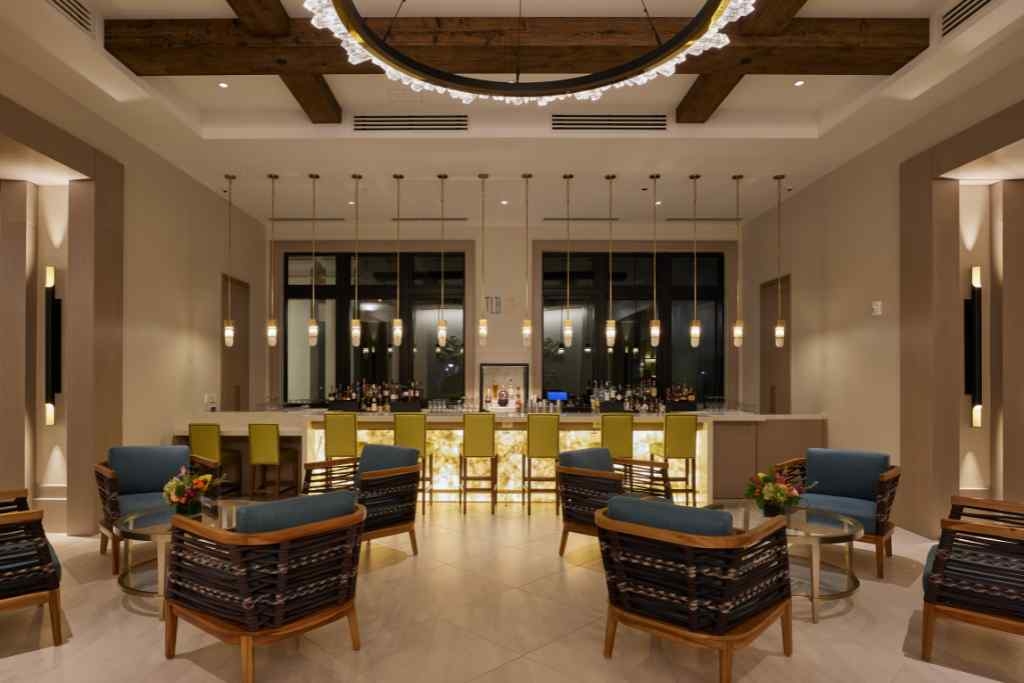 Hotel Effie's Fourth of July | Tuesday, July 4, 2023
Celebrate the Fourth of July in style, with an array of activities to ensure your family has a fun-filled day. Enjoy a live performance from Jared Herzog from The Voice, and his band, at the rooftop lounge from 6 pm-9pm. Before the performance, there will be exciting giveaways every hour from 2 pm-6 pm, and a champagne toast at 6 pm to kick off the live performance. Enjoy the Fourth of July drink specials for $12. This exciting event is open to all guests of Hotel Effie. If you are not staying at Hotel Effie, you can still join in on the fun when you rent a pool cabana!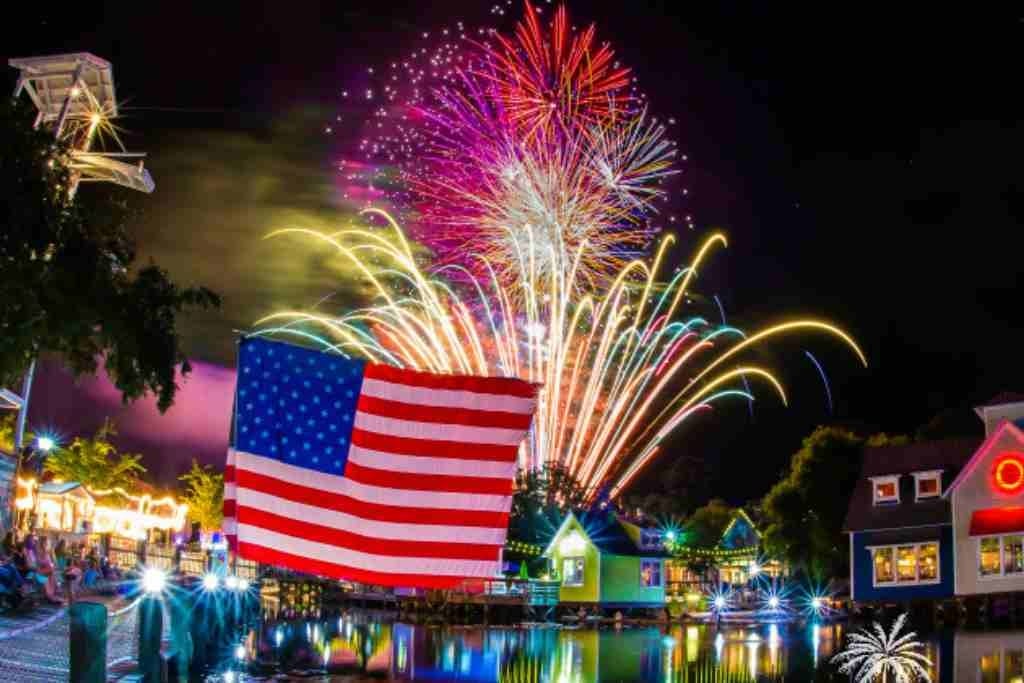 We are celebrating our 50th anniversary all year long, and we invite you to celebrate with us! Capture your Fourth of July weekend perfectly with our photobooth pop up, located in the Sandestin Welcome center. Share these photos on social media using #Sandestin50 for a chance to win a 2-night stay at the resort.
Sport one of our refillable cups during your Fourth of July festivities, available for purchase for $25 at participating retailers. You will receive complimentary refills on all nonalcoholic beverages throughout 2023. If beer is your go-to beverage of choice, be sure to check out our specialty lager and ale beers.