Our Family Trip to Sandestin® on the Emerald Coast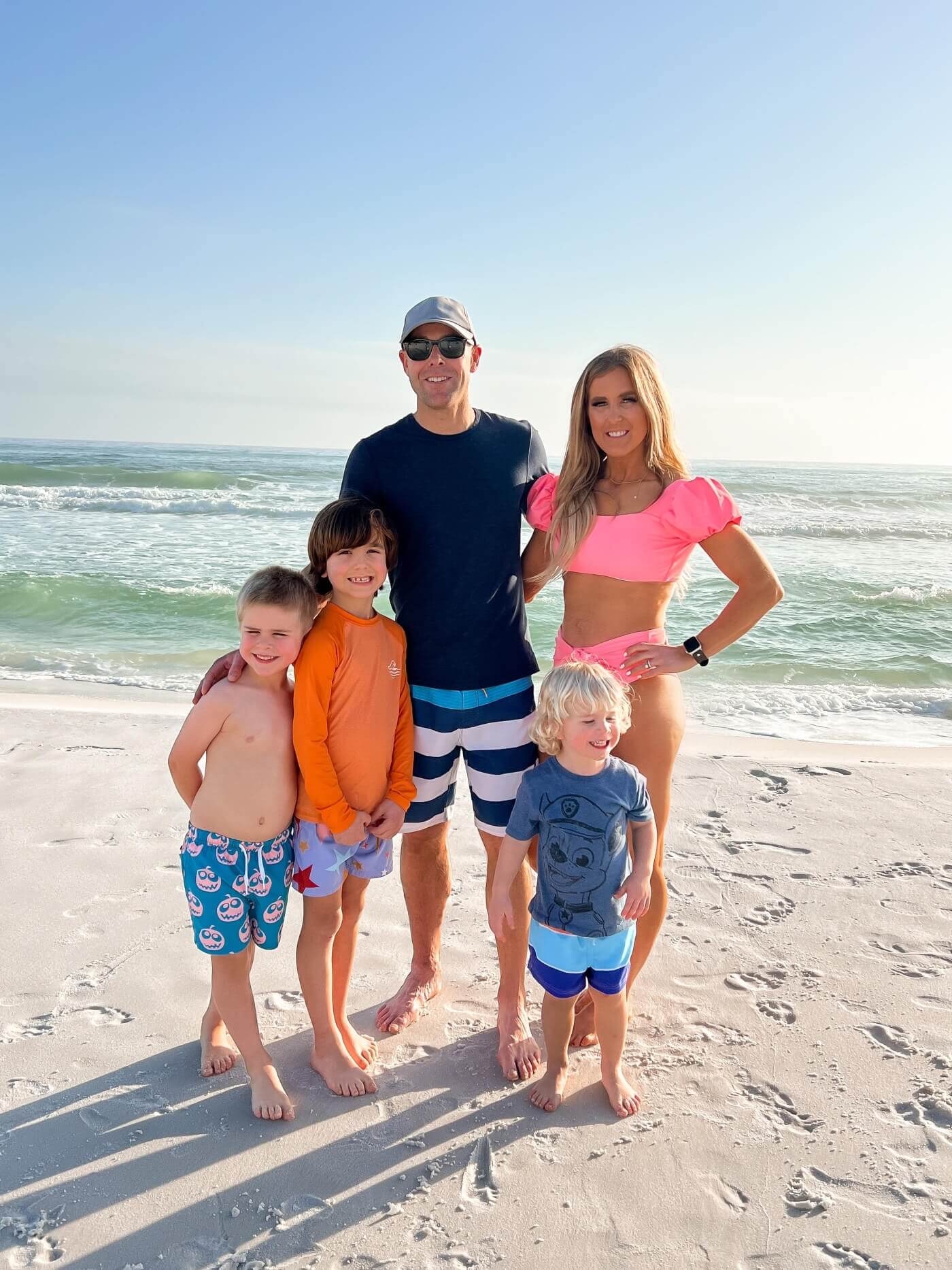 Experience Sandestin®: 

Our Family Trip to the Emerald Coast at Sandestin Golf & Beach Resort
Sunny days. White sand. Clear Water.
Miramar Beach, Florida.
Living in upstate NY can mean long, cold winters- IYKYK! Usually, by the time February rolls around, we are all incredibly anxious to get out of the snow for a quick getaway down south. The Emerald Coast in Florida is a place we loved visiting this past summer. The small-town vibe, family-friendly feel, and gorgeous beaches had us hooked. We had heard great things about Sandestin® Golf & Beach Resort, so we decided to head there for our family vacation at the end of February and we had such an amazing time!
There were so many things we loved about Sandestin® Golf & Beach Resort… where do I even begin?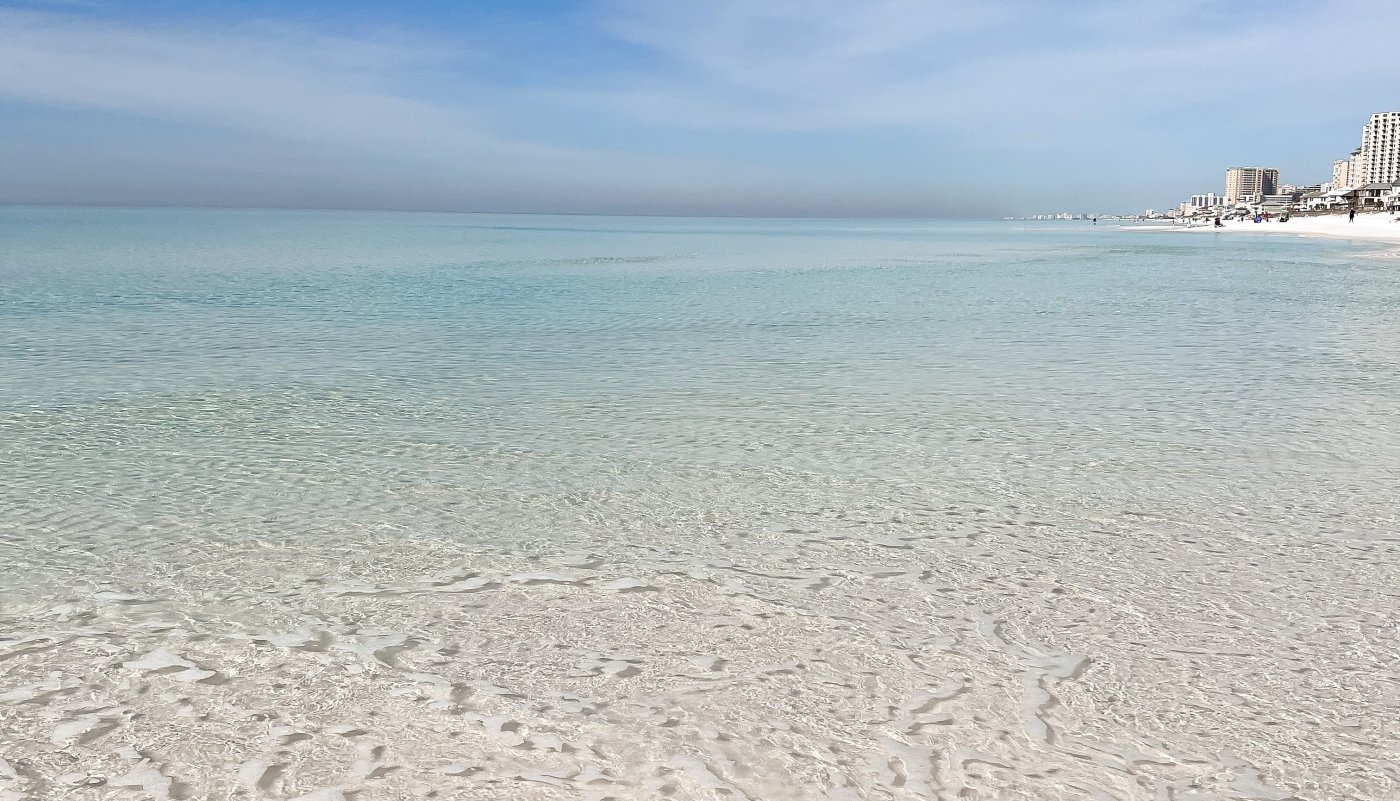 Location:
Sandestin® is located in South Walton County in Florida's Northwest Panhandle. It is a 24,000-acre development located in Miramar Beach between Pensacola & Panama City Beach. Because we live in New York, we flew into Destin/Ft. Walton Airport and it was about a 40-minute ride to Sandestin. Other airports nearby are ECP or Pensacola.
Almost my whole life when I've gone to Florida, I've visited Orlando and the Eastern Coast of Florida. I do feel like the panhandle is a little undiscovered to Northeastern US, which is actually great. This means that our school breaks don't always line up and we miss the "peak" times. It's definitely a hot spot among southern travelers and I don't blame them!
Also, as a side note, this area of Florida is actually in the central time zone!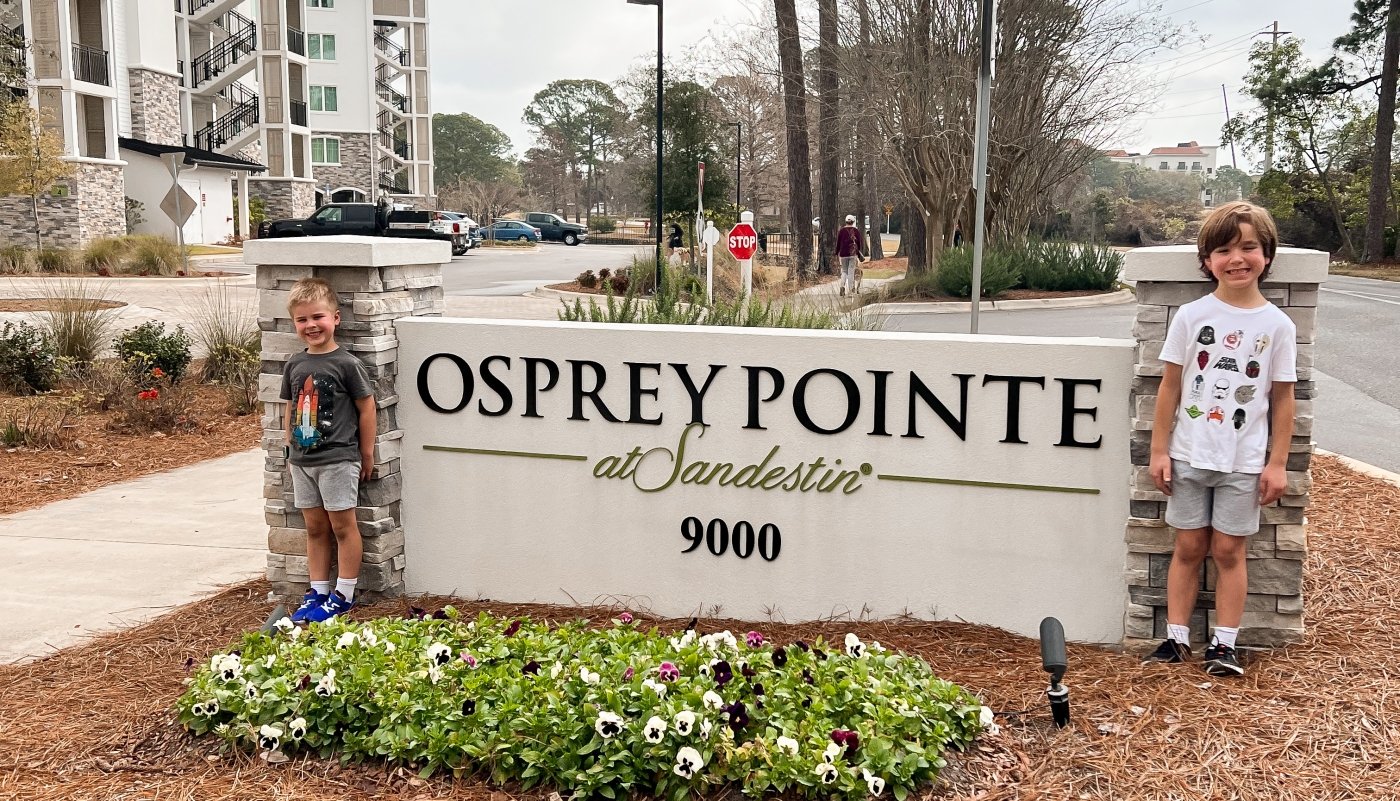 Where to stay at Sandestin Golf & Beach Resort:
We stayed at the brand new Osprey Pointe 3 bedroom condo which was amazing! The modern furnishings, spacious layout, and relaxing balconies were just what we needed as a family of 5. The gourmet kitchen was a dream and super convenient having 3 hungry littles. We eat every meal outside on the balcony as a family.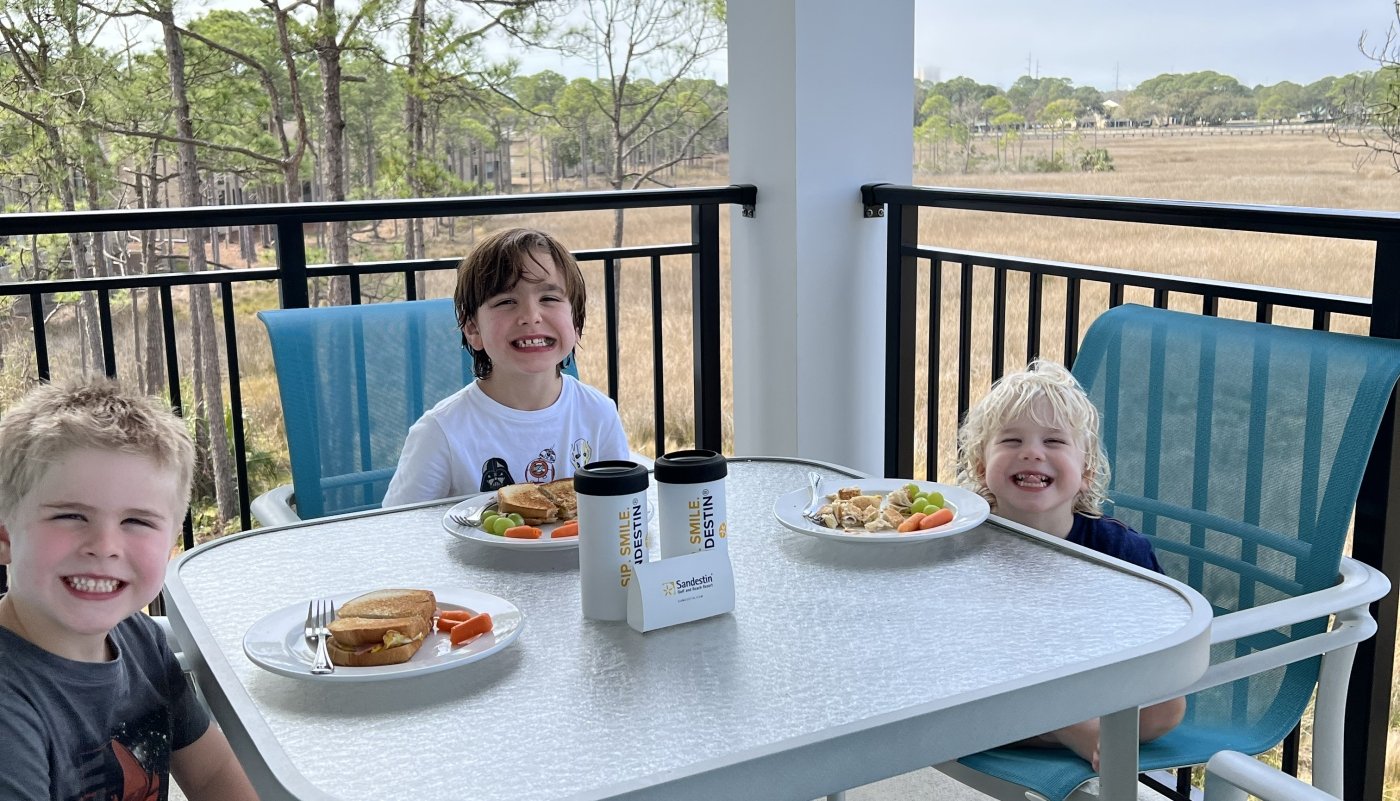 The pool at Osprey Pointe was not only a hit with the kids but also for my husband and I to relax while the kids play. Less than a 2-minute walk from our rooms, the heated pool had a waterfall, a wading area, and a hot tub.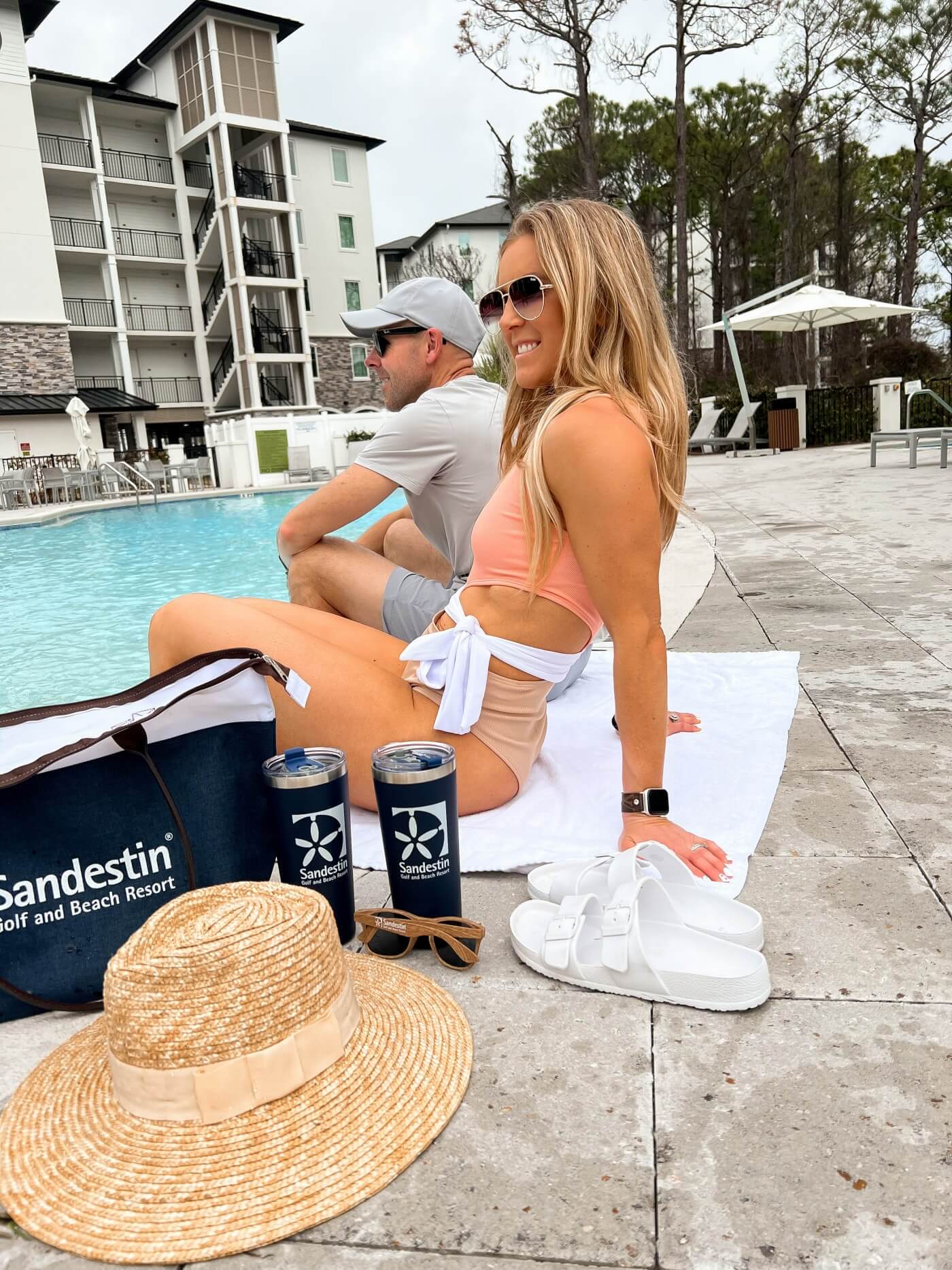 Osprey Pointe was centrally located to all the amenities that Sandestin offers which was amazing for us with 3 small children. We were able to bike or walk everywhere including the beach, pool, Baytowne Wharf (more on that later), and the Fitness center.
I highly recommend Osprey Pointe, but know there are tons of different accommodation options at Sandestin. You can check them out here!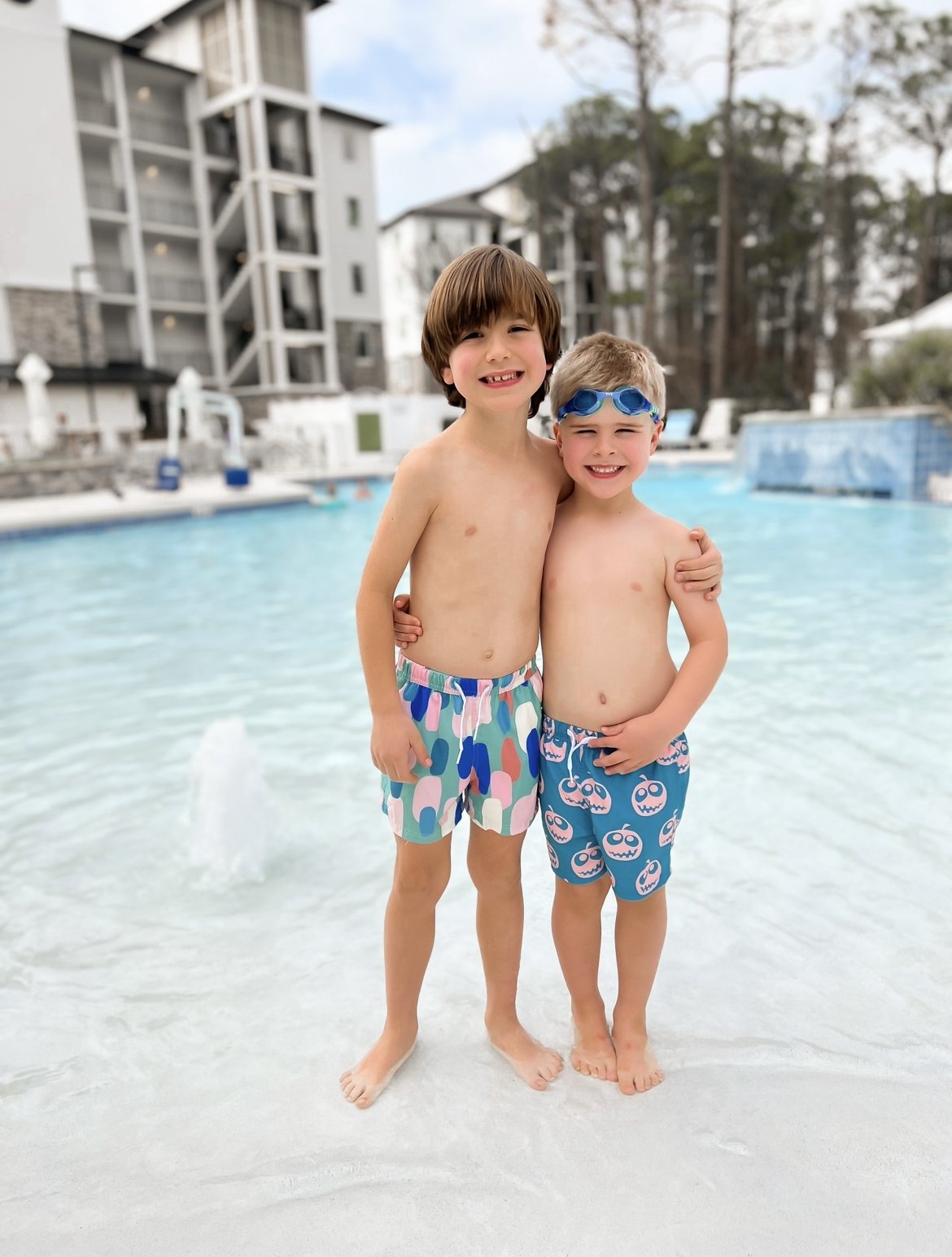 What to do at Sandestin®
The biggest takeaway for me after staying at Sandestin® is that there is something for everyone! Whether you love to lounge on the beach (the beaches are seriously gorgeous), love to play golf, want to relax at the pool, get a workout in, play tennis, head to shops/restaurants, have little ones, and need to entertain them, or go on a bike ride, Sandestin® has it all.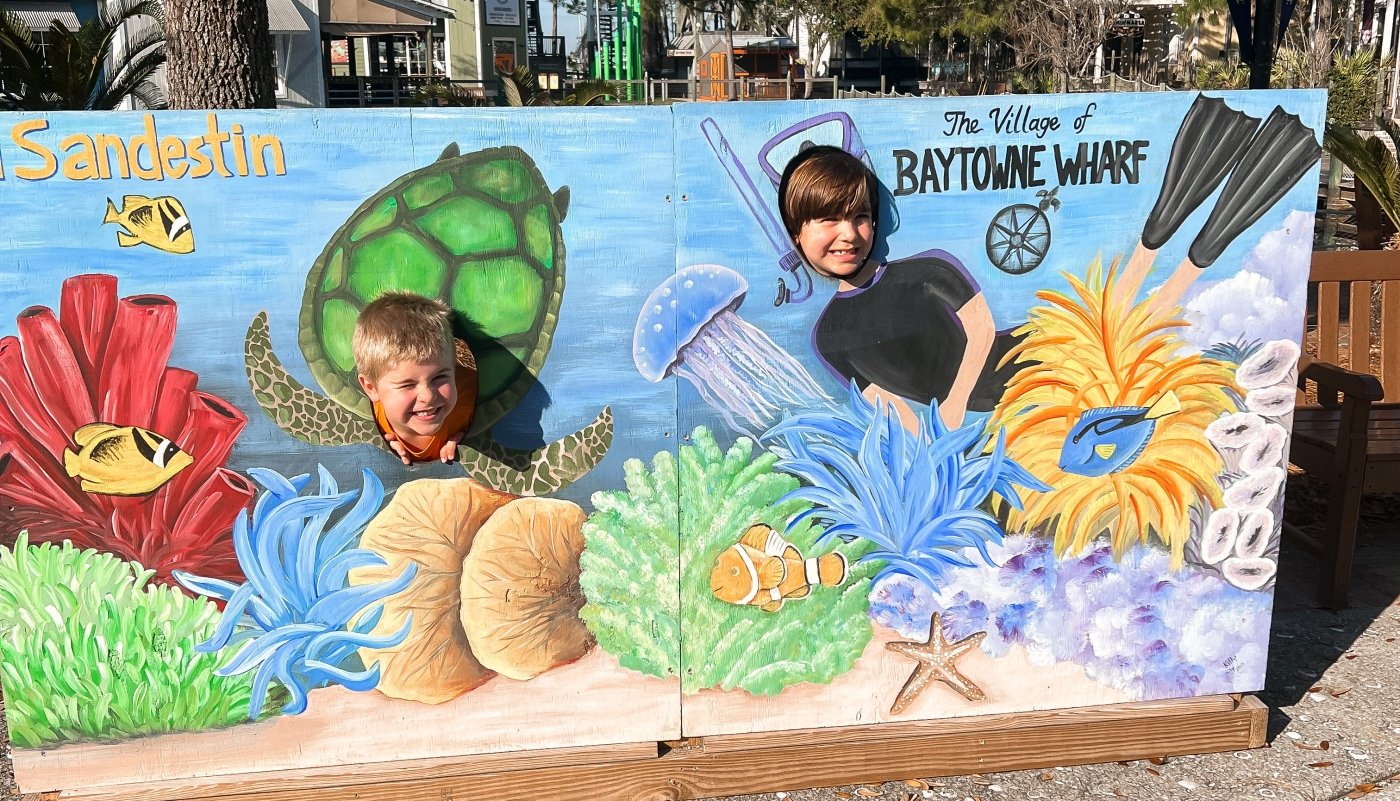 Most of what we did revolved around things we do as a family:
Beach time: We headed to the beach every day and played in the sand & swam. The water is as clear as day and sand as white as can be. I dare you to find a more gorgeous beach in America.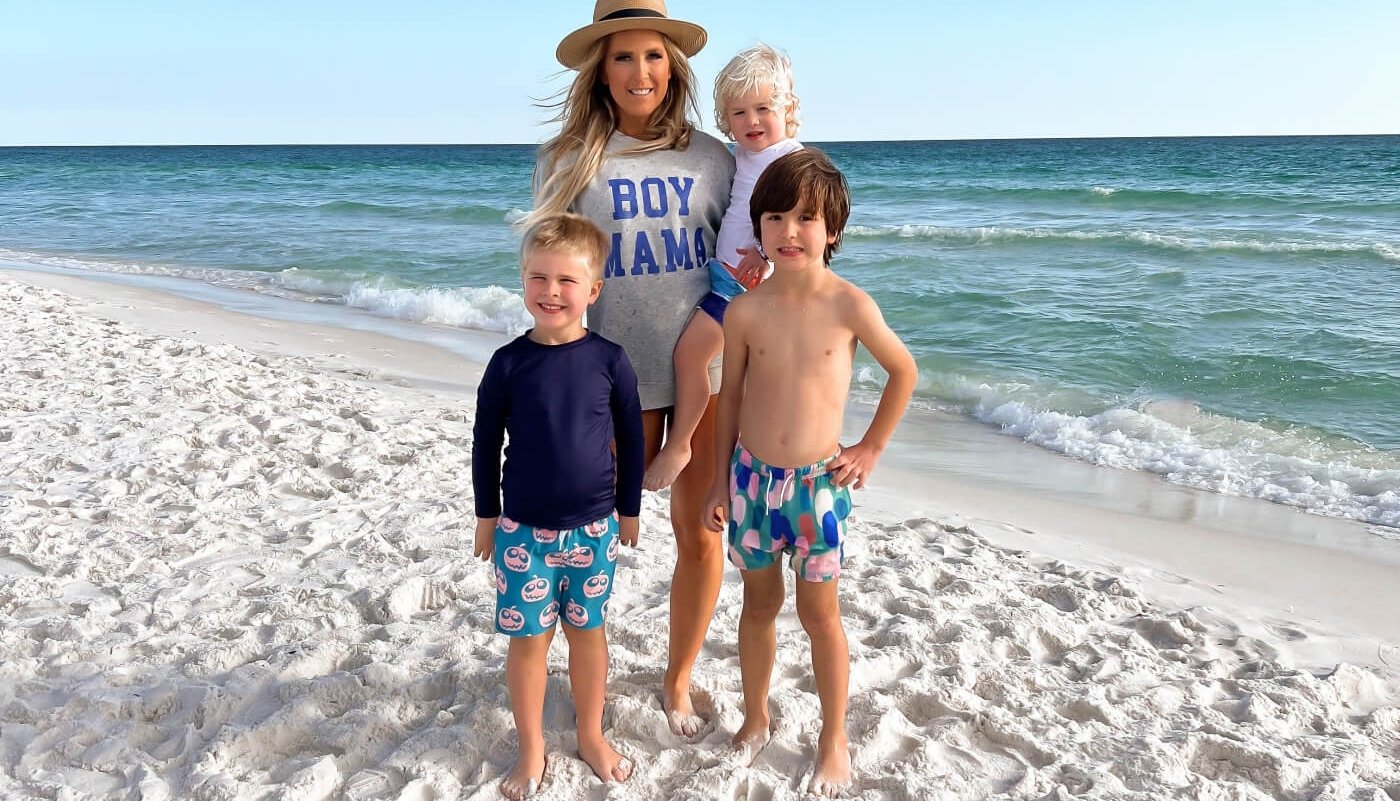 Bike Riding: Every day we rented bikes and explored the property with the kids. Our older two ride 20/24" inch bikes and our little guy was in the trailer/toddler seat. The best part was that the bikes were complimentary!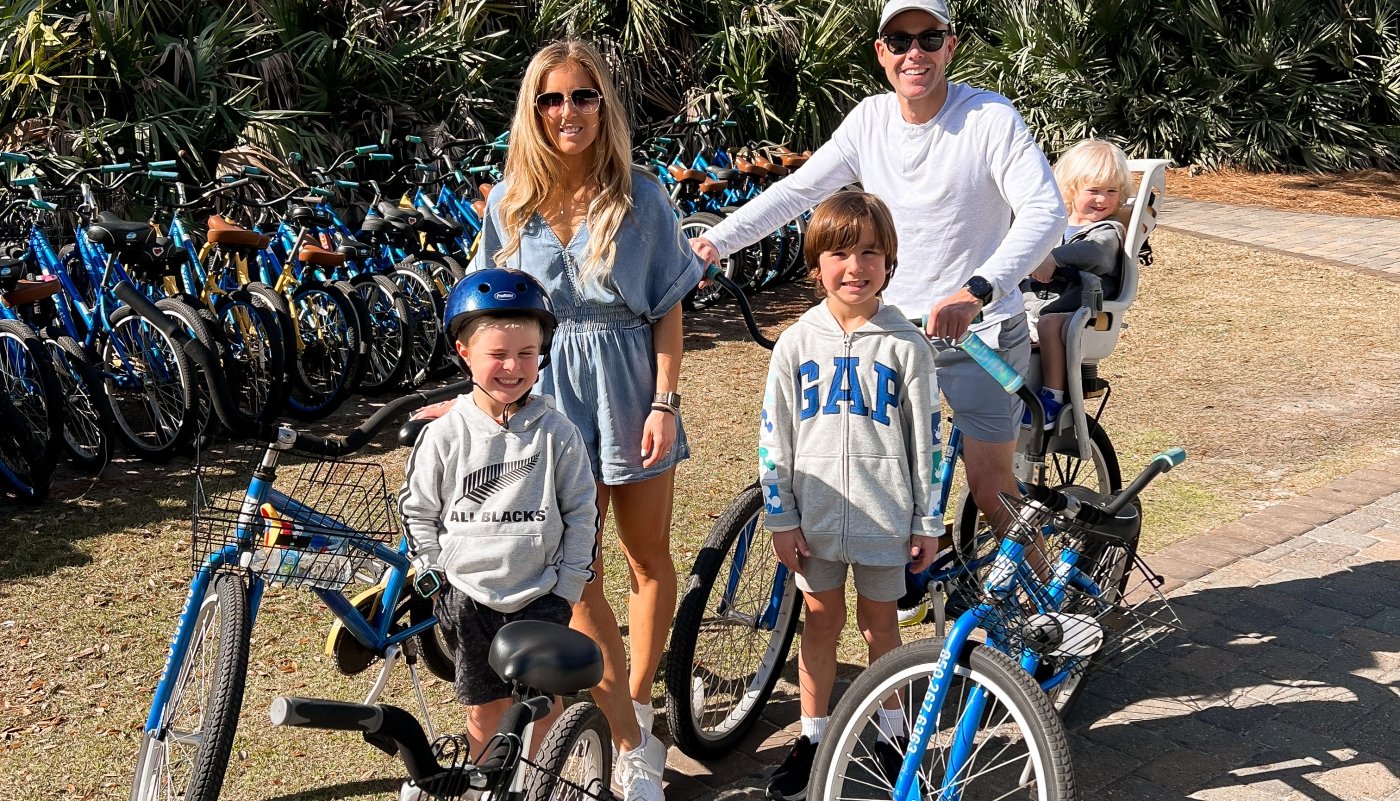 Baytowne Wharf: Baytowne Wharf was a short 12-15 minute walk from Osprey Pointe and the kids loved it! This is modeled after Bourbon Street in New Orleans & they have really fun festivals and events there, including a Mardi Gras parade while we were there! Complete with shops, restaurants, little fun activities, a playground, and an arcade, this was a hit with the kids! Other activities include giant checkers, a carousel, a Zipline, & a ropes course!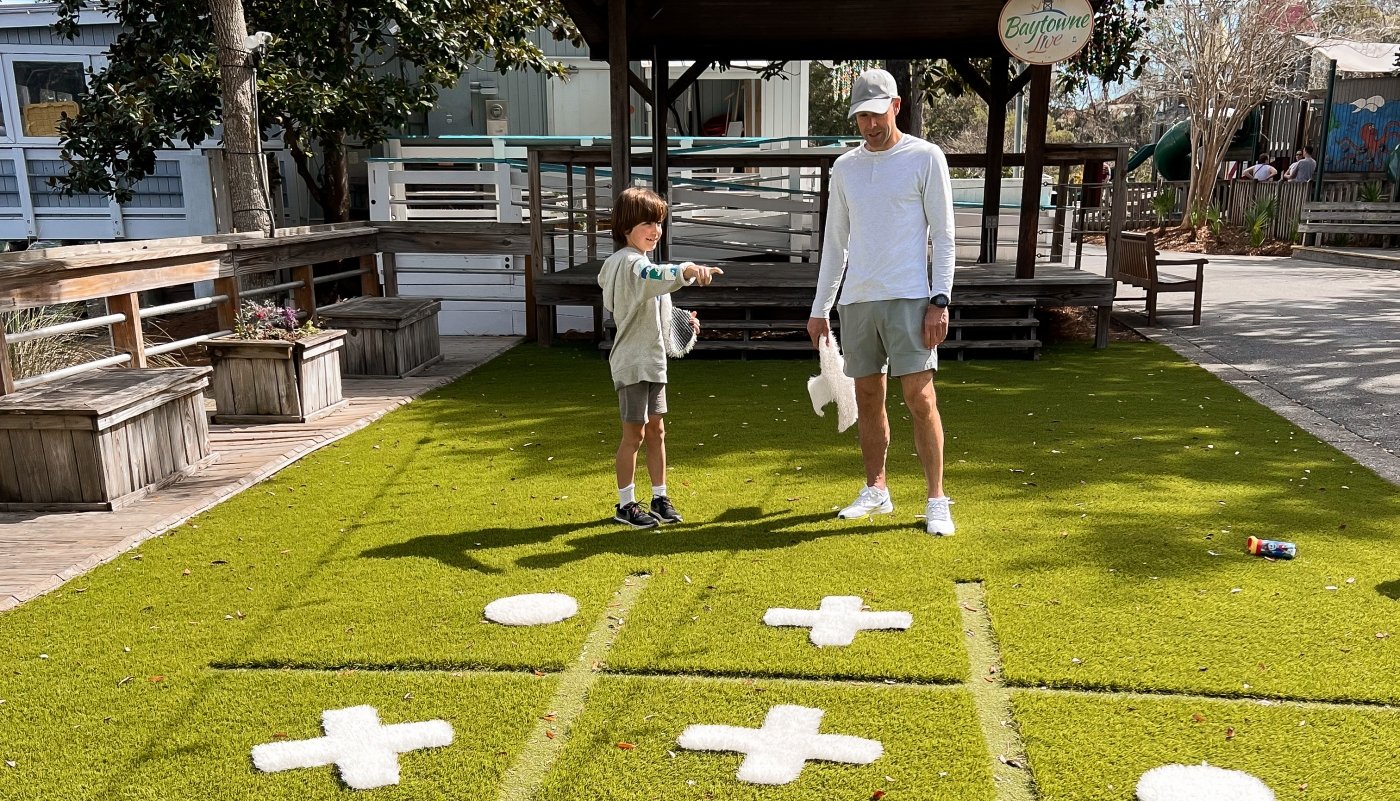 Poolside: There are over 15 pools on the Sandestin® Property so if swimming/being poolside is your thing, there are plenty of options!
Trails: We loved all of the biking and walking paths throughout the property. We even found a kids' treehouse/playground at Fort Davidson Nature Preserve. So fun for the boys!
Other fun activities to do at Sandestin® are boat & dock fishing, exploring Jolee Island, mini golf, hitting the basketball courts, and heading to the spa. (I'm saving that for next time ;) )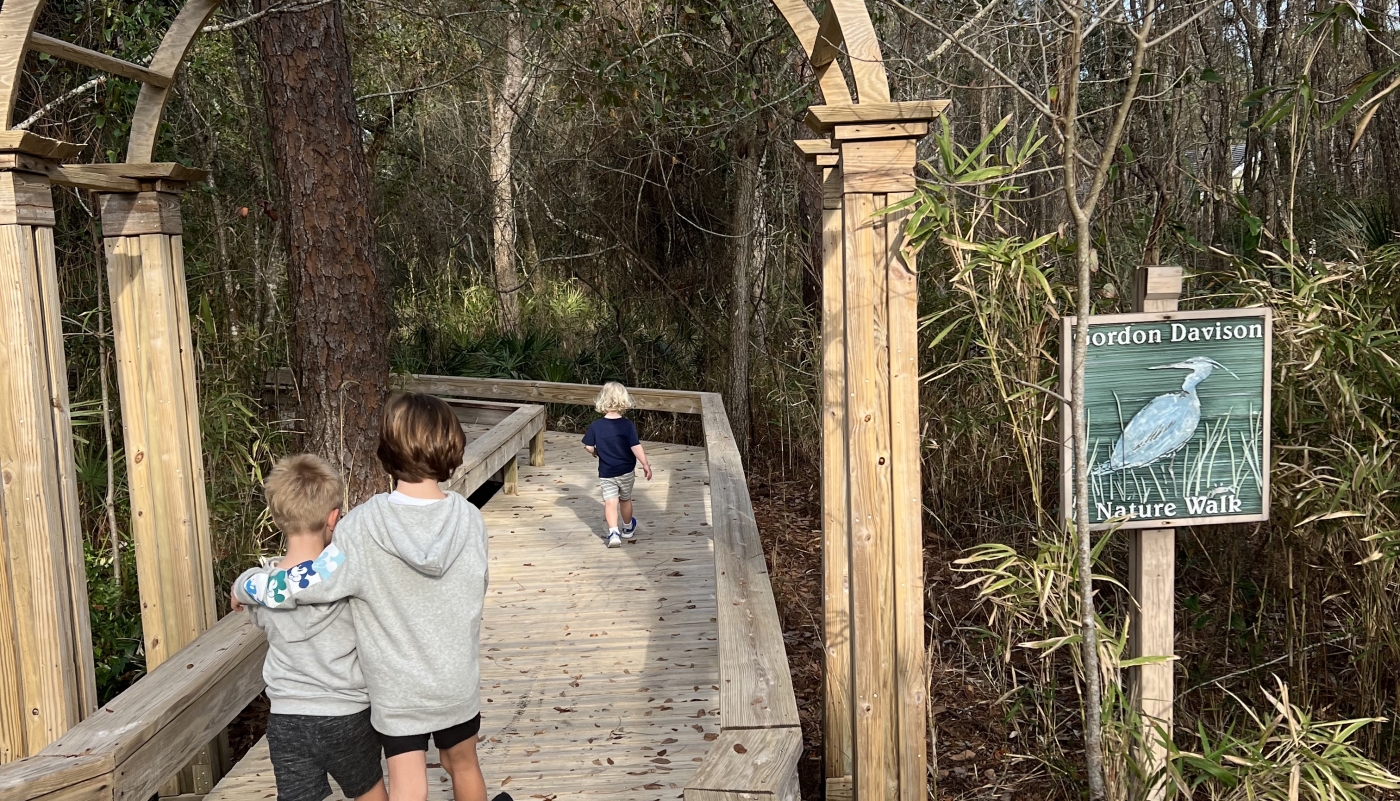 Sandestin Golf & Beach Resort Free Amenities
Traveling with 3 littles can sometimes be stressful, so having a bunch of free amenities with our stay was SO nice. As I mentioned earlier, we were able to rent bikes every day free of charge. Also, we were able to rent/use the fitness center (see photo), tennis time, kayask, and boogie boards. Keep in mind there are time limits, but it definitely saves a ton of money, especially with littles who want to buy a boogie board during your 7-day vacation, haha.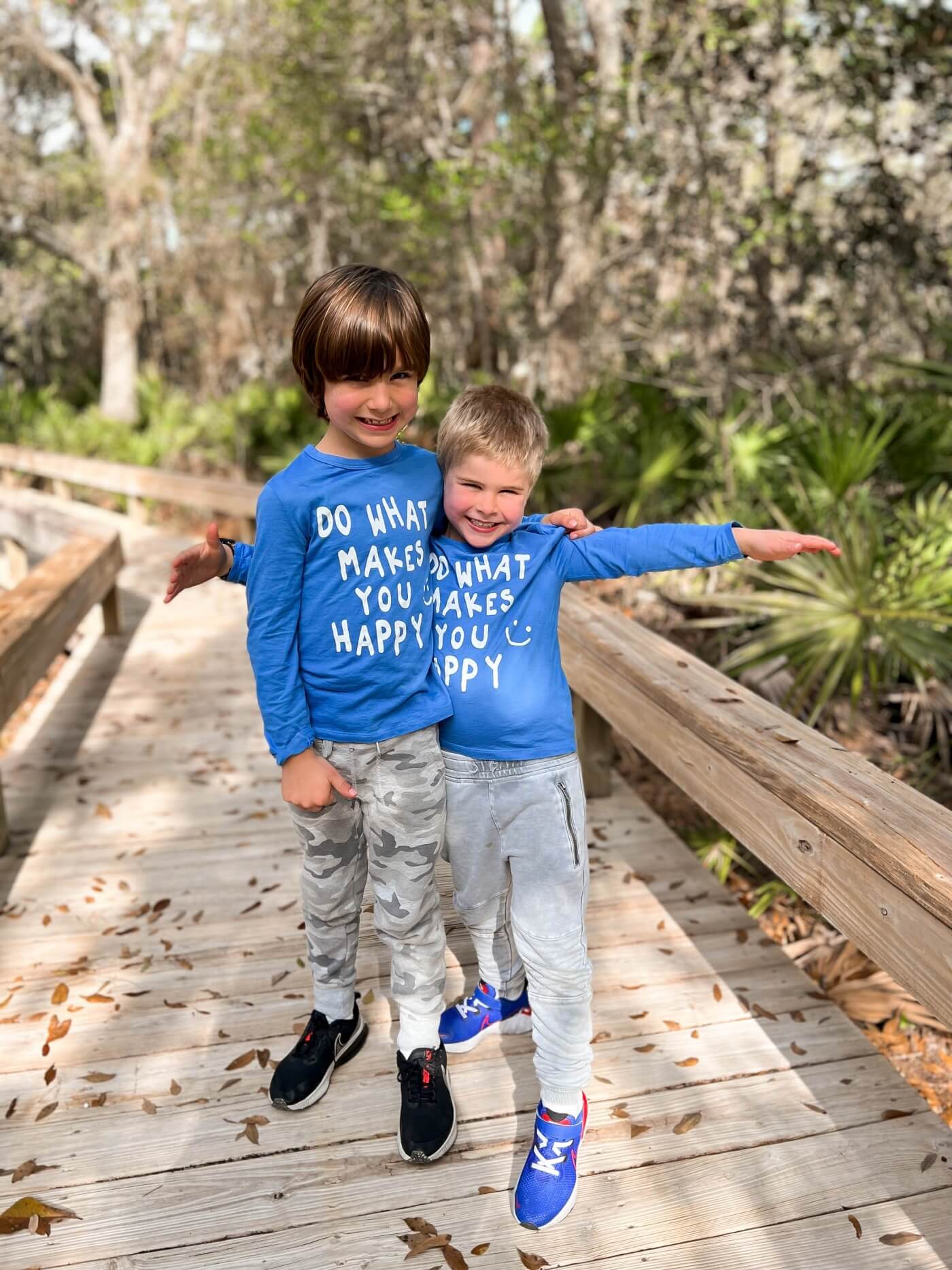 We had free wi-fi throughout our stay and the customer service was excellent. Not only do they have an official app with information on it, but they also have a free text service where you can just ask any question and they are able to help you out within minutes!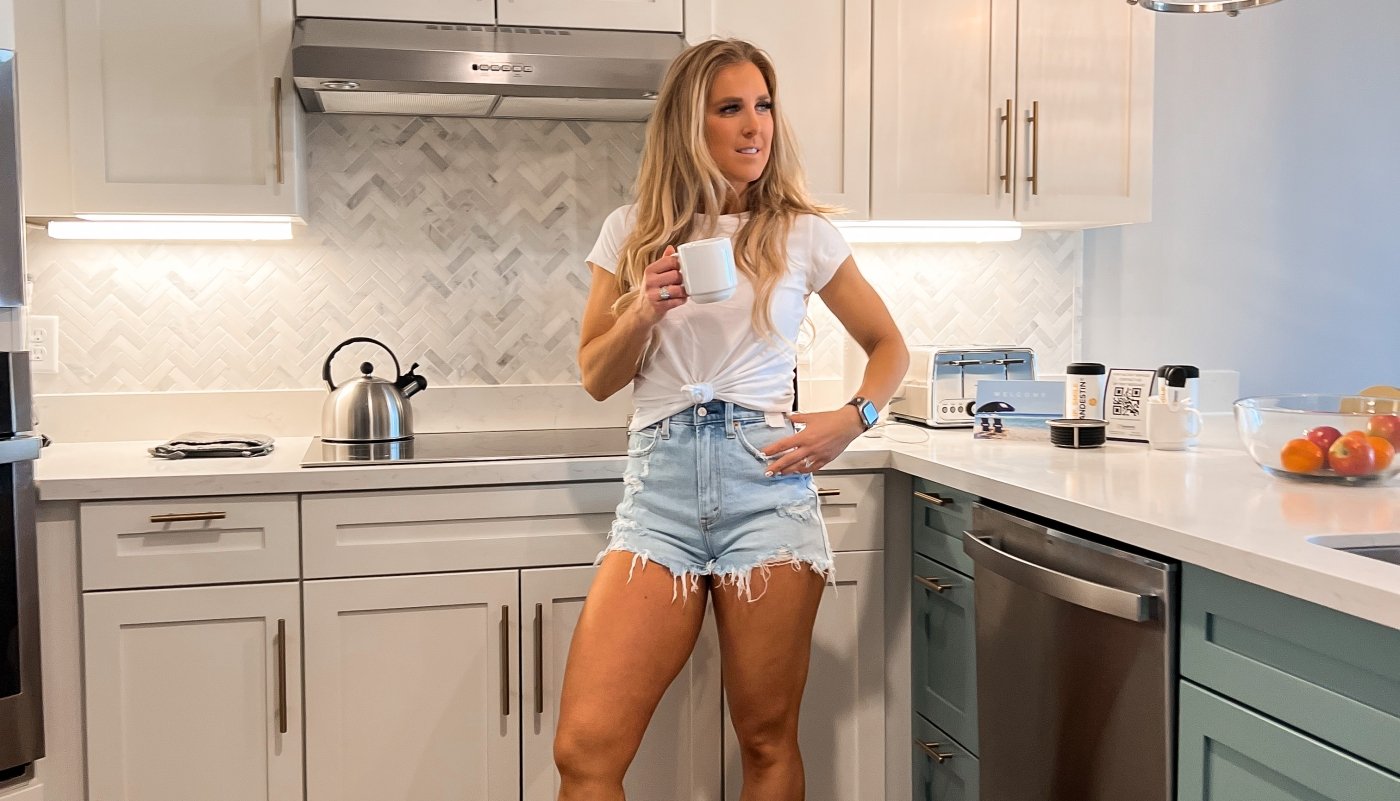 Other things to know
Grocery: Publix is literally two miles away which is super convenient. We were there every other day! There is also a Whole Foods 15 minutes away.
Shopping: We hit up Silver Sands Premium Outlets (you can't say you are surprised are you?) and they have some great stores like Nike, Disney, Adidas & Saks Off 5th. This was only a few miles from the property. There is also Grand Boulevard at Sandestin which has upscale shops such as Anthropologie & lululemon.
The Beaches of 30A (Rosemary Beach, Alys Beach, Seacrest Beach) are a close 25-30 minutes away as well as Seaside which is a fun trip.
The Donut Hole is world famous & the kids' favorite spot!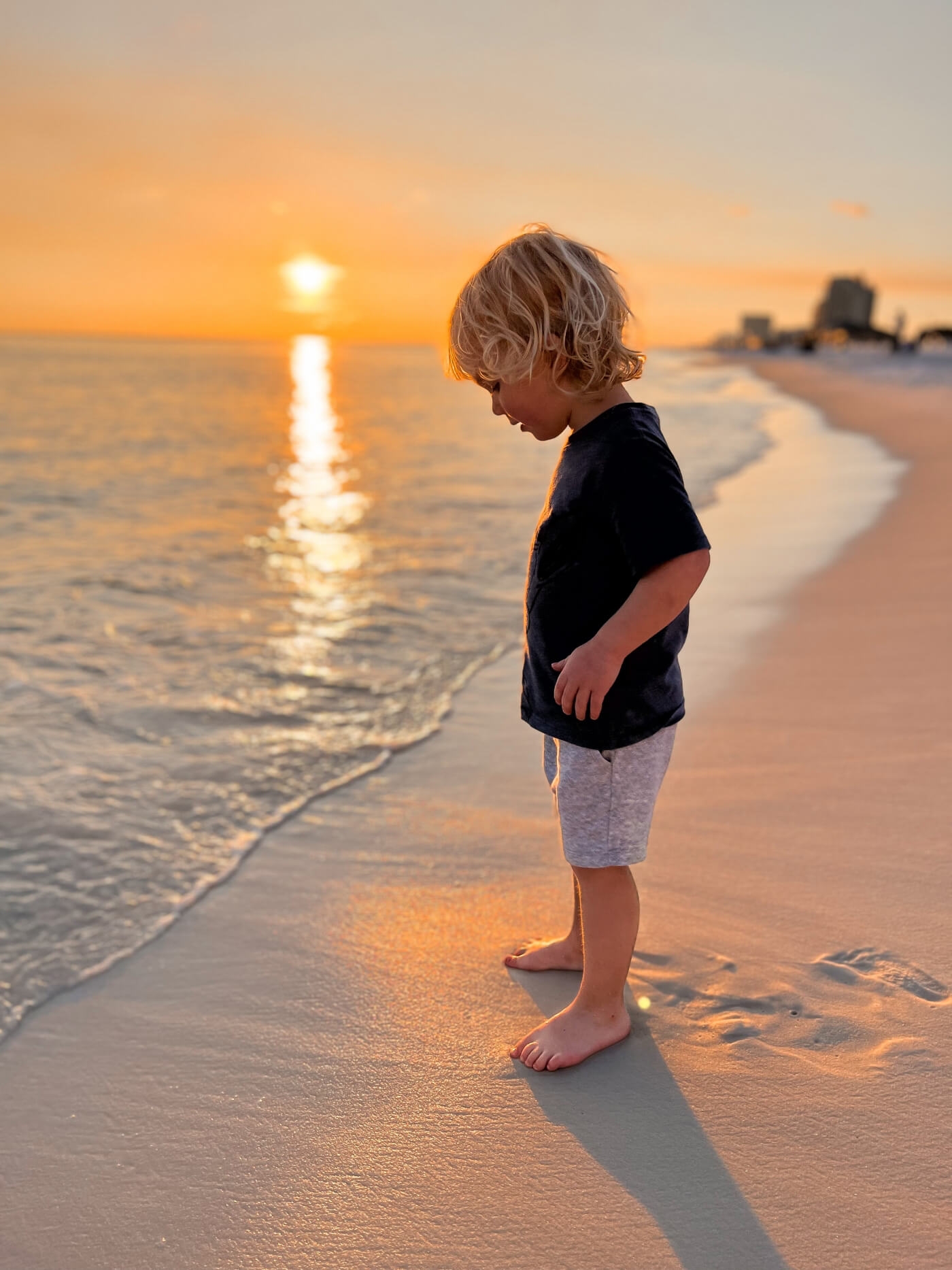 Sandestin®: The perfect Family vacation or getaway for anyone
All in all, if you're looking for sugar-white sands and clear water but don't want to leave America, Sandestin® should be at the top of your list! There is really something for everyone and is our favorite vacation spot. For more info/to book your next vacation, click the button below.
Have you been to the Emerald Coast before?
Happy Travels,
xo
Alex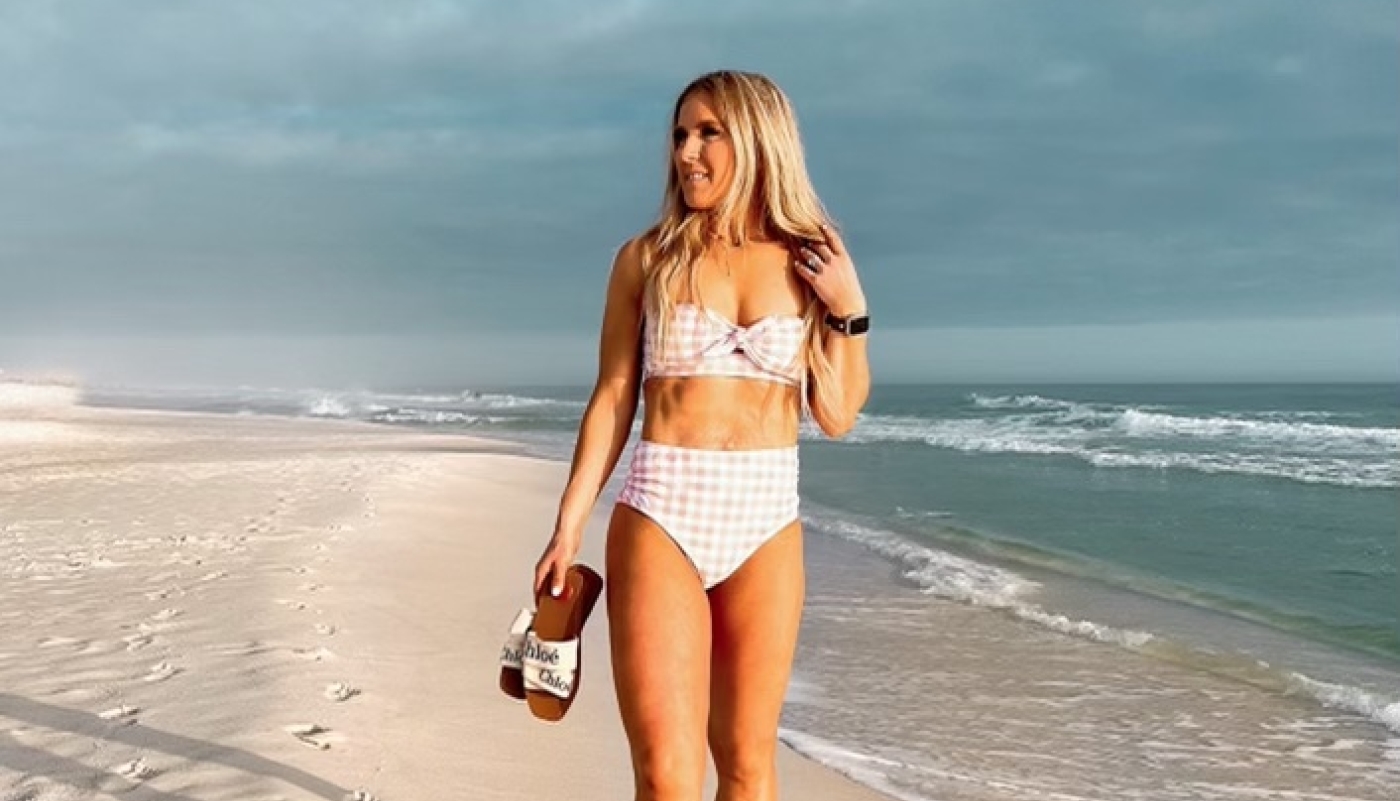 Thanks to Sandestin® Golf & Beach Resort for hosting us! As always, my thoughts and opinions are my own.