Sandestin Golf and Beach Resort® Appoints Laurie Frank as Executive Director of Sales
MIRAMAR BEACH, FL (January 24, 2023) – Sandestin Golf and Beach Resort® announces the appointment of a new Executive Director of Sales, Laurie Frank. Laurie has been selected to lead both the Sandestin® and Hotel Effie Group Sales Departments, while maintaining a service of excellence to its current and future clients.  "We welcome Laurie to the resort and know that she will lead our sales teams to continued success and provide our clients, and their guests to the ultimate Sandestin® experience" said Bill Liedholm, General Manager for Sandestin Golf and Beach Resort®. "Laurie has a proven track record of results and an impressive, tenured background. We are confident that her invaluable knowledge and experience will be a great asset to our team and help continue us on the path of greatness."
Frank will oversee the group sales and conference services teams for the resort, to include the group sales efforts at the newest luxury addition, Hotel Effie, which opened on the resort in February of 2021. In total, the resort offers 85,000 square feet of meeting space and endless options for outdoor venues and activities. It is the goal to lead the team in delivering consistent, unique experiences for group sales clients while also enhancing the quality of service. Frank will ensure that the resort sales operations continue to be carried out professionally and with the highest level of attention to detail.
Laurie has relocated to the area by way of New Orleans, LA, where she was born and raised. However, her sales career, spanning over three decades, allowed her to travel the country before ultimately returning to her home state. Most recently, Frank was the Director of Sales and Marketing of the Hilton New Orleans St. Charles Avenue. Her extensive background also includes time spent in task force / transitions with KD Solutions, Inc., Destination Hotels & Resorts, Melrose Hotel Company, The Doubletree Hotel, The Ritz-Carlton, Sheraton Premiere and the Royal Sonesta Hotel.
Laurie shares the story of how she knew she was destined for sales. "When I was 11 years old, I talked my parents into letting me buy some vegetable and flower seeds from an ad I saw in the back of a comic book so I could raise money to pay for a trip to Disney World."  Eager to make an impact, Laurie shares her seed sales strategy. "I strapped the seeds to the back of my bike and went door to door selling them in my neighborhood. I ended up making enough money to pay my parents back and start the savings account for the Disney World trip."  That's when she knew she caught the sales bug. 
When asked what her favorite part about her role is, Laurie replied, "My favorite part of my job is meeting so many new people, working with my team and mentoring them toward achieving their goals."  She goes on to say, "All of these experiences have prepared me for this great opportunity to lead the Group Sales Team at Sandestin Golf and Beach Resort® and Hotel Effie. I can't wait to meet our clients and get involved in the community."
Laurie has two children, Katie (28) who lives in Boulder, CO and Dylan (24) who lives in Dallas, TX. She is happily married to her best friend Karl Frank. In her free time, she makes it a priority to read her Bible and study Scripture. She's an active volunteer for the New Orleans Mission and Still Waters Rescue Center in Crestview, FL., and loves working out, going to the movies, trying new restaurants and cooking on the weekends.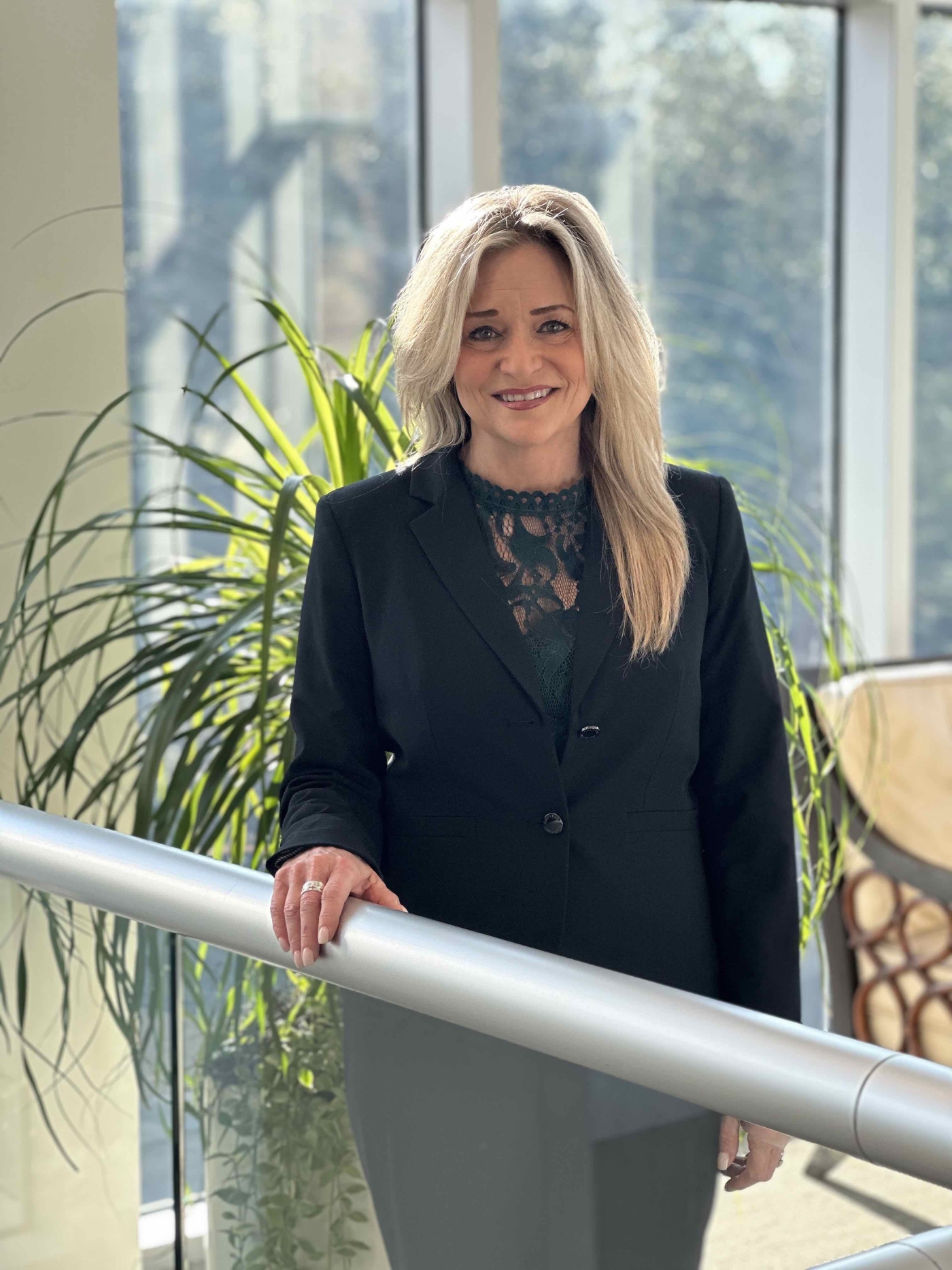 Sandestin Golf and Beach Resort®, the #1 Resort on Florida's Emerald Coast, is a major destination for all ages and all seasons. The resort invites guests to experience 2,400 acres with over 70 charming neighborhoods featuring nearly 1,000 vacation rentals including condominiums, villas, homes and townhomes. The resort features 85,000 sq. ft. of meeting space, more than seven miles of beaches and pristine bay front, four championship golf courses, 15 world-class tennis courts, 20 swimming pools, a 226-slip marina, a fitness center and spa. Shop, dine and play at the charming pedestrian village, The Village of Baytowne Wharf. New developments include Hotel Effie Sandestin, a 250-room hotel that opened in February 2021, and Osprey Pointe which opened in the summer of 2020 adding an additional 77 vacation condominiums.  Every year Sandestin® welcomes families from all over the US to the resort to make cherished memories that will last a lifetime. For more information, visit:  www.sandestin.com.  @Sandestin | #Sandestin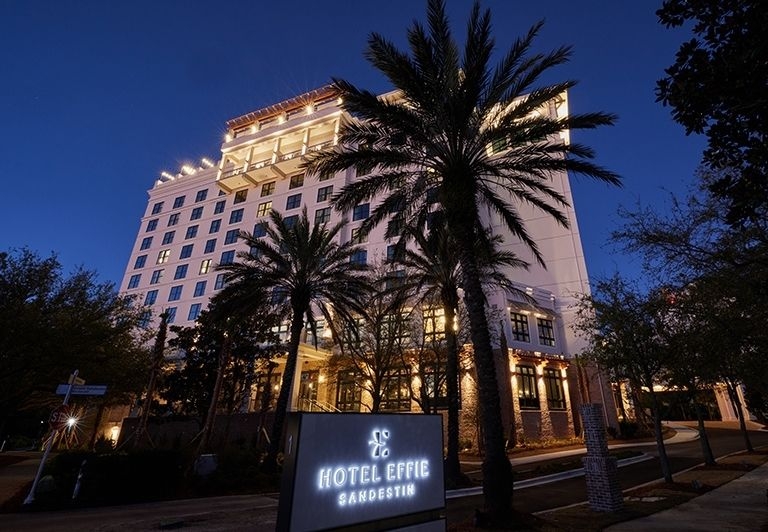 Hotel Effie, situated on Florida's Emerald Coast, features 250 guest rooms and suites, four culinary concepts by acclaimed Chef Hugh Acheson, a luxury spa, a state-of-the-art fitness center, and the only rooftop pool on Florida's Emerald Coast. The hotel also features 20,000 square feet of meeting space, including a 13,000-square-foot ballroom. Guests have access to the full complement of Sandestin Golf and Beach Resort® amenities including more than seven miles of pristine beaches and bayfront, four championship golf courses, 15 world-class tennis courts, a 226-slip marina, and an additional 65,000 square feet of meeting space. Additionally, the Village of Baytowne Wharf, a charming pedestrian village with events, shopping, dining and nightlife, is located within walking distance of Hotel Effie. Visit HotelEffie.com to learn more.  @HotelEffie | #HotelEffie