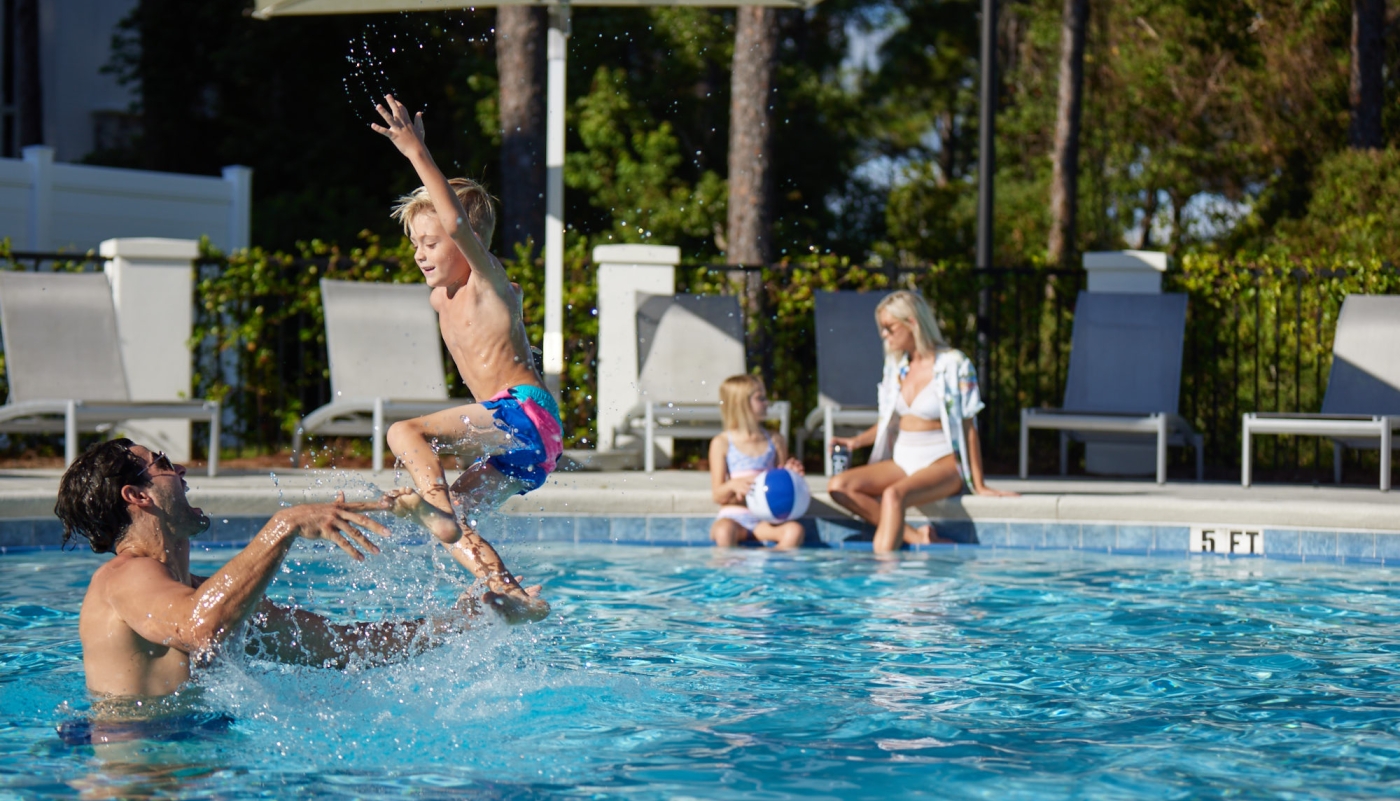 stay·ca·tion noun: INFORMAL A vacation spent in one's home country rather than abroad, or one spent at home and involving day trips to local attractions." — Oxford Languages Dictionary online
Over the past decade — and in the last two years especially — staycations have become increasingly popular, providing an alternative to expensive trips to far-off destinations.
Instead, vacationers are looking to recreate their hometowns as places to explore and rediscover. At Sandestin Golf and Beach Resort®, staycationing is made all the more appealing because the property is chockablock with options and activities that will keep everyone — both kids and adults — happy all vacation long.
The first consideration is, of course, accommodations. With a wide variety of properties boasting a broad range of amenities, Sandestin® is perfect for anyone looking to create a staycation that will be remembered for all the right reasons.
"We offer accommodations that will make you feel like you're on a faraway vacation, even though you might just be down the street." says Sandestin®'s Senior Marketing Manager Tiffany Clemons.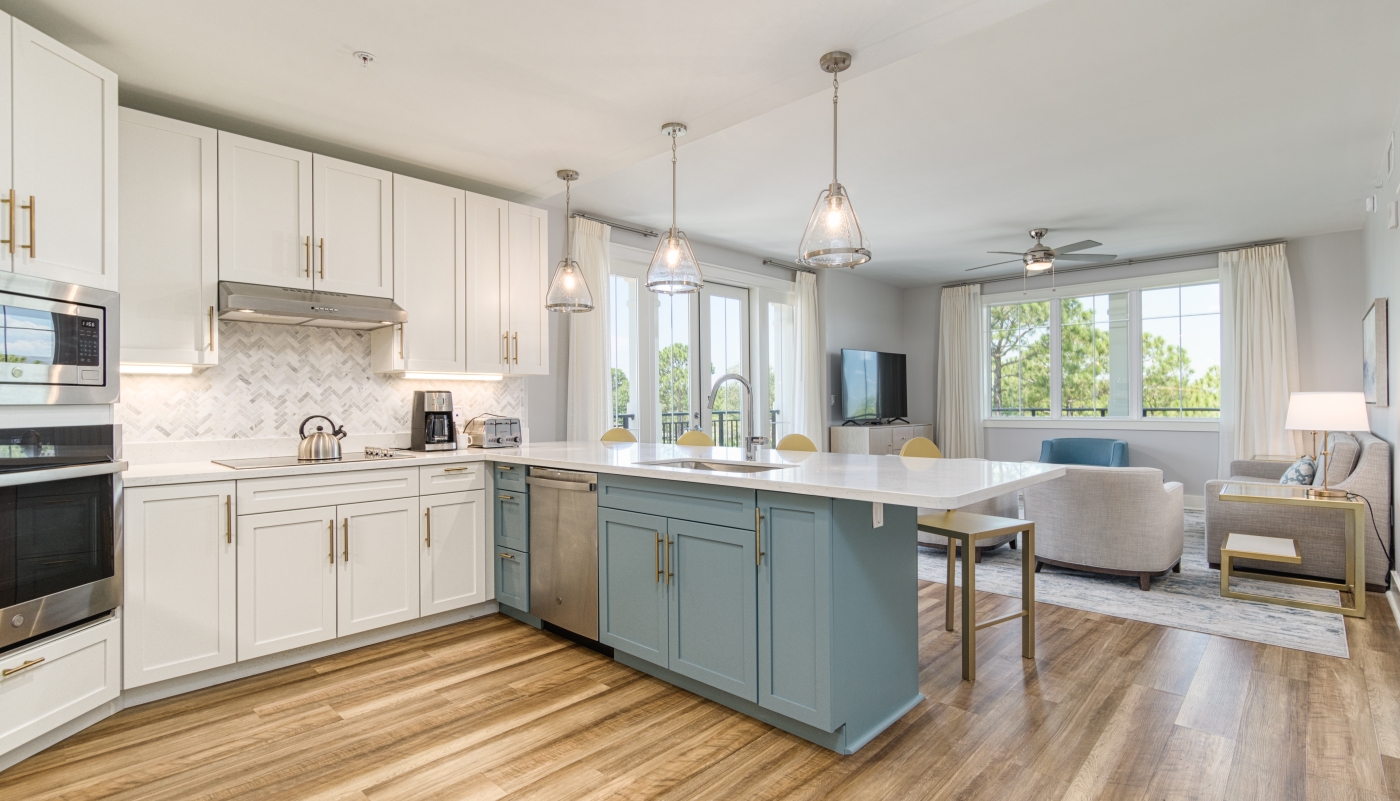 "We provide accommodation options from studios and modern luxe hotel rooms to units with full kitchens like Osprey Pointe," she said. "Any of them can be a complete getaway, or home away from home, so creating that vacation-like feel is simply a matter of choosing the right option for your needs."
Next up is the reason everyone flocks to the Emerald Coast: the beach.
As a waterfront resort community, Sandestin® naturally checks the beach box. Through its beach concierge, the resort offers setup rentals including the use of beach chairs and umbrellas. Towels are also available, so if you come empty-handed, you're in luck.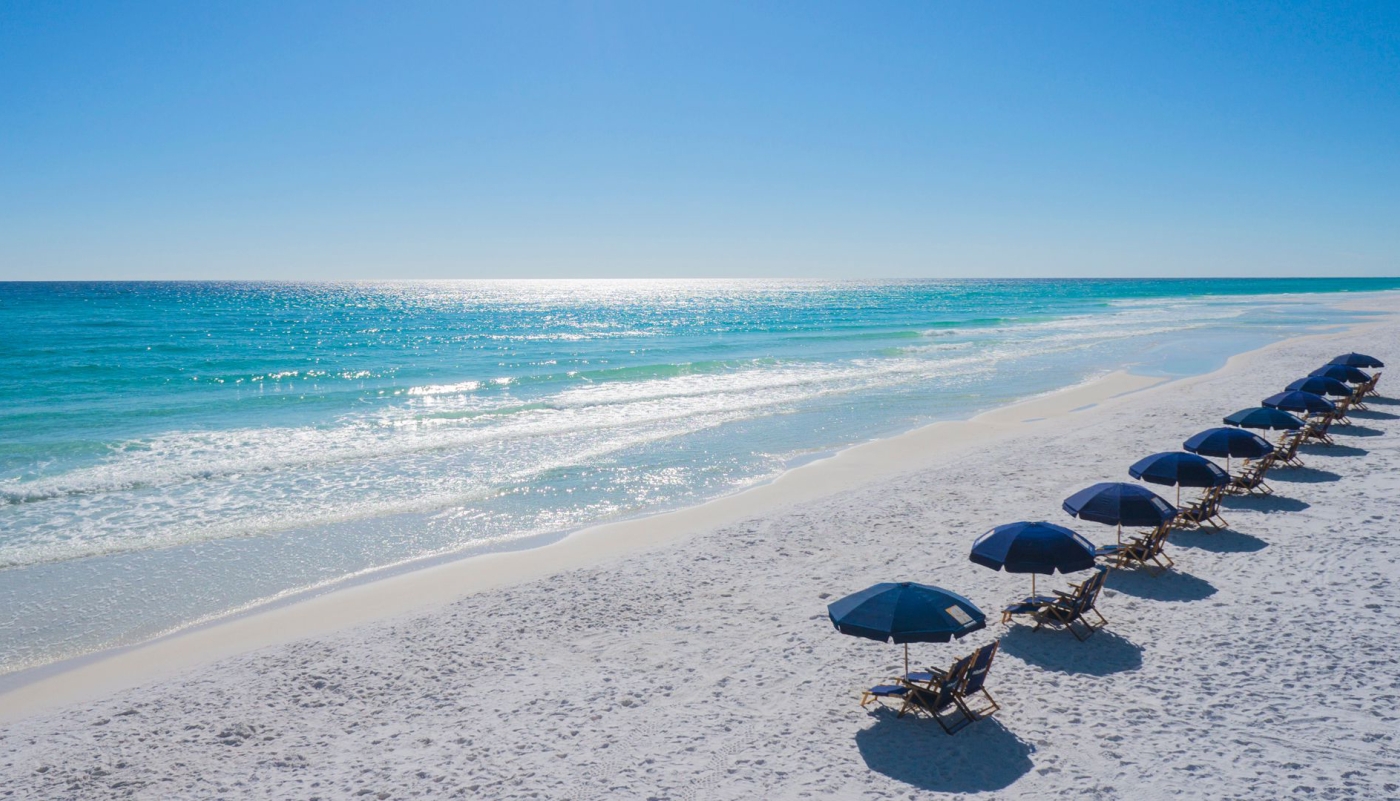 Beach rental service is the best way to enjoy the beach without the hassle of having to find your spot on the beach. Rent a setup at the yellow beach hut and they'll set everything up and have it waiting for you. 
Chilling poolside is another great way to spend time on a staycation. A reservation at Sandestin® includes access to four resort pools: the pool at Bayside, overlooking Choctawhatchee Bay; the heated Phil Hummel Aquatic Center pool; the Linkside pool on Audubon Drive; and the Beach House pool, which is conveniently located at the beach access on the south side of the resort. Some rental units and Hotel Effie also have private pools.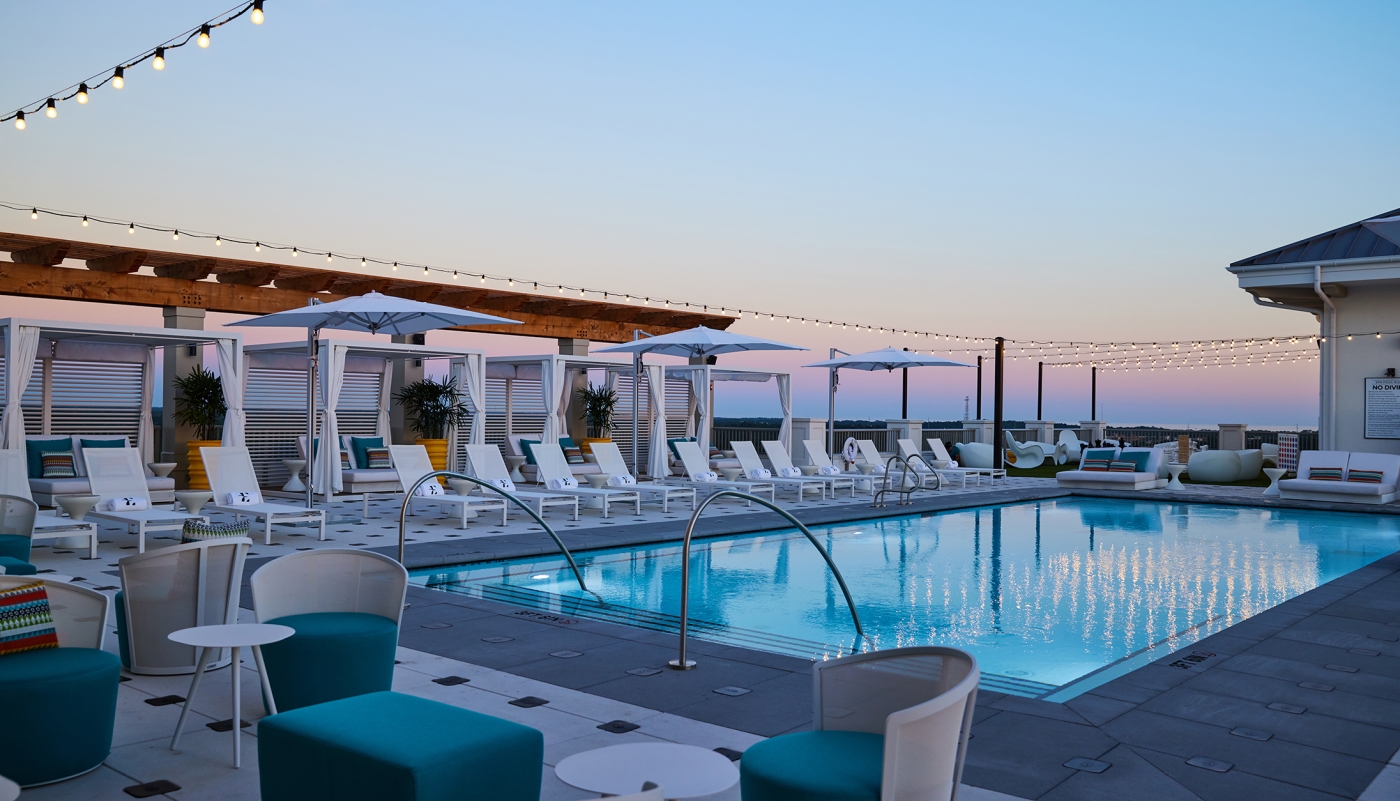 Vacation also means exploring restaurants and ditching the monotony of eating at home day after day. Sandestin boasts no shortage of culinary delights. From casual, waterfront seafood like Marina Bar and Grill and hole-in-the-wall pizzerias to upscale dining experiences provided by a world-class celebrity chef at Ovide, there are more than 20 restaurants and eateries to satisfy every craving — including your sweet tooth.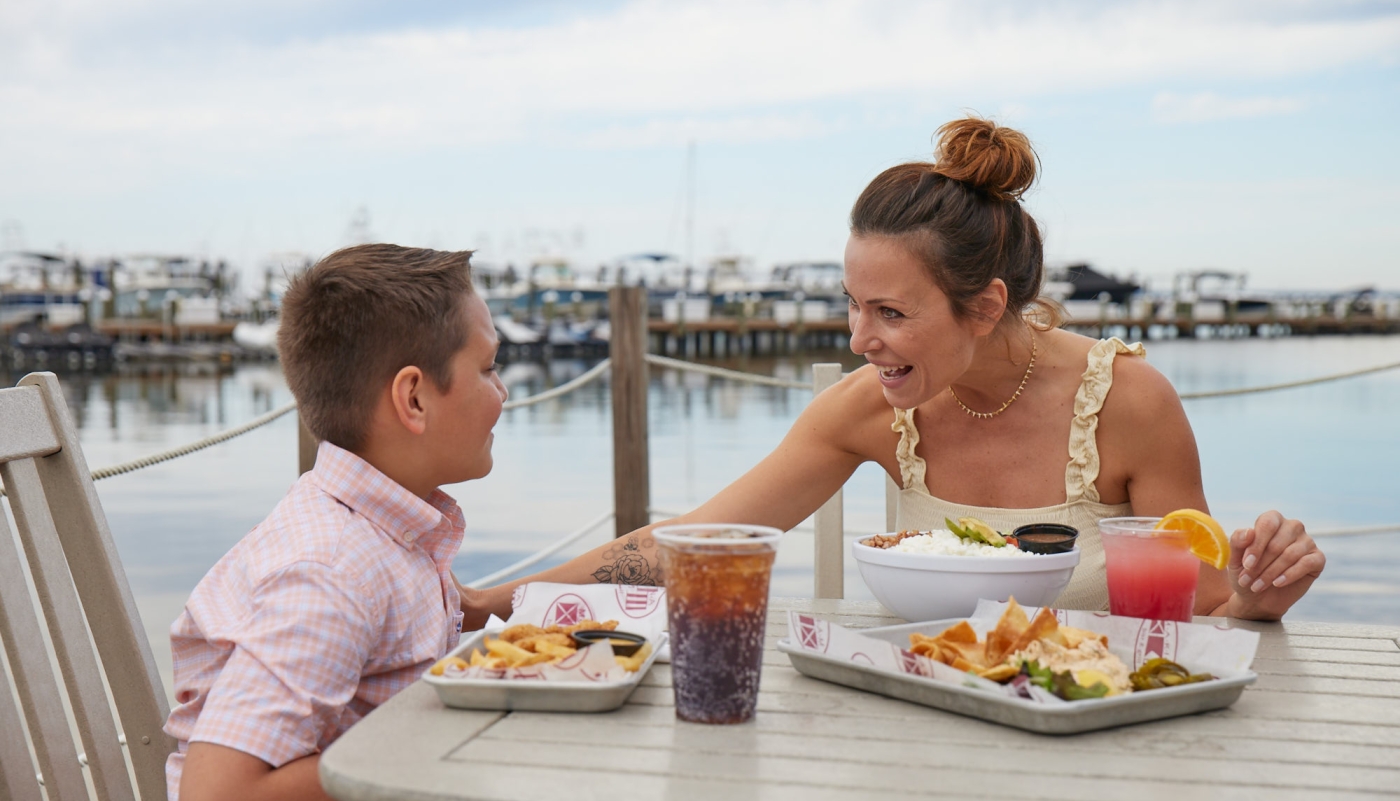 Relaxation is an essential part of any staycation, and spas are all about offering great ways to get you centered and pamper yourself. For a truly luxurious experience, book a spa appointment at Hotel Effie's Spa Lilliana. Local staycationers get a 10% discount on spa services as well as retail purchases, plus complimentary valet parking and access to an exclusive menu of services.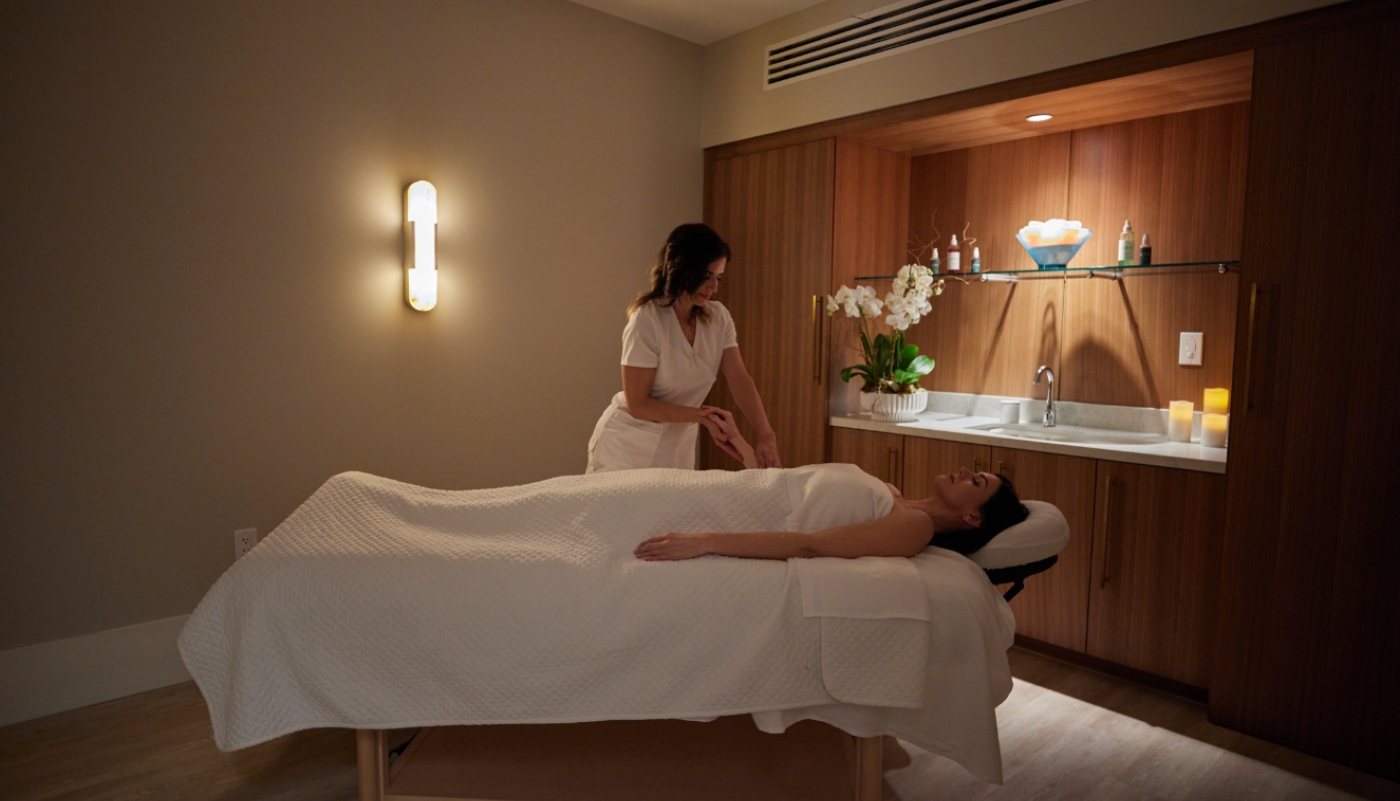 More than just a luxury resort with an incredible spa, Hotel Effie also offers events including family-friendly movies on the rooftop, wellness activities, wine tastings, jazz brunches, and concerts. Check out the resort's full calendar of events to find out what's happening during your stay at Sandestin®.
Got shopping on your list? Sandestin®'s boutiques and shops are numerous enough to satisfy any shopaholic and make you feel like you've gone on a luxury vacation — especially when it comes to logo apparel and accessories. Visit any of the award-winning ShopSandestin stores to find that perfect gift for yourself or anyone on your list and go home with staycation souvenirs without the hassle of extra checked baggage.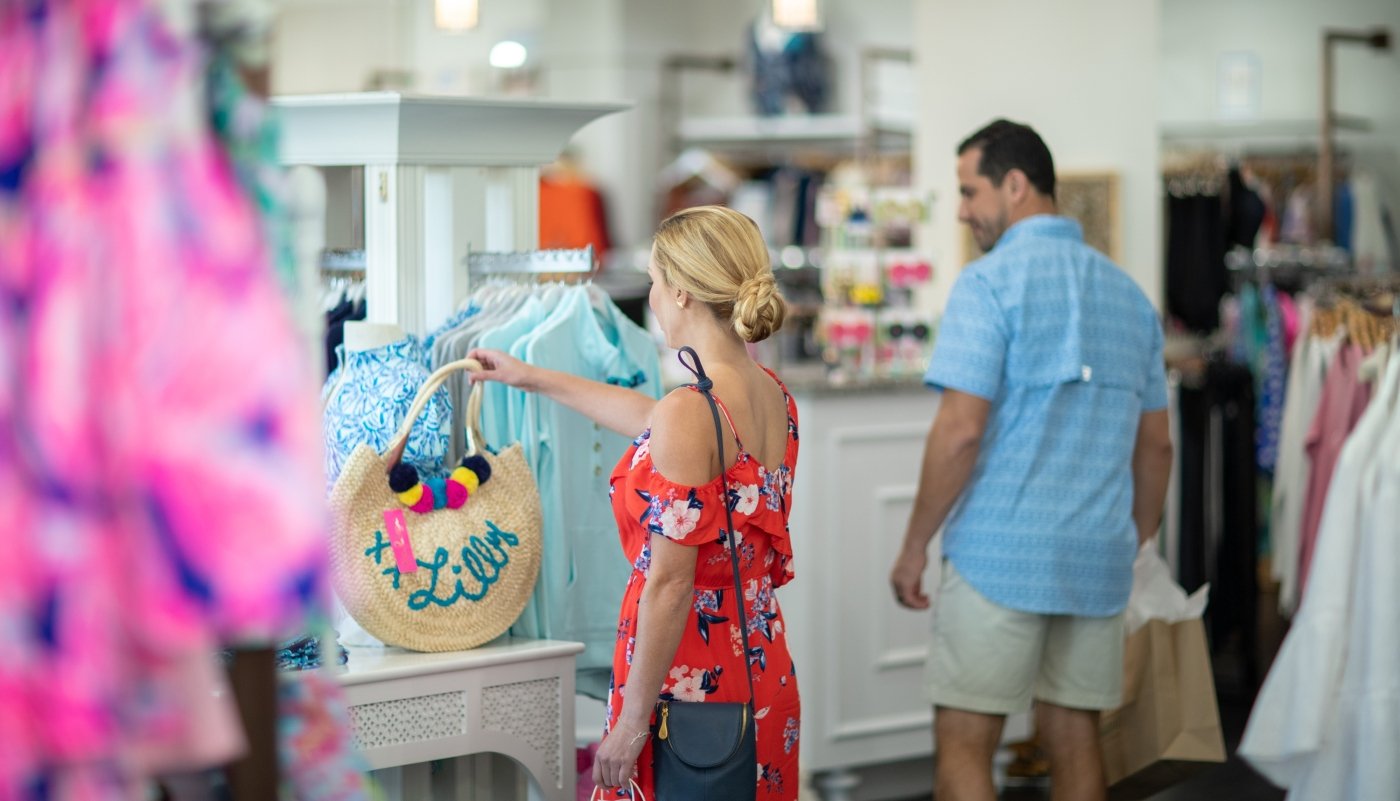 Sandestin® is a golfer's dream. The resort offers four unique courses with varying degrees of difficulty and spectacular views. Check out the Raven, Burnt Pine, the Links, and Baytowne golf clubs.
While golf may be a headliner here, Sandestin® is extremely kid-friendly, as well. The Village of Baytowne Wharf offers activities including the Adventure Land Playground, Baytowne Adventure Zone, shows at Baytowne Live, Baytowne Carousel, and the Blast Arcade and Laser Zone. From zip-lining and ropes courses to video games, your kids — and you — can find the perfect way to spend an afternoon.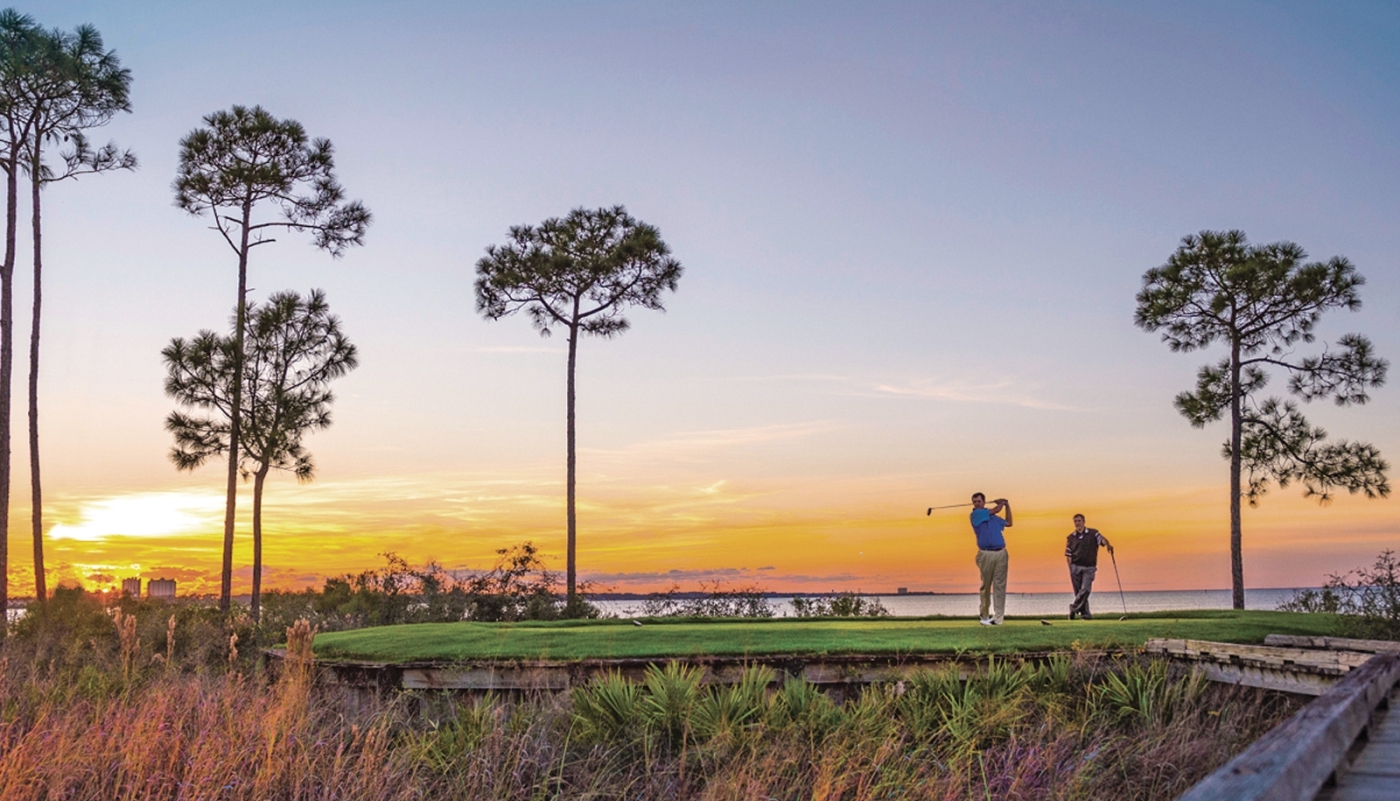 For anyone looking for more adventure, there are also outdoor options that will keep you on the move and active.
"Sandestin® offers kayaking, paddleboarding, boogie boarding, bike riding, bird watching, wildlife spotting and more — all on property," Clemons said. "With so much to do and see, you'll feel like you're away on vacation instead of close to home!"