Tee Off in Paradise: Unveiling the Ultimate Golf Experience at Sandestin Golf and Beach Resort
Nestled along the pristine shores of the Gulf Coast, Sandestin Golf and Beach Resort stands as a testament to luxury, relaxation, and of course, exceptional golfing. As you step onto the meticulously designed fairways and take in the breathtaking views, you'll quickly realize that this resort is more than just a golfing destination – it's a golfer's haven.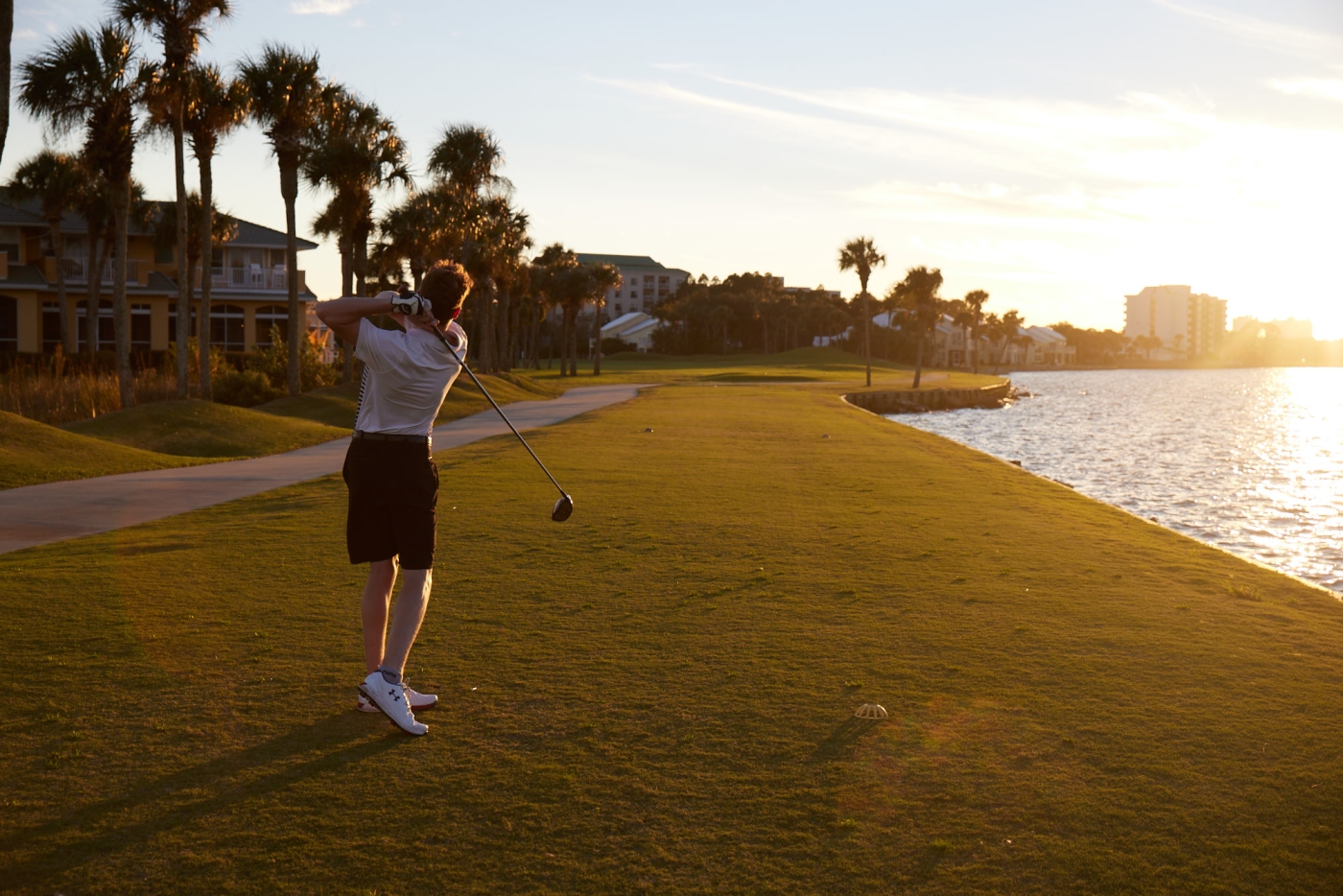 Sandestin Golf and Beach Resort is home to four distinct championship courses, each bearing its own signature challenges and charms.
The Raven Golf Club: Crafted by renowned architect Robert Trent Jones Jr., The Raven is a masterpiece that winds through the serene marshes, verdant pine forests, and glistening lakes. Immerse yourself in a game that seamlessly blends strategic play with awe-inspiring natural beauty.
The Links Golf Club: A creation of Tom Jackson, The Links promises an unforgettable golfing experience along the stunning Choctawhatchee Bay. Prepare for an adventure filled with undulating fairways, picturesque water views, and a test of your precision and skill.
Baytowne Golf Club: Designed by Tom Jackson, Baytowne offers a harmonious balance of playability and challenge. Navigate through rolling bunkers and tranquil water hazards, all while basking in the serenity of the course's carefully manicured surroundings.
Burnt Pine Golf Club: For those seeking exclusivity, the Reese Jones-designed Burnt Pine Golf Club awaits. As you play amidst meticulously maintained fairways and greens, you'll be treated to sweeping vistas of the Gulf of Mexico – a true golfer's paradise.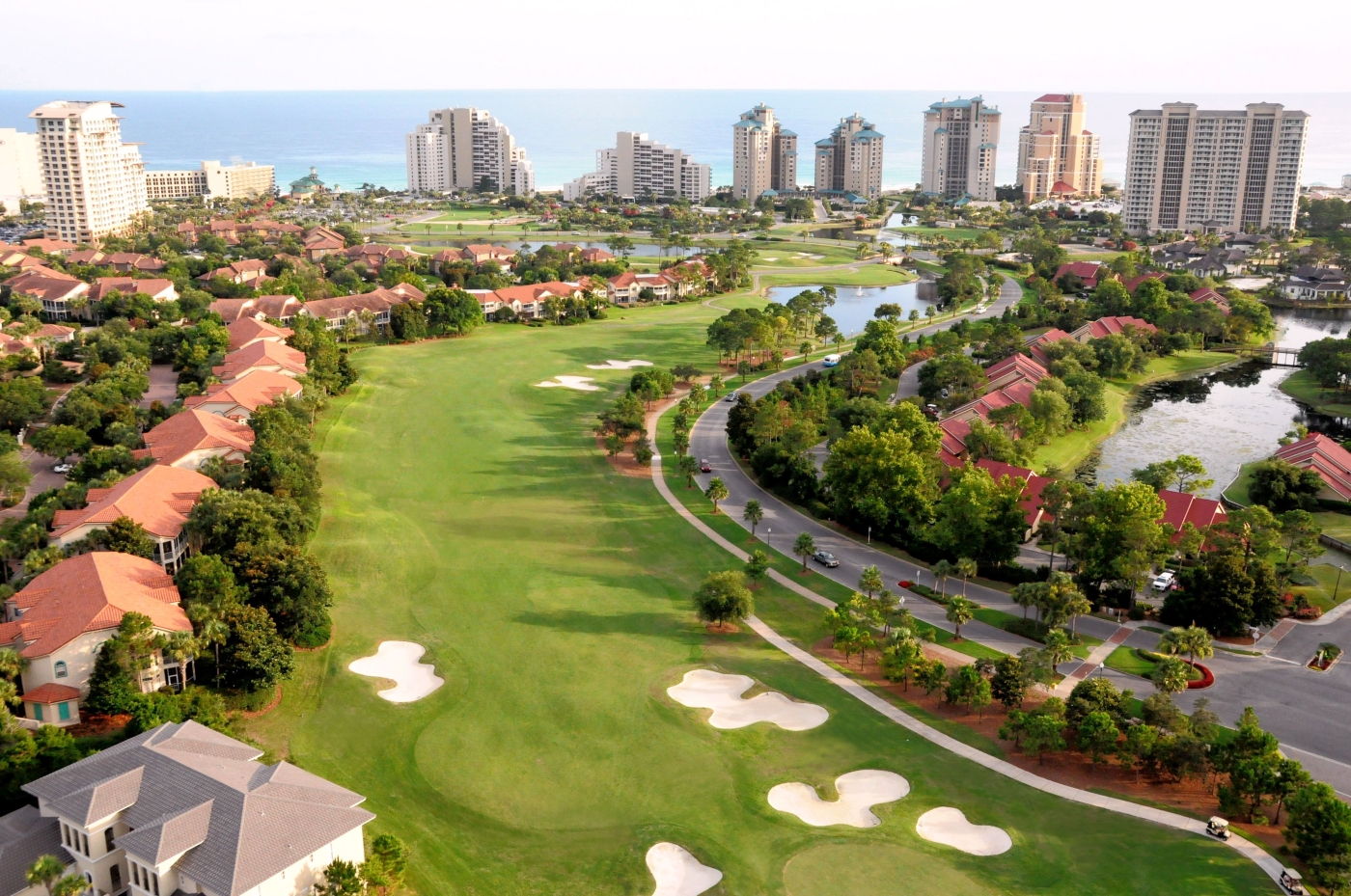 Sandestin Golf and Beach Resort offers more than just exceptional golfing. It's a destination that caters to every aspect of your vacation.
Luxurious Accommodations: Choose from a range of elegant accommodations, from cozy villas to beachfront condos, ensuring that your stay is as comfortable as it is unforgettable.
Culinary Delights: Refuel and relax at the resort's diverse dining establishments, where you can savor delectable cuisine ranging from local seafood specialties to international flavors.
Beachfront Bliss: Beyond the greens, the resort offers access to pristine white-sand beaches, water sports, and a variety of recreational options that capture the essence of coastal living.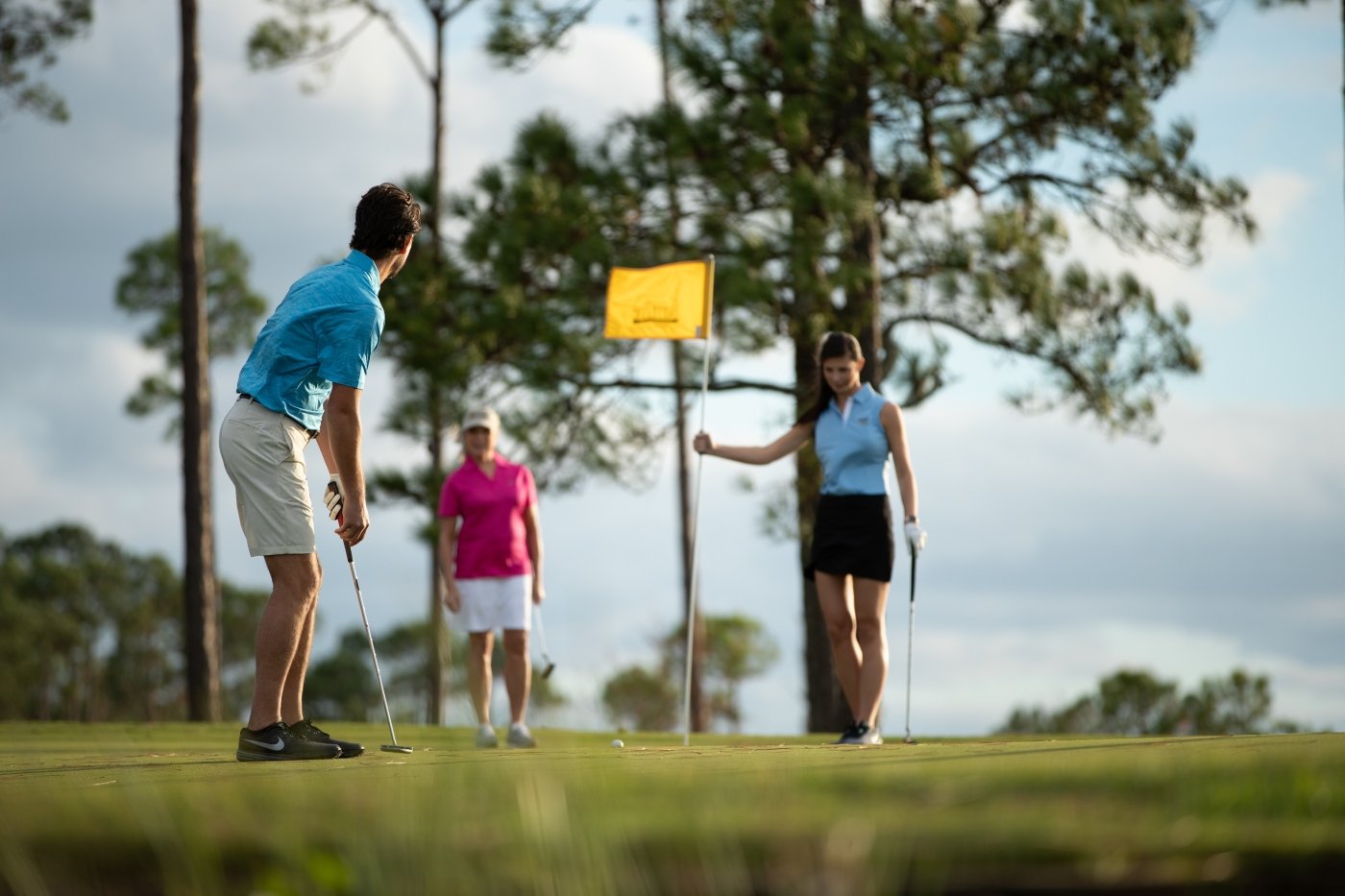 Whether you're a seasoned pro looking to refine your technique or a beginner eager to learn, Sandestin Golf and Beach Resort provides expert instruction. Professional instructors offer lessons and clinics tailored to your skill level, ensuring that you'll walk away with improved confidence and performance on the course.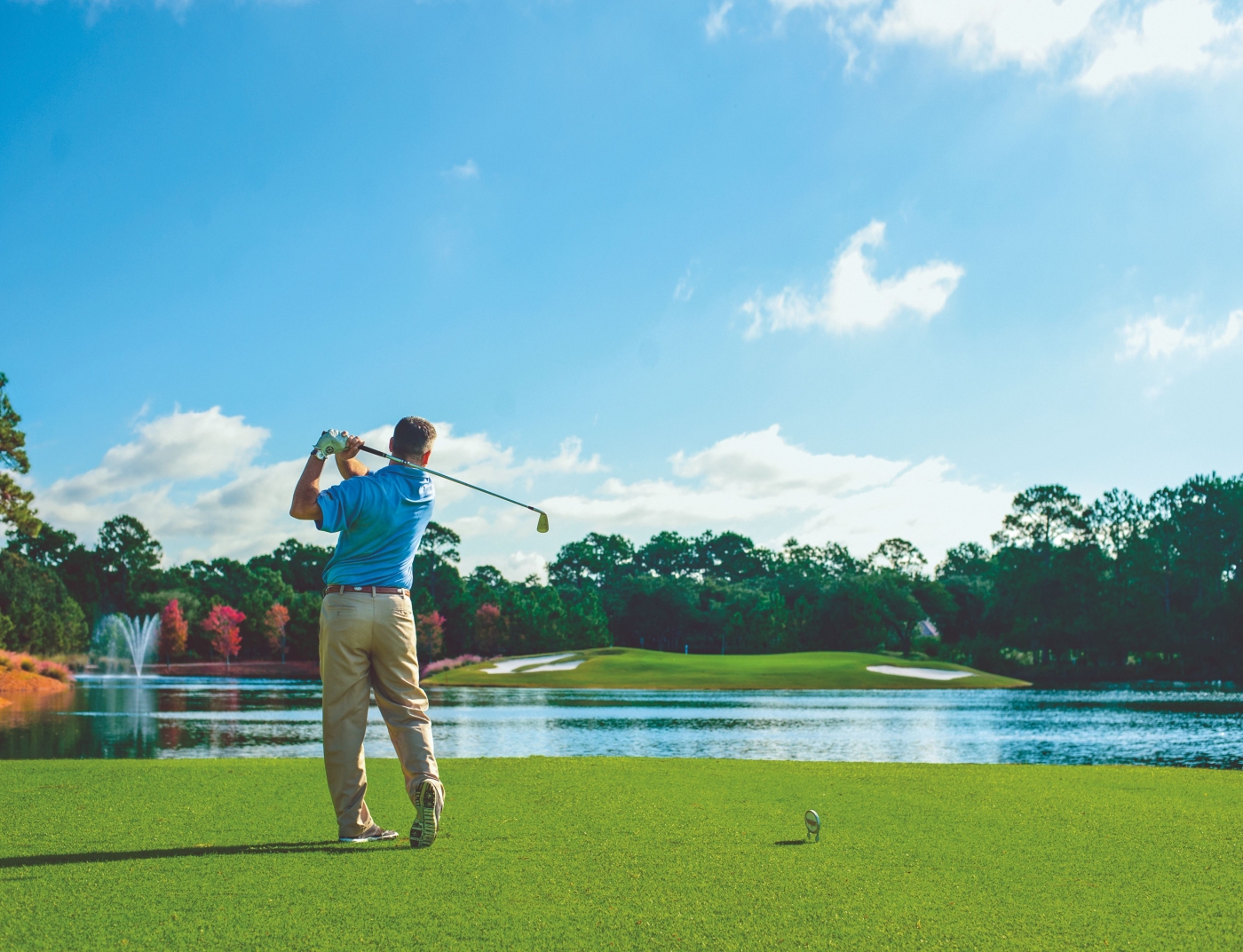 Experience the timeless allure of golf with the Classic Golf Package, granting you the choice to engage in rounds on two of Sandestin's cherished original courses, all while enjoying remarkable savings of up to 25% on accommodations and golfing expenses. Among the featured courses is the captivating Links Golf Club, where five holes grace the picturesque landscape along the Choctawhatchee Bay. Additionally, indulge in the golfing delights of our Baytowne Golf Club, an exquisite course with holes strategically placed on both the serene bay side and the dynamic Gulf side of our splendid resort.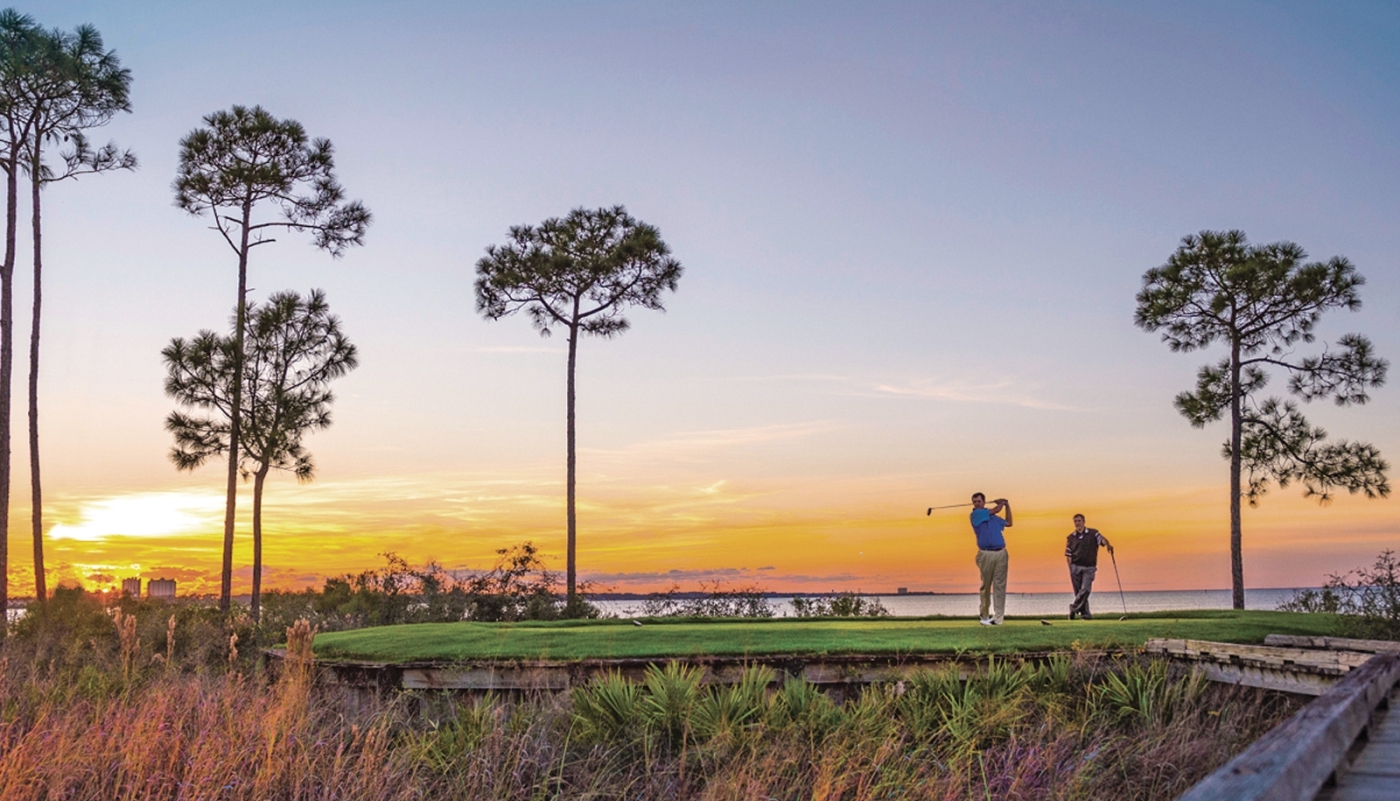 Indulge in the epitome of golfing excellence through Sandestin's Premium Golf Package, which grants you the privilege of teeing off on all four of Sandestin's acclaimed golf courses: Links, Baytowne, Raven, and Burnt Pine. Experience remarkable savings of up to 30% on both accommodations and your golfing endeavors.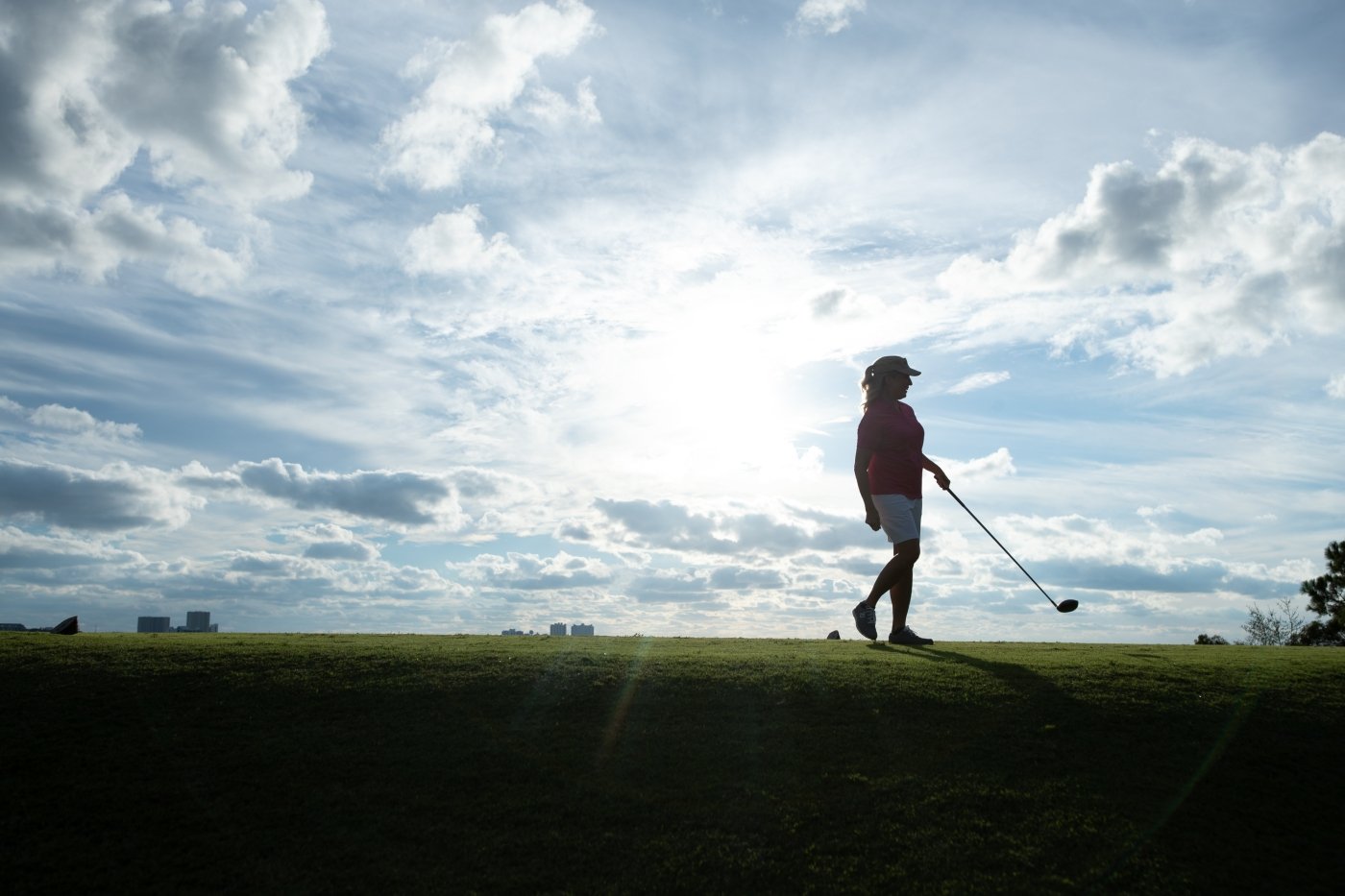 Sandestin Golf and Beach Resort transcends the ordinary golfing experience, offering a symphony of meticulously designed courses, luxurious accommodations, and a wealth of amenities that extend far beyond the greens. Whether you're seeking an unforgettable golf getaway or a complete vacation package, Sandestin delivers an unparalleled fusion of golfing excellence and coastal charm. Embark on your journey to golfing paradise and discover the enchantment that awaits at Sandestin Golf and Beach Resort.