Unique Team Building Activities at Hotel Effie and Sandestin®:
Besides beautiful scenery, outstanding hospitality, and luxurious amenities Hotel Effie and Sandestin Golf and Beach Resort® also offer a plethora of group activities that you can incorporate into your group's stay. Whether you are looking for more traditional team-building activities such as a round of golf or more exotic options like escape room challenges, you can be confident of finding the right activity for your team.
Here are some of our favorites: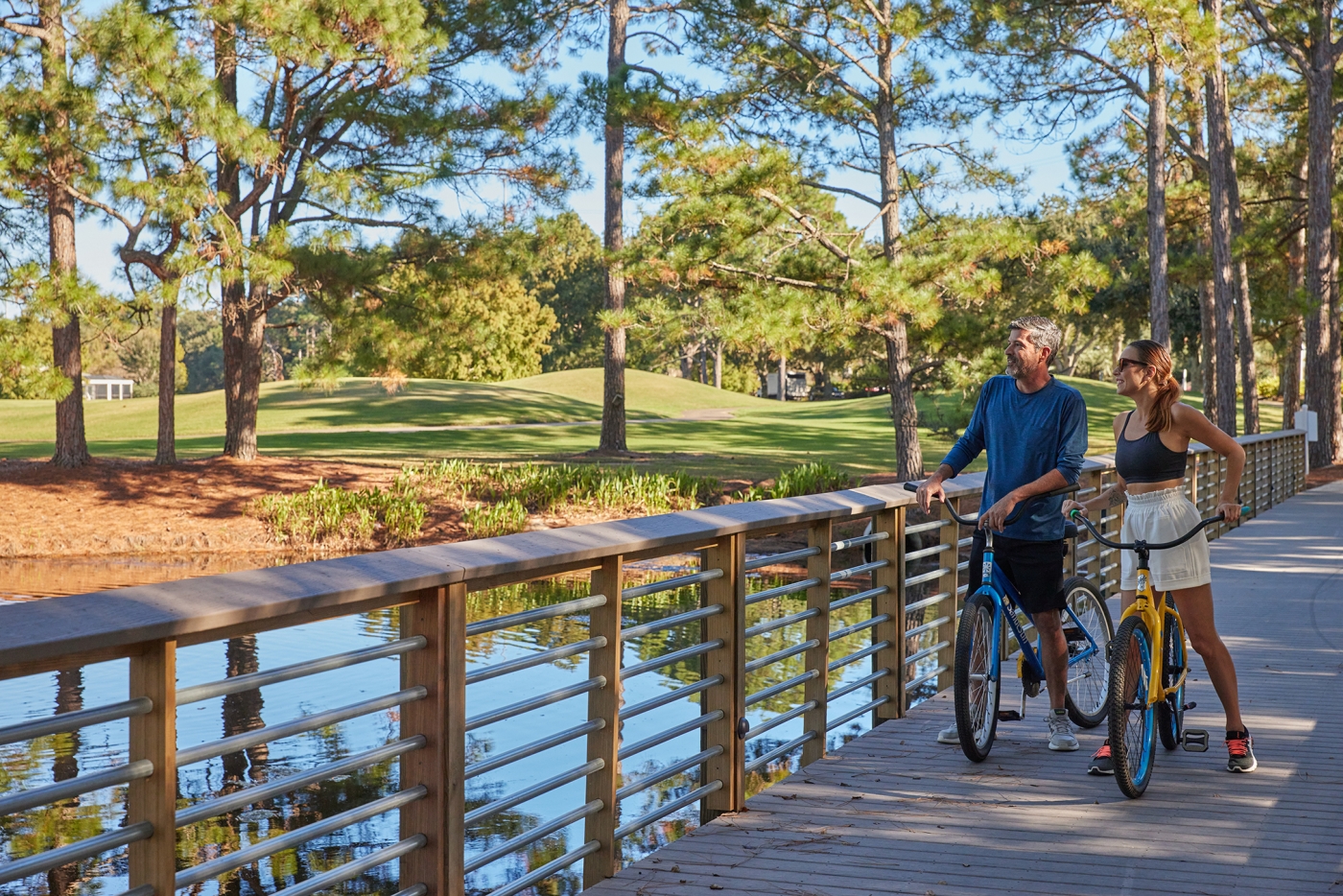 The Cloak and Dagger Escape room in Baytowne Wharf offers three different escape rooms, all with different engaging storylines. Whether you choose to have a race between teams or maybe a game under the watchful eyes of the manager, solving riddles and finding clues compels team members to communicate and work together to escape.
Discover your team members' different skill sets by signing them up for a scavenger hunt. Who is going to pick which strategy, and who will get to the treasure first? There is nothing like a little competition to create memorable moments. As a plus, you will also get to experience more of the resort's scenery and hidden treasures.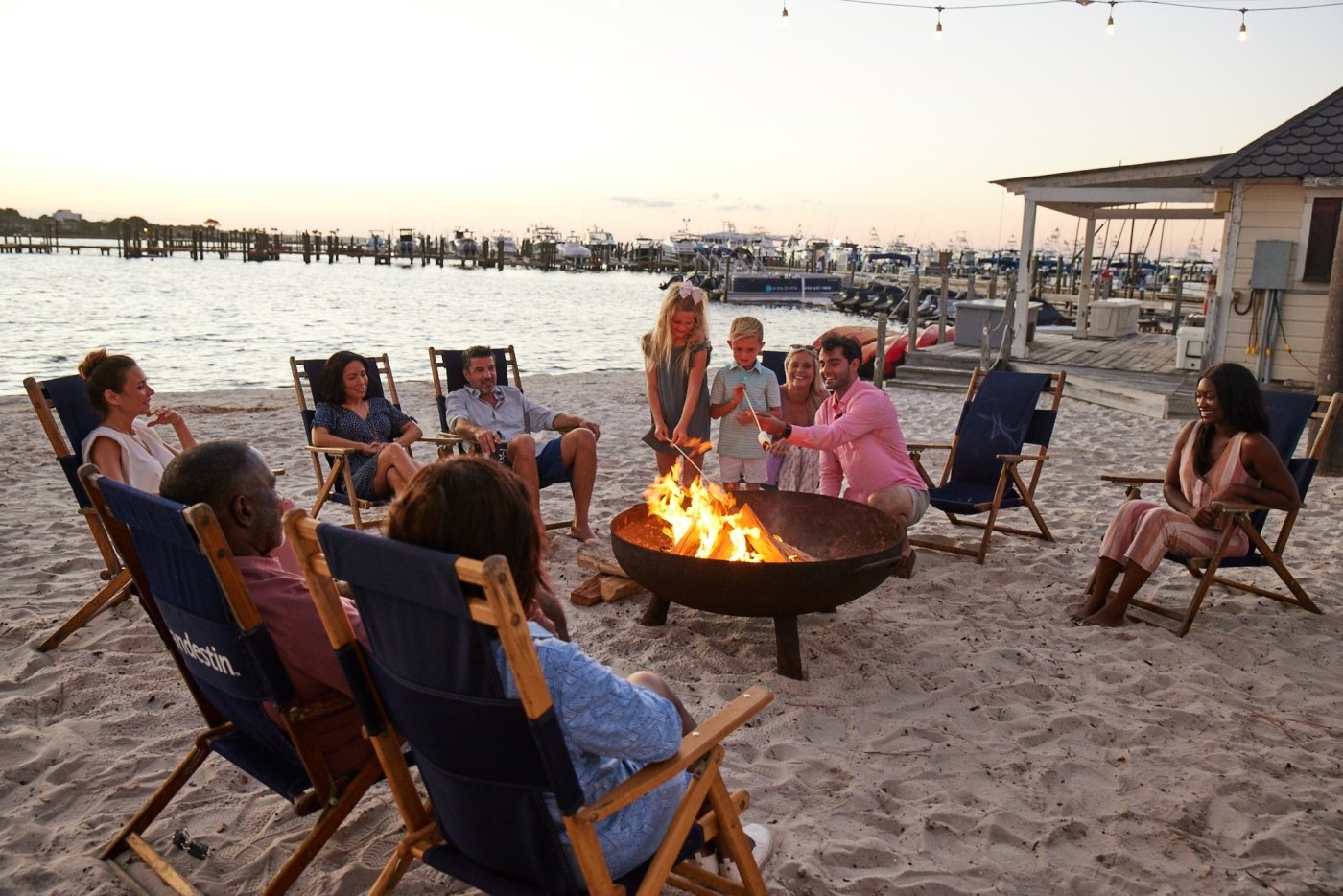 If your team is looking for a more spiritual bonding experience, one of Hotel Effie's rooftop yoga classes could be exactly right. Maybe your team is in the middle of a challenging project and needs to wind down together and recenter. Leave it in the hands of our skillful instructors to create positive energy and sharp focus.
After a long day of meetings, breakouts, and training sessions let your attendees get together at a cozy bonfire at the Marina. Bonfires are the perfect setting for everyone to relax, share their stories, and connect with each other. With a great view of the water and sand under their feet, everyone is sure to get cozy and have fun. Add a couple of smores to this and a good time is as good as guaranteed! If you would like to bring in a little more action, opt for a fire dancer or glow-in-the-dark volleyball in addition to the bonfire.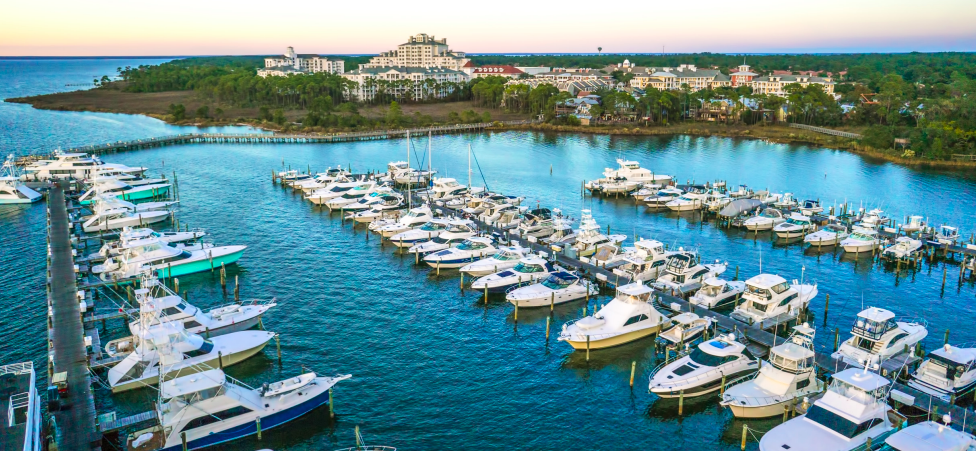 Leaving from the Marina by Baytowne Wharf is SunQuest's Solaris yacht. The yacht has three decks of indoor and outdoor spaces with panoramic views. The chef-curated dinner menu includes fresh catches from the Gulf and can be enjoyed with great entertainment aboard the boat. The yacht holds up to 149 guests and the experience can be customized for many different groups and meeting activities, whether you would like to plan your awards dinner or a unique meeting space aboard.
If you want to have a soft start in the morning before everyone comes together in the meeting spaces, you can grab a specialty coffee or pastry at Hotel Effie's Sweetbay Coffee. Right in front of the coffee bar, you can utilize the communal table for a get-together with your favorite coworkers or new acquaintances. Together you can start the day with a quick recap of the itinerary, share your thoughts about yesterday's meeting, or get to know each other.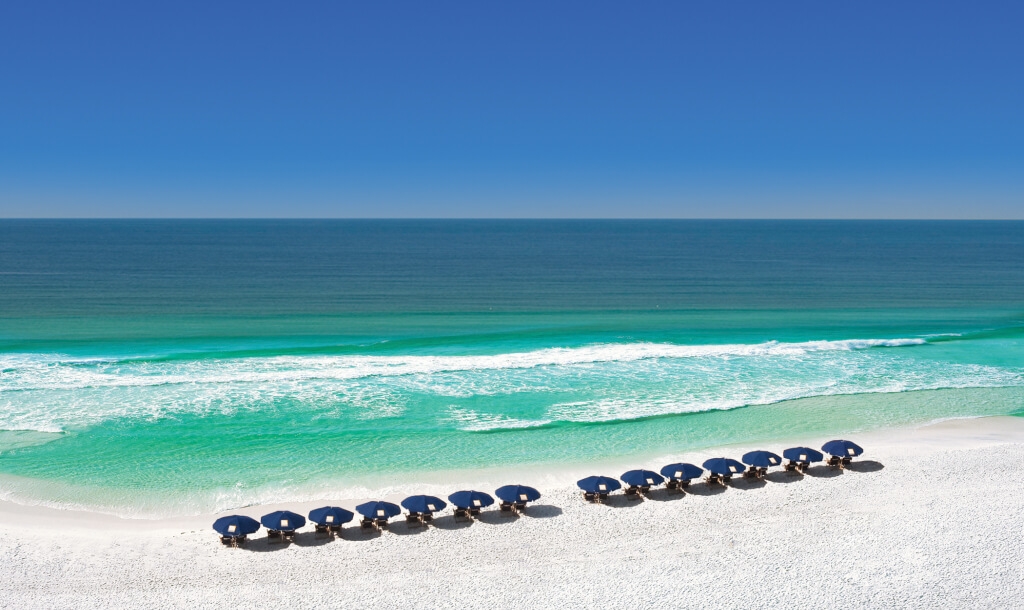 Connections that are formed through activities like these will help your employees or associates feel more confident in communicating with each other and identifying the right stakeholders for their next project. We are excited to see which team-building activity is your favorite, during your next stay at Hotel Effie and Sandestin Golf & Beach Resort®!